Play

Play Next

Add to queue
Play

Play Next

Add to queue

75 plays

Play

Play Next

Add to queue

1,040 plays

Play

Play Next

Add to queue

512 plays

Play

Play Next

Add to queue

110 plays

Play

Play Next

Add to queue

394 plays
Genre: Blues / Experimental / IDM

Location Stockholm/Uppsala, Uppsala län, Sv

Profile Views: 25196

Last Login: 1/1/2012

Member Since 8/6/2007

Website http://www.msplinks.com/MDFodHRwOi8vd3d3LjIzc2Vjb25kcy5vcmcvMHZpc2lvbmVuLmh0bQ==

Record Label unsigned

Type of Label Indie

Bio

.. ........http://soundcloud.com/0-visionen.... .. ..START FOLLOWING US ON SOUNDCLOUD WHERE YOU CAN LISTEN TO NEW TRACKS .. .. .. .. .. .. .. .. .. .. .. .. .. .. .. .. <object width="400" height="130"><param name="movie" value="http://www.junostatic.com/ultraplayer/07/MicroPlayer.swf" /><param name="FlashVars" value="branding=download&playlist_url=http%3A%2F%2Fwww.junodownload.com%2Fplaylists%2Fbuilder%2F1801563-02.xspf&start_playing=0&change_player_url=&volume=80&insert_type=insert&play_now=false&isRelease=false&product_key=1801563-02" /><param name="AllowScriptAccess" value="always" /><embed src="http://www.junostatic.com/ultraplayer/07/MicroPlayer.swf" allowscriptaccess="always" FlashVars="branding=download&playlist_url=http%3A%2F%2Fwww.junodownload.com%2Fplaylists%2Fbuilder%2F1801563-02.xspf&start_playing=0&change_player_url=&volume=80&insert_type=insert&play_now=false&isRelease=false&product_key=1801563-02" width="400" height="130" type="application/x-shockwave-flash" /></object><br/><a href="http://www.junodownload.com/design-your-juno-player/"><img border="0" src="http://www.junostatic.com/flash/ultra_micro/shared/jd_b_12.gif"/ width=82 height=25></a><a href="http://www.junodownload.com"><img border="0" src="http://www.junostatic.com/flash/ultra_micro/shared/jd_b_22.gif" width=318 height=25></a> ..0-visionen featured on ..018-experimental.. with the track Corvus Monedula.. .... .. .. .. .. .. .. ....0-visionen Live 2008.. by ..0-visionen...... ...... .. New release on compilation 018 shortly. More info here: ..018-Experimental.... ..First official release on mp3 collection "Time" ........ FIRST RELEASE AS FREE MP3-DOWNLOAD ...... .. ..0-visionen releases a track on the net label 23seconds.org. The track appears on the mp3-collection "Time". All tracks are downloadable for free under the creative commons license. The release is actualy 3 releases fron three Swedish netlabels and featurs artists from 23seconds, TLHOTRA and Deersound. Listen and download: ..0-visionen - Urashima.. ..0-visionen - a utopian term to describe a goal set by the Swedish goverment in 1997 to decimate the annually deathtoll in traffic down to zero. 0-visionen is also a project formed in 2007 by Olof Liliengren and Kristofer Ulfves. 0-visionen - "the zero vision" - can be seen as a project to reflect the duality between the swedish terms utopian context and the simple essence of the words conveying a lack of ambition; an ambition non-existent, zero... .... Earlier gigs .... .. 20 Aug 2009 - Kultur-festival/Brus, Uppsala .. .. 13 Jun 2009 - Klubb Orange, Uppsala .. .. 6 Jun 2009 - Volt-Festival, Uppsala .. ..26 Nov 2008 - fLIM AMBIENT BAR, Stockholm .. ..21 Oct 2008 - Bullie Bar, Stockholm .. ..24 Sep 2008 - BRUS, Uppsala .. ..25 Jul 2008 - NORBERGFESTIVALEN, Norberg .. ..25 Jul 2007 - NORBERGFESTIVALEN, Norberg .. ..

Members

Ulfves, Liliengren

Influences

Sounds Like
No recent updates in this category.
Why not...
Bio:
.. ....
START FOLLOWING US ON SOUNDCLOUD WHERE YOU CAN LISTEN TO NEW TRACKS
0-visionen featured on 018-experimental with the track Corvus Monedula

New release on compilation 018 shortly. More info here: 018-Experimental
First official release on mp3 collection "Time"

FIRST RELEASE AS FREE MP3-DOWNLOAD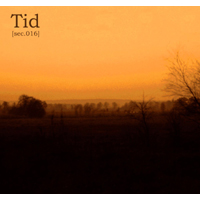 0-visionen releases a track on the net label 23seconds.org. The track appears on the mp3-collection "Time". All tracks are downloadable for free under the creative commons license. The release is actualy 3 releases fron three Swedish netlabels and featurs artists from 23seconds, TLHOTRA and Deersound. Listen and download: 0-visionen - Urashima
0-visionen - a utopian term to describe a goal set by the Swedish goverment in 1997 to decimate the annually deathtoll in traffic down to zero. 0-visionen is also a project formed in 2007 by Olof Liliengren and Kristofer Ulfves. 0-visionen - "the zero vision" - can be seen as a project to reflect the duality between the swedish terms utopian context and the simple essence of the words conveying a lack of ambition; an ambition non-existent, zero.
Earlier gigs
20 Aug 2009 - Kultur-festival/Brus, Uppsala
13 Jun 2009 - Klubb Orange, Uppsala
6 Jun 2009 - Volt-Festival, Uppsala
26 Nov 2008 - fLIM AMBIENT BAR, Stockholm
21 Oct 2008 - Bullie Bar, Stockholm
24 Sep 2008 - BRUS, Uppsala
25 Jul 2008 - NORBERGFESTIVALEN, Norberg
25 Jul 2007 - NORBERGFESTIVALEN, Norberg
..
Member Since:
August 06, 2007
Members:
Ulfves, Liliengren
Record Label:
unsigned