Play

Play Next

Add to queue
Play

Play Next

Add to queue

510 plays

Play

Play Next

Add to queue

558 plays

Play

Play Next

Add to queue

364 plays

Play

Play Next

Add to queue

479 plays

Play

Play Next

Add to queue

7,247 plays
Genre: Alternative / Folk Rock / Punk

Location TALLAHASSEE, FLORIDA, US

Profile Views: 37226

Last Login: 8/16/2011

Member Since 2/28/2005

Website www.youareonitbitch.com

Record Label None of your buisness.

Type of Label Major

Bio

We broke up. piss off.

Members

ANDY - Tin Whistle CHUCK - Guitar, Vocals, Banjo BUDA - Drums JOHN - Accordion, Vocals CJ - Mandolin, Bazookie, Banjo JON - Bass ......

Influences

The Pogues, The Dubliners, The Clancy Brothers, early Dropkick Murphys, Agent Utah, the Dahli Lama, Lt. John McClain, Mr. Rogers, the Popes, the Beatles, Shane MacGowen, 4 Skins, Aldous Huxley, the Doors, the old man from Scene 24, the woman from Room 347, and prisoner number Six, Double Five, Three, Two, One...........Layout Created @ FreeCodeSource.com .. ....Myspace Layouts.... .. ....Myspace Codes.... .. ....Myspace Generators........

Sounds Like

The Pogues, The Dubliners, the Tossers, the Young Dubliners, the Big Bad Bollocks, the Popes, Black 47, the Wolfe Tones, blah.... Performing at Spare Time in Jacksonville on Pattys Day 2007
No recent updates in this category.
Why not...
Bio:
We broke up. piss off.
Member Since:
February 28, 2005
Members:
ANDY - Tin Whistle CHUCK - Guitar, Vocals, Banjo BUDA - Drums JOHN - Accordion, Vocals CJ - Mandolin, Bazookie, Banjo JON - Bass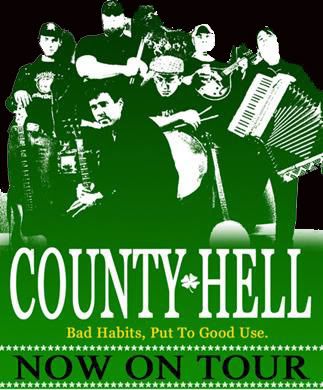 Influences:
The Pogues, The Dubliners, The Clancy Brothers, early Dropkick Murphys, Agent Utah, the Dahli Lama, Lt. John McClain, Mr. Rogers, the Popes, the Beatles, Shane MacGowen, 4 Skins, Aldous Huxley, the Doors, the old man from Scene 24, the woman from Room 347, and prisoner number Six, Double Five, Three, Two, One...
Layout Created @
FreeCodeSource.com
Myspace Layouts
Myspace Codes
Myspace Generators
Sounds Like:
The Pogues, The Dubliners, the Tossers, the Young Dubliners, the Big Bad Bollocks, the Popes, Black 47, the Wolfe Tones, blah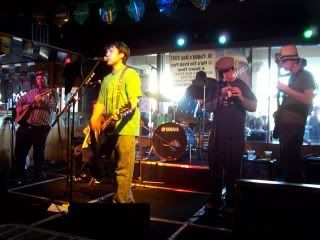 .. Performing at Spare Time in Jacksonville on Pattys Day 2007
Record Label:
None of your buisness.