No recent updates in this category.
Why not...
About me: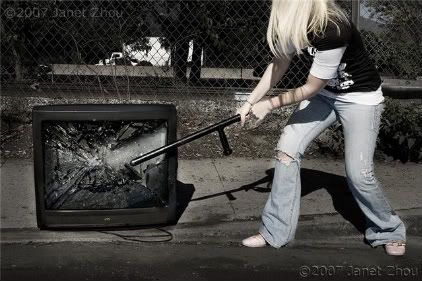 i dont watch tv.
I'm not going to spend a whole lot of time on this, because i know 98% of you will never read it.
My name is
Nicki
, I live in Honolulu, Hawaii. I'm a nice girl who is friendly to people that can show some class and respect. I don't appreciate rude people or perverts. I have no problem adding those who cant understand that to my VIP blocked list, its quite the party in there from what ive heard.
I'm sorry, but due to the number of you i cant accept messages, though i do
love
hearing from you in comments or if you have a great question, feel free to leave it in my blog up top.
i answer
everything
in there.
I love good music and if you don't agree with that then fine. If you think you have some real talent hit me up i'll take a listen, but lets be real... you know if you suck, so don't waste my time if you do.
Ladies, self respect. get some. im tired of looking at your slutty panty pictures all day. Gentlemen, leaving a comment along the lines of "great tits" is not a turn on. to anyone. anywhere.
ways to contact me include
aim = American Beauty
my twitter =
twitter.com/prettynicki
my blog =
prettynicki.com
my facebook =
facebook.com/imprettynicki
sometimes im not so nice. OHWELL. ;D
note: I'm a real person. I'm not here to impress any of you. i'm not a transsexual and i dont have pink hair. i'm not here to sing, make youtube vids, or sell you crappy jewelry or clothes. i dont photoshop all my pictures. i'll never try my hardest to win you over. I'm literally here just to be MYSELF. i think more people should try that approach. nobody is perfect. im not, you're not... that's life. don't idolize the fake people on here, you will only be disappointed.
i will not be on this site terribly often, as i do have a real life. but when i am on feel free to say hello.
I enjoy intelligent conversation
DEAR PETA AND PETA2
GTFO my personal life. you have become the Morman cult assholes of diets. its like you are ringing my doorbell with your stupid religion in hand, bothering me about how i should be living. im not you, i dont care to join you. dont fucking bother me while im eating my delicious animal carcass. ITS TASTY. if you want to live off apples and grass SO BE IT. do not push your moral bullshit on me. do you see me forcing you to to eat meat? NO. so leave me the fuck alone. i dont want to eat like you. i want to eat like ME. you know you might convince a lot more people to eat like you if you were not so damn PUSHY.
Who I'd like to meet:
someone who can keep a promise. or a unicorn.
though im beginning to think the unicorn is more likely to be found.
OHSHIT O_o
@prettynicki has 269064 friends.
Play

Play Next

Add to queue

Play

Play Next

Add to queue

Play

Play Next

Add to queue

Play

Play Next

Add to queue

Play

Play Next

Add to queue
General

lol, look... i met your mom.

RIP IAN Jan 2009

Ian really what can i say about you. you were the most amazing friend/son(lol) to me. i miss you so much every day and not a minute goes by that i dont wish you were here. there are so many times that i have the biggest problems that i know you could fix, just like that one night.

RIP Ian<3

RIP TL Aug 2009

RIP Terrance Elmassian "TL"

i never thought id have to put you next to ian like this. you and him were so young, and both had to leave your lives this year. 2008 we all hung out, 2009 im the only one left. im so sorry i was mean to you the other day for bringing ian up. i know you know im sorry. i hope you and ian are having fun wherever you are. RIP TL.

RIP boys.

im going to say this to all my friends and EVERYONE. dont take people for granted. ever. and be careful with your lives. you never know when it may end. tell someone that you love, that you love them. try not to be mean to people, you never know what can happen to them. you dont want your last words to be negative. yes, people die every day, and yes you will know some of them. just like ive known 2 just this year alone. i really hope i dont have any more people i know die this year. its not easy. i love my friends and family and i will never take them for granted again. this has opened my eyes to how short life really is. i hope i would only be treated with the same respect. who knows, tomorrow i may just be gone. but for now... im here. and i'll live my life knowing that when i do go, i'll have left my mark on this earth, just as these two boys have. i dont have the power to change the world. but i know if this reaches one person, to act the right way before THEY lose someone, then ive done my part.