Play

Play Next

Add to queue
Play

Play Next

Add to queue

12 plays

Play

Play Next

Add to queue

20 plays

Play

Play Next

Add to queue

1,416 plays

Play

Play Next

Add to queue

1,009 plays

Play

Play Next

Add to queue

424 plays
Genre: Acoustic / Funk / Nu-Jazz

Location KIRKLAND, Washington, US

Profile Views: 14604

Last Login: 4/23/2012

Member Since 9/10/2006

Website http:www.garageband.com/artist/hunkafunk

Record Label Unsigned

Bio

...................................................... .. .. .. .. .. .. .. ......Subscribe Free..  ..Add to my Page.. .. .. .. .. .. .. .. .. .. .. HunkaFunk was formed in 1998 by Tim and Michele Franklin. We were formed in Friday Harbor, mainly with Michele and Tim and local Friday Harbor musicians. In the Summer of 1998 HunkaFunk played at "Herb's Tavern" for the cast and crew of the movie "Practical Magic". In the audience were; Nicole Kidman, Sandra Bullock, Aidan Quinn, Stockard Channing, Goran Visnjic, Matthew MacCaunaghy, to name just a few. After the gig, HunkaFunk was asked to play the "wrap" party but had to decline because they were already booked on that date at the China Pearl across the street and have been playing steady gigs there for years! Thanks Charles Thomas and Tori Patterson! HunkaFunk played regular gigs for nine years at: The China Pearl, Herbs Tavern, The Legion hall, Electric Company, Lopez Islander resort, And a 6 year stint at Roche Harbor Resort (Madrona room). In 2002 we recorded our first EP (Don't Hide it, Divide it) at Paradise Sound Recording in Index, Washington (Thanks Pat Sample!), and Duck Soup Studios in Friday Harbor (Produced/mixed/mastered by David RedBuffalo). And, Thank you! from the bottom of our Hearts-George Hiss (wherever you are, we Love you!). In 2003 Kent Kiefer (Owner of Grammercy Records)joined the Band as our Guitar player. We played as a contestant in KISM Bellingham's "Bandslam 2003" and received Radio play of (4) of our songs. One of the highlights of that Summer was travelling to a gig on Lopez Island, aboard Kent Kiefer's Yacht "The Norwester", which was owned by John Wayne at one time, and had signatures in the Captains Log of: Bette Davis, Orson welles, etc. What an incredible Weekend we had. It was at that moment in time that we most felt like "Rock Stars". In 2003 Michele was diagnosed with breast cancer, and required chemotherapy, and radiation, so Tim and Michele moved to Kirkland Washington. We have been recording rough cuts of over (50) original tunes, and travelling to the San Juans to do select gigs. Michele recovered from her breast cancer (and lost a breast), and afterward, was diagnosed with a Thymoma, and has had several thorasic surgeries to be cancer free, during her last surgery, she lost the use of one lung, and one vocal chord. She has been hospitalized over 60 times for Cyclical Vomiting Syndrome in 3 years Michele sings only backup, for now, but is working hard to strengthen her lungs, and voice, and bustin' her ass, to become a drummer. Michele's drumming is featured in all of our live shows! In 2007, HunkaFunk entered a song in the "2007 Write a Bleepin' Song" contest. The contest was promoted by 102.5 KZOK (Seattle's Classic Rock Station) on the Bob Rivers Show. The song "Never Lose Your Thunder" made it through the screening of 600+ songs, and was played on the Show as one of the first round contestants. HunkaFunk is available for gigs in the Seattle area and beyond if necessary. CLUB OWNERS IN THE SEATTLE AREA - DO YOU WANT A FULL DANCE FLOOR? THEN CALL HUNKAFUNK @ 425 827-6939. We extend our Love to the following revolving members of HunkaFunk we've had the pleasure to work with: Peter McCarthy-Sax, Guitar, Vox/ Caleb Stifel-Drums/ Teddy Deane-Sax, Flute/ Michael Hughes-Drums-Rest in Peace our Brother!/ Chris Guinn-percussion (and Jammin' w/ his Bro.)/ David RedBuffalo-Rippin guitar and production/ Andy Liedke-Drums, background vox/ Tony Carpenter-Bass (when Tim plays guitar gigs)/, And lest we forget, our beloved Conga player Gary "The Greek" Antzoulatos (A.K.A. "Turtle Man"), and a host of others we've jammed with. Love & Infinite Peace ...... .. .. .. .. .. .. ....Pimp-My-Profile.com.. - ..Build a Slideshow.. ............Create your own visitor map!.... .. ............Myspace Layouts.. - ..Myspace Editor.. - ..Image Hosting.... ...... .. .. .. .. .. .. .. .. .. ....Pimp-My-Profile.com.. - ..Build a Slideshow..................ters.gigya.com/wildfire/CIMP/JnB*PTEyMDMwMzkzMjk2MTkmcD*yNzA4MSZkPWJhbm5lciU1RmZpcnN*JTVGZ2VuJm49bXlzcGFjZQ==.jpg" /> ...... .. .. .. .. .. .. ..

Members

Tim (T.J.) Franklin-Songwriter, Bass, Vocals, Guitar, Percussion/ Michele (Michelle LaBelle) Franklin-Vocals, Drums, percussion.. Other revolving Members: Peter McCarthy-Guitar, Saxophone, Vox/ Caleb Stifel-Drums/ Chris Guinn-(Tim's Brother) Drums,Percussion, Guitar/ Gary Antzoulatos-Congas/ Tony Carpenter-Bass (when T.J. plays Guitar)/ Andy Liedtke-Drums (Live)/ Teddy Deane (when we can get him)-Saxophone, Flute/ Harold Spiva (when we can get him)-Guitar, Vox/................ .. .. .. .. .. .. .. .. .. .. .. .. .. .. .. .. .. ...... .... ...... .. ........Click here to get your own custom Glitter Text.......... .. .. .. .. .. .. .. .. .. .. .. .. ......View my page on ..THE JAZZ NETWORK.............. .. .. .. .. .. .. .. .. .. ..

Influences

Steely Dan, Tower of Power, Carlos Santana, Victor Wooten, Jaco Pastorious, The Police, Eric Clapton, Pat Metheny, Marcus Miller, Los Lonely Boys, The Neville Brothers, Dave Matthews, Ben Harper, Larry Carlton, The Meters, Chris Duarte

Sounds Like
No recent updates in this category.
Why not...
03:15 | 44 plays | Apr 7 2010
27 Songs | Oct 19, 2008

10 Songs | Sep 21, 2008
Bio:









Subscribe Free
Add to my Page
HunkaFunk was formed in 1998 by Tim and Michele Franklin. We were formed in Friday Harbor, mainly with Michele and Tim and local Friday Harbor musicians. In the Summer of 1998 HunkaFunk played at "Herb's Tavern" for the cast and crew of the movie "Practical Magic". In the audience were; Nicole Kidman, Sandra Bullock, Aidan Quinn, Stockard Channing, Goran Visnjic, Matthew MacCaunaghy, to name just a few. After the gig, HunkaFunk was asked to play the "wrap" party but had to decline because they were already booked on that date at the China Pearl across the street and have been playing steady gigs there for years! Thanks Charles Thomas and Tori Patterson! HunkaFunk played regular gigs for nine years at: The China Pearl, Herbs Tavern, The Legion hall, Electric Company, Lopez Islander resort, And a 6 year stint at Roche Harbor Resort (Madrona room). In 2002 we recorded our first EP (Don't Hide it, Divide it) at Paradise Sound Recording in Index, Washington (Thanks Pat Sample!), and Duck Soup Studios in Friday Harbor (Produced/mixed/mastered by David RedBuffalo). And, Thank you! from the bottom of our Hearts-George Hiss (wherever you are, we Love you!). In 2003 Kent Kiefer (Owner of Grammercy Records)joined the Band as our Guitar player. We played as a contestant in KISM Bellingham's "Bandslam 2003" and received Radio play of (4) of our songs. One of the highlights of that Summer was travelling to a gig on Lopez Island, aboard Kent Kiefer's Yacht "The Norwester", which was owned by John Wayne at one time, and had signatures in the Captains Log of: Bette Davis, Orson welles, etc. What an incredible Weekend we had. It was at that moment in time that we most felt like "Rock Stars". In 2003 Michele was diagnosed with breast cancer, and required chemotherapy, and radiation, so Tim and Michele moved to Kirkland Washington. We have been recording rough cuts of over (50) original tunes, and travelling to the San Juans to do select gigs. Michele recovered from her breast cancer (and lost a breast), and afterward, was diagnosed with a Thymoma, and has had several thorasic surgeries to be cancer free, during her last surgery, she lost the use of one lung, and one vocal chord. She has been hospitalized over 60 times for Cyclical Vomiting Syndrome in 3 years Michele sings only backup, for now, but is working hard to strengthen her lungs, and voice, and bustin' her ass, to become a drummer. Michele's drumming is featured in all of our live shows! In 2007, HunkaFunk entered a song in the "2007 Write a Bleepin' Song" contest. The contest was promoted by 102.5 KZOK (Seattle's Classic Rock Station) on the Bob Rivers Show. The song "Never Lose Your Thunder" made it through the screening of 600+ songs, and was played on the Show as one of the first round contestants. HunkaFunk is available for gigs in the Seattle area and beyond if necessary. CLUB OWNERS IN THE SEATTLE AREA - DO YOU WANT A FULL DANCE FLOOR? THEN CALL HUNKAFUNK @ 425 827-6939. We extend our Love to the following revolving members of HunkaFunk we've had the pleasure to work with: Peter McCarthy-Sax, Guitar, Vox/ Caleb Stifel-Drums/ Teddy Deane-Sax, Flute/ Michael Hughes-Drums-Rest in Peace our Brother!/ Chris Guinn-percussion (and Jammin' w/ his Bro.)/ David RedBuffalo-Rippin guitar and production/ Andy Liedke-Drums, background vox/ Tony Carpenter-Bass (when Tim plays guitar gigs)/, And lest we forget, our beloved Conga player Gary "The Greek" Antzoulatos (A.K.A. "Turtle Man"), and a host of others we've jammed with. Love & Infinite Peace
.. .. .. .. .. ..
Pimp-My-Profile.com
-
Build a Slideshow
Create your own visitor map!
..

Myspace Layouts - Myspace Editor - Image Hosting
Pimp-My-Profile.com
-
Build a Slideshow
..
ters.gigya.com/wildfire/CIMP/JnB*PTEyMDMwMzkzMjk2MTkmcD*yNzA4MSZkPWJhbm5lciU1RmZpcnN*JTVGZ2VuJm49bXlzcGFjZQ==.jpg
" />
Members:
Tim (T.J.) Franklin-Songwriter, Bass, Vocals, Guitar, Percussion/ Michele (Michelle LaBelle) Franklin-Vocals, Drums, percussion.. Other revolving Members: Peter McCarthy-Guitar, Saxophone, Vox/ Caleb Stifel-Drums/ Chris Guinn-(Tim's Brother) Drums,Percussion, Guitar/ Gary Antzoulatos-Congas/ Tony Carpenter-Bass (when T.J. plays Guitar)/ Andy Liedtke-Drums (Live)/ Teddy Deane (when we can get him)-Saxophone, Flute/ Harold Spiva (when we can get him)-Guitar, Vox/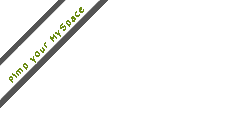 View my page on THE JAZZ NETWORK