No recent updates in this category.
Why not...
Common Groundz hasn't earned any badges yet... have you?
About me:
Coffee is as timeless, varied and unique as the people who enter our doors to drink it. We celebrate our differences here at Common Groundz; physically, mentally, and spiritually. The human spirit and its thirst for beauty in food, coffee, music, art, and each other are common to us all. We hope to unite this spirit here by meshing the cultures of the world with the community of Richmond. We promote Local Artists, Local Music, and Local Food in an effort to enrich our own community's varied gifts and talents into this city and this place. The tag line, "Coffee with a Cause" refers to a few aspects that Scott, Mark, and Brandon used as inspirations to open our doors. First, we are greatly concerned with the growing disparity between the world's haves and have nots. Corporations have long exploited the workers and producers of the world, (namely the poorest countries of the world, and the children who do most of the farming) in an attempt to improve their bottom line. This takes place at an unprecedented level in the coffee/tea industry. Our solution to this issue is to promote "free-trade" coffee and tea. In essence free-trade helps to deliberately work with marginalized producers and workers to help them move from a position of vulnerability to security and economic self sufficiency. They are empowered to become stakeholders in their own organization. By consuming our coffee and tea products you are helping to change the world one cup at a time. Secondly, the owners of Common Groundz are persons in recovery from drug and alcohol addiction. We are proud to say this in an attempt to dispel the belief that once an addict, always an addict. We are living examples of change and progress. We do become responsible, productive members of society. We welcome those of you in our community who choose to fellowship with those of us in recovery. We are not activists, and simply wish to provide our community with a place that serves as a beacon of hope, security, and spiritual, not religious, wellness. Scott, Mark, and Brandon began work on Common Groundz in the summer of 2006. The inspiration was born out of a vision we had to create a venue where persons in recovery as well as persons in an urban-college environment could meet and enjoy a throwback 1960's coffee house that was open early, yet stayed open late. And, provided a back-drop where local musicians and artists would display their talents in a laid-back setting. All of us served in different capacities in the food and beverage industry for many years and wanted to indulge our entrepreneurial appetites. We diligently renovated the late 1800's building here in the VCU area of Broad St. in a manner that would be chic, comfortable, yet peaceful. All of the work was done by our loving hands for your enjoyment. We felt we wanted to be in an up and coming urban environment, and are happy to be a part of Broad St.'s renaissance. No matter who you are, where you come from, your circumstances in life, or differences in opinion…we all can meet on Common Groundz! !!!(We are looking for local artists in the Richmond/VCU area who would like to display their artwork in our coffee house.)!!! !!!(We are also seeking local bands to jam on the weekends,and local poets to feature on our up and coming weekly Poetry slam!)!!!! 734 W. BROAD ST. RICHMOND, VA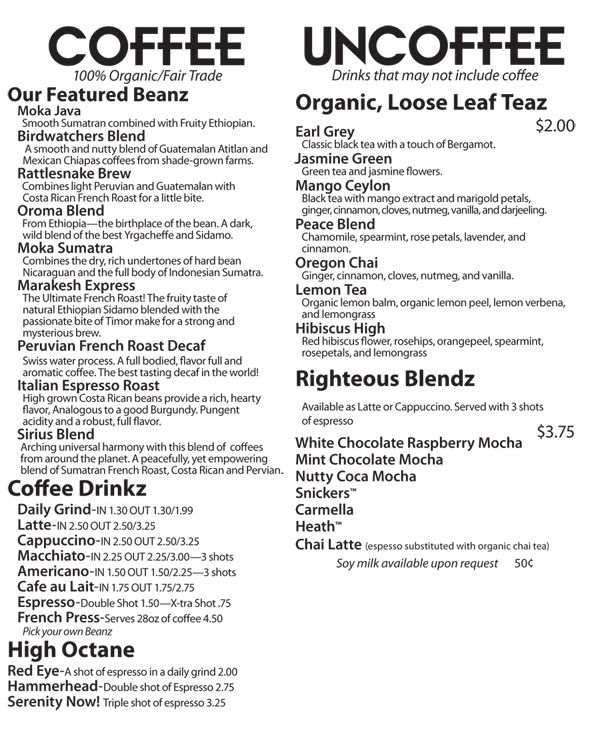 .. .. .. ..
Who I'd like to meet:
Status:

Single

Here for:

Networking, Friends

Hometown:

RICHMOND

Orientation:

Straight

Zodiac Sign:

Libra

Children:

Someday

Smoke / Drink:

No / No