Play

Play Next

Add to queue
Play

Play Next

Add to queue

8,750 plays

Play

Play Next

Add to queue

4,241 plays

Play

Play Next

Add to queue

5,366 plays

Play

Play Next

Add to queue

5,213 plays

Play

Play Next

Add to queue

608 plays
Genre: Hardcore / Punk / Ska

Location Kalamazoo/Jackson, Michigan, US

Profile Views: 149591

Last Login: 8/18/2011

Member Since 3/25/2005

Website HERE!

Record Label DIY Fool!

Type of Label Unsigned

Bio

.. .. .... .. "I have never seen a band lose so much money, but still play a energectic show, no matter what situation they're in" -Charlie Held (Ann Arbor, MI).... .. "There's no way you guys play punk rock... you're wearing gym shorts!" -Super Punx Dude (Montreal, QC) .... .. "Isn't that the guitar player for The Happy Accidents? ... Yeah they fucking suck!" -Chick Who Didn't Watch Close Enough (Cincinnati, OH) .... .. "You can ride dirt bikes naked, as far as the eye can see! Morelands 2000, I'll see you there!" -Homeless Dude (Jackson, MI) (2006) .... .. "What the fuck's with this comment code pain in the ass shit? What are you rawk stars now... Do you know how much of a pain in the ass those things are?" -Demented Derek (Burlington, ON) .... .. "Wheres the Horn Players?" -Guitarfreak521 (You Tube, Internet) .... .. ....Demo (05,06,07,08) .. We wrote other stuff we may or may not record... we'll see! .... .. .... BOOKING: Convice us that the show is going to be the most fun ever. ....See ya'll around! .... .. .. .... ...... .. Pass this around like an STD!.. Just put the banner on your myspace or web page! .. .. .. .. .. .. .. ...... .. .. ...... .. .. ...... .. .. ...... .. ..

Members

.. .... .. ..Always:.. .. ..The Free and Accepted Masons..- Guitar/Sings/Falls Off Stage/Breaks Shit.... ..Mr. McGreggor..- Yells/Air Guitar/Highest Education/Most 21.... ..Scuba Steve Irwin..- Drums/Vocals/Best Facial Hair/Most Aquadic.... Greggo My Eggo..- Bass/Underage Girls/Tallest.... ?- Guitar/Best Bro/Most Scene .... .. ..Sometimes:.. .. Elliot "Single" Stedman- Sax/Hype Man/Most Ripped .... Felix, Our Cat- Guitar/Temp/Best Canvas .... Snickerdoodle- Bass/Most Metal .... ..Punk Rock Don- Carries Shit/Biggest Ears/Most Improved Smell.... .. .. .. .. .. .. ...... .. ..

Influences

Sounds Like
No recent updates in this category.
Why not...
Bio:

"I have never seen a band lose so much money, but still play a energectic show, no matter what situation they're in" -Charlie Held (Ann Arbor, MI)

"There's no way you guys play punk rock... you're wearing gym shorts!" -Super Punx Dude (Montreal, QC)

"Isn't that the guitar player for The Happy Accidents? ... Yeah they fucking suck!" -Chick Who Didn't Watch Close Enough (Cincinnati, OH)

"You can ride dirt bikes naked, as far as the eye can see! Morelands 2000, I'll see you there!" -Homeless Dude (Jackson, MI) (2006)

"What the fuck's with this comment code pain in the ass shit? What are you rawk stars now... Do you know how much of a pain in the ass those things are?" -Demented Derek (Burlington, ON)

"Wheres the Horn Players?" -Guitarfreak521 (You Tube, Internet)





Demo (05,06,07,08)
We wrote other stuff we may or may not record... we'll see!





BOOKING: Convice us that the show is going to be the most fun ever.

See ya'll around!


Member Since:
March 25, 2005
Members:

..
Always:
The Free and Accepted Masons
- Guitar/Sings/Falls Off Stage/Breaks Shit
Mr. McGreggor
- Yells/Air Guitar/Highest Education/Most 21
Scuba Steve Irwin
- Drums/Vocals/Best Facial Hair/Most Aquadic
Greggo My Eggo..- Bass/Underage Girls/Tallest
?- Guitar/Best Bro/Most Scene
Sometimes:
Elliot "Single" Stedman- Sax/Hype Man/Most Ripped
Felix, Our Cat- Guitar/Temp/Best Canvas
Snickerdoodle- Bass/Most Metal
Punk Rock Don- Carries Shit/Biggest Ears/Most Improved Smell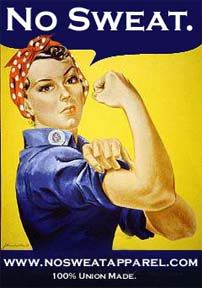 Record Label:
DIY Fool!
The Happy Accidents! (REUNION SHOW JUNE 18) has 6305 friends.