No recent updates in this category.
Why not...
Chief Coroner hasn't earned any badges yet... have you?
General

some of our skate team:

SKATOPIA BOWL BASH 2007!

.. CREEPSHOW 1977...THE OFFICIAL BAND OF E.M.S. SK8 SUPPLY!

skateboarding! skateboarding & skateboarding! Oh yeah, I don't sk8 anymore! Along time ago, in a galaxy far, far away...I DID! Now I'm just happy to watch and sell wood to all the wood-pushers out there! Do what I can to promote the skateboarding world in my lil community and the surrounding towns. We've sponsored a few skaters and we enjoy taking them to different sk8 parks and to competitions. Luv goin campin...I own two campers. A small 1, 18 ft. made in 1966 and an extra small 1, only 14 ft. made in 1977. Goin on some roadtrips this summer takin our sk8rz to sum different sk8 parks around Ohio!

Music

CREEPSHOW 1977...THE OFFICIAL BAND OF E.M.S. SK8 SUPPLY!

......>

I'm also into music very heavily although I am not a musician myself...music has always been important to me and is an integral part of the sk8 community-lifestyle. go to lots of concerts and shows at smaller clubs and venues like Peabody's,

The Agora

,

The Odeon

,

(Cleveland) The Newport

,

PromoWest Pavilion

,

(Columbus) etc... We support our boy

,

The Creeper and his latest adventure

, Creepshow 1977 and all his music bros! We sell their merch in our store and would luv to sell other bands too! They're a B-Horror movie punk-metal act...the living dead makeup and all! Hell, we even had a small concert at our shop this past Halloween! Had a shit-load of peeps show up we never seen before at the shop! I'm into many different types of music and my tastes can be quite eclectic! I listen to everything from old timey kinda music,

bluegrass...quite a bit

,

blues

,

jazz

, rock-hard rock-hardcore-heavy metal-punk. Really the only shtuff I don't much care for is most of the "new country" and alot of the hip-hop thats out there...but I keep an open mind! Hell,

we even go to bluegrass festivals and help out at a few of them! Now

,

lemme tell ya

, some of those old peeps there really know how to party and will be up until the early hours of the morning jammin around the campfire, passin around the bottles of home made wines and moonshine juz havin a great time! And then they be up at 8 or 9 in the morning startin all over again! Bands I like include but are not limited to the following: Creepshow 1977,

Michale Graves

,

Social Distortion

,

Type O Negative

,

Life of Agony

,

Fear Factory

,

Coal Chamber

,

Ill Nino

,

Black Label Society

,

GZR

,

Black Sabbath

,

Ozzy

,

Pantera

,

Harbourtowm

,

East Kentucky Grass

,

Faces Made For Radio

,

Murderdolls

,

Wednesday 13 ( new cd kicks ass!)

,

Slipknot

,

on n on n on!

Movies

Really into sci-fi

,

horror

,

comedy

, action-adventure type movies. We went to see "THE LORDS OF DOGTOWN" Friday! It was awesome! Go see it! STAR WARS BATMAN BEGINS WAR OF THE WORLDS FANTASTIC FOUR LAND OF THE DEAD

xyz entertainment!!click it!!!


Television

Books

I haven't read a good book in a long time. I read lots of magazine though, Thrasher, TWS, Skateboarder, TWS Business, Small Business magazines

Heroes

So one of my team made it into Rolling Stone magazine! Awsum nate nate! I'd say this was worth gettin kicked outta Skatopia!

Thirteen-year-old Nathan Priest was kicked out after trashing a girl's car: "You shouldn't leave your car sitting somewhere with the back windshield out," he says. "It's called Skatopia. It's anarchy here." Photograph by Travis Dove

http://www.rollingstone.com/photos/gallery/21896513/welcome_to_skatopia_eightyeight/photo/7#rate

Sam Walton, Dave Thomas...if U don't know who they are...look 'em up on the web. There biographies are really inspiring And James "Jimmy Powers" Rathbun! GO JIMMY GO!

And Donnie Baker! LOOK MA! I CAN FLY!
Play

Play Next

Add to queue
About me:
THE OFFICIAL HOME OF CREEPSHOW & AUTOPSY APPAREL SK8 N DESTROY! CHIEF CORONER! -------------------------------------------------------------------------------- I own and operate a small sk8 shop in the town of Sandusky, Ohio...along with my son, The Creeper! We carry many different brands of decks and hardware...alot of which is more "underground" brands rather than mainstream brands (which we do have also). If we don't have it, more than likely we can get it. All ya gotta do is ask! We also carry rock tees, clothing and footwear. DC, OSIRIS, DEKLINE, INDEPENDENT, BLACK MARKET, Vision/Draven Streetwear, and soon more clothing from brands like Hell On Earth, Evil Brand and more! We're also the HQ for all your Creepshow merch. And now THE CREEPER'S own clothing line is being introduced...AUTOPSY APPAREL! WE'VE GOT TONS OF MERCHANDISE COMING IN! WE ARE THIS AREA'S ONLY AUTHORIZED DC, DEKLINE & OSIRIS DEALERS! EMAIL: EMSSUPPLY@GMAIL.COM 419-557-2261 E.M.S. SKATE SUPPLY 426 Huron Ave. Sandusky, OHIO 44870 HOURS: MON-FRI 2:30PM - 8PM (sometimes later on Fridays) SAT 12 NOON - 8PM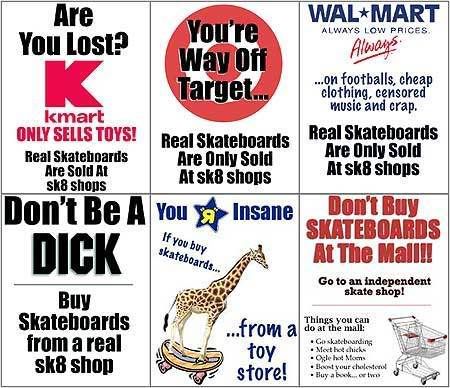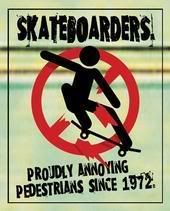 Free video with any 1031 deck!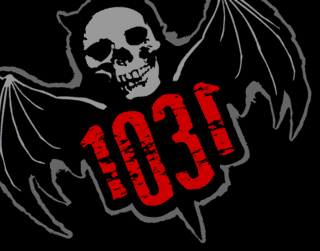 ....This profile was edited with
MySpace Profile Editor
.. .. .. ..
Myspace.com Blogs - Lurch J. Addams no longer in Creepshow 1
http://blog.myspace.com/index.cfm?fuseaction=blog....
Just posted: WANTED: Looking for Roommate(s)
http://www.classifieds.myspace.com/view/1495019052
Just posted: WANTED: Looking for Roommate(s)
Description
$300 a month or negotiable. Includes all utilites, wifi, exercise equipment, nice backyard. Share home with a couple other guys. Already furnished. Male/female, str8/gay, it's all good! (
see full description
)
The Creeper's CD release party!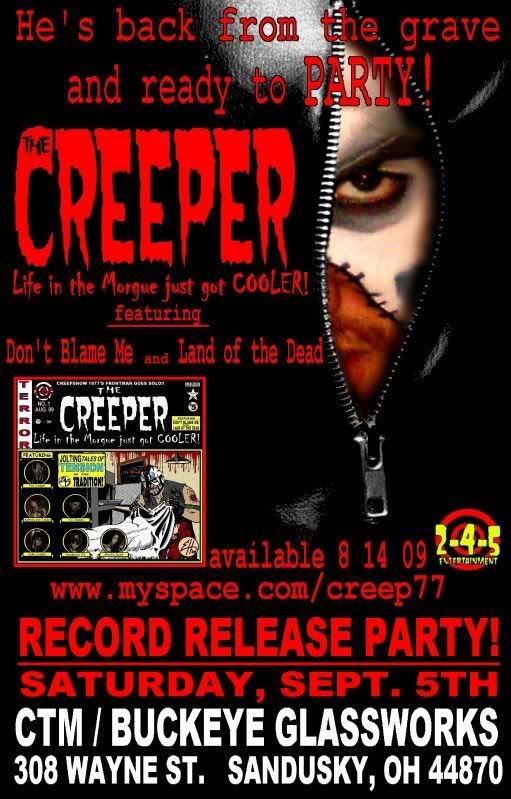 Who I'd like to meet:
Friends...Other sk8rz...other sk8 biz peeps to network with, etc...Chris Cole ( oh wait, I DID MEET HIM @ kETTERING!), Danny Way, Rodney Mullen, Jamie Thomas. ..
Skatopia trip put together by muh boy James...aka "Chompers": .. width="425" height="350">......> TIFFIN SKATE TEAM TRYOUTS: ..
Get this video and more at
MySpace.com
Check it out new vid of James "chompers" rathbun..."RAIL ANNIHILATION!" ......> ......> ......>
Status:

Married

Here for:

Networking, Friends

Hometown:

Hellevue, Ohio...Home of the Hellevue Deadmen!

Body type:

5' 11" / Some extra baggage

Ethnicity:

White / Caucasian

Zodiac Sign:

Aries

Children:

Proud parent

Smoke / Drink:

Yes / Yes

Education:

In college

Occupation:

sk8 shop owner
Vanguard Career Center

Fremont,Ohio

Graduated:

2006

Degree:

Other

2006 to 2006

Terra State Community College

Fremont, OHIO

Graduated:

N/A

Degree:

In Progress

1990 to Present
E.M.S. Skate Supply (aka Eddie's Mom's Skateboards)

Bellevue, Ohio US

owner & Chief Coroner

since fall 2003