No recent updates in this category.
Why not...
The 1793 Shoppe hasn't earned any badges yet... have you?
General


The 1793 Shoppe offers some
of the best affordable vintage
clothing in Providence, RI:
visit our second floor fashion
hideaway Mon-Sat, 12-6 PM
for an ever-changing inventory
of timeless treasures!

Located right above New Rivers
Restaurant, shop in the oldest
mill in the city.

Remember that vintage shopping
is fun because there's always
that thrill of the hunt, the chance
to own a pre-loved piece with
fashion history, and the peace of
mind that comes from going green!

401-521-0890
Visa, M/C, AMEX & Cash Accepted
Open Monday - Sunday
Noon - 6 PM

Play

Play Next

Add to queue
About me: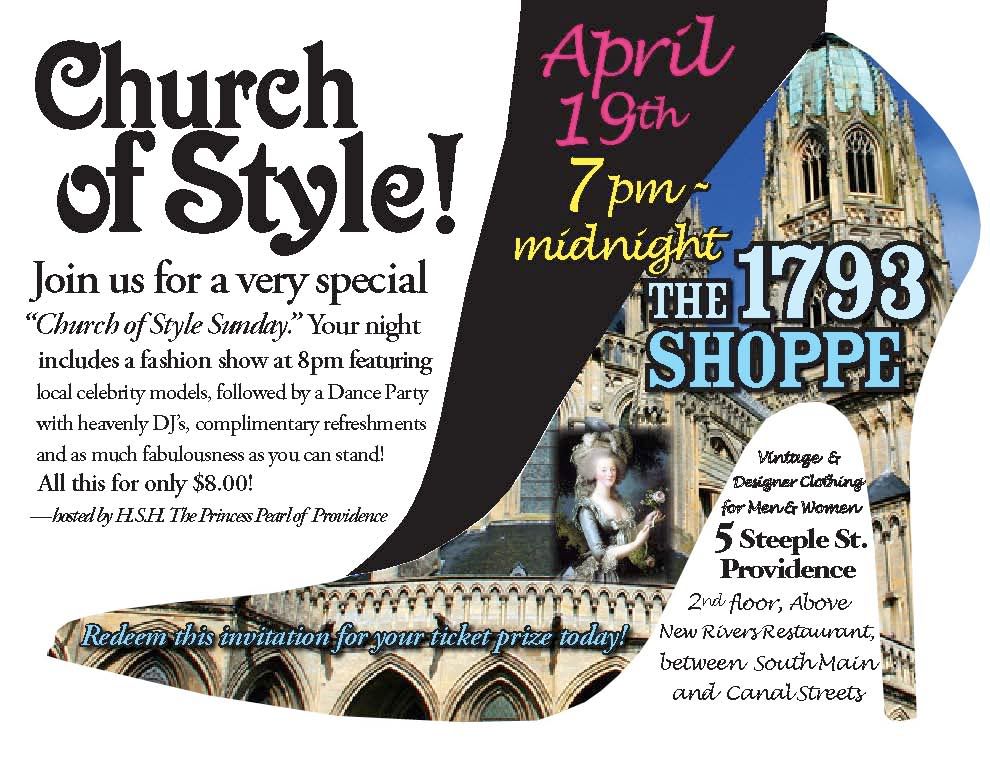 .. .. .. .. ..
Who I'd like to meet:
Status:

Single

Hometown:

Providence

Zodiac Sign:

Aquarius

Occupation:

Vintage