Play

Play Next

Add to queue
Play

Play Next

Add to queue

463 plays

Play

Play Next

Add to queue

225 plays

Play

Play Next

Add to queue

155 plays

Play

Play Next

Add to queue

1,630 plays

Play

Play Next

Add to queue

2,760 plays
Genre: Grunge / Jam Band / Rock

Location Iowa City, Iowa, US

Profile Views: 36918

Last Login: 3/1/2011

Member Since 2/21/2007

Website http://www.ephraimzenh.com

Record Label Ephraim Zenh

Bio

"The only way of expressing emotion in the form of art is by finding an 'objective correlative'; in other words, a set of objects, a situation, a chain of events which shall be the formula for that particular emotion; such that, when the external facts, which must terminate in sensory experience, are given, the emotion is immediately evoked." ~T.S. Eliot The history of Ephraim Zenh is too long and complex to tell; ergo, listen to the music.

Members

......"> Jack Heintz--Drums/Percussion....... ......"> Mike Benson--Basses/Vocals...... ......"> Kevin Heintz--Guitars/Vox .. .. .. .. .. .. .. .. ..

Influences

.... .. .... Broadly speaking: Led Zeppelin, Soundgarden, Rush, Radiohead, The Who, Jethro Tull, Yes, Black Sabbath, Deep Purple, Mahavishnu Orchestra, Hendrix/Experience, Thin Lizzy, TOOL, Cream, King Crimson, Nirvana, Pearl Jam, Neil Young, RHCP, System of a Down, Allman Brothers, Medeski Martin and Wood, Zappa and the Mothers, U2, Alice in Chains, Pink Floyd, STP, Temple of the Dog, Modest Mouse, Talking Heads, Ravi Shankar, The Clash, ...and God Blessed Ignorance, Queen, RATM, AC/DC, CSNY, Doobie Brothers, Friedrich Nietzsche, Charles Darwin, Django Rheinhardt, Dio, Janis Joplin, CCR, ZZ Top, Blind Melon, Jane's Addiction, Chopin, Chris Cornell, David Bowie, Ted Nugent, Audioslave, Primus, Metallica, ELP, The Doors, State propaganda, Boston, Weezer, Smashing Pumpkins, Beethoven, J.S. Bach, Marshall Tucker, Black Crowes, Andres Segovia, Eric Clapton, Heart, Leo Kottke, Mozart, Richard Dawkins, Jefferson Airplane, Beck, Cat Stevens, Queens of the Stone Age, CCR, REM, Pixies, Sonic Youth, expressionist art, Dave Matthews Band, Spinal Tap, 3 lbs of love, Pat Metheny, Incubus, Molly Hatchet, Slayer, Tom Waites, Edgar Winter, Widespread Panic, The Cure, Styx, Steely Dan, Yahudi Mehuhin, Tom Petty, Donnie Benson, The Cars, Hunab, Leonard Cohen, Dire Straits, Lynyrd Skynyrd, Aerosmith, Ray LaMontagne, Robert Johnson, On a Pale Horse, Static-X, chicken salad sandwiches, Slipknot, Van der Graaf Generator, Motorhead, Free, Steve Vai, Mountain, The Kinks, Can, Fiona Apple, Genesis, Sublime, Steve Howe, T.S. Eliot, ramen noodles, Mars Volta, B.B. King, NIN, The Beatles, Van Halen, A Perfect Circle, The Stones, Hot Snakes, Verdi, Blood Brothers, drugs and sex, P-Funk, Bob Marley, Dylan, malt liquor, Mudhoney, Ani DiFranco, Aphex Twin, Joni Mitchell, Alanis Morisette, Live, Prodigy, internet porn, Daniel Day-Lewis, Bad Company, White Stripes, Grateful Dead, Zeke, Journey, Depeche Mode, Dream Theater, Foo Fighters, Green Day, Outkast, Foreigner, George Gershwin, Catullus, Monty Python, Sam Harris, George Orwell, Joseph Conrad, Tschaikovsky, Salvador Dali, Rimsy-Korsakov, Deutschland, The Simpsons, Seinfeld, Gorillaz, Playboy, South Park, Jeff Beck, Alice Cooper, Slayer, Guns n' Roses, Slopsycle, W. Sommerset Maughaum, Hunter S. Thompson, Buddha, Ghandi, MLK, Jesus and Pals, Heidegger, Sartre, Futurama, Family Guy, George Carlin, Albert Einstein, Aldous Huxley, Thomas Nagel, James Joyce, Cicero, Larry David, ears eyes mouth nose synesthesia rubber hose, our mommies and daddies and bestest friends AALLLL over the world, and the inescapable knowledge of each and every one of our own eventual demise, which none among us can ever outstrip. Everyone reading this will be dead someday not too far off. Think about that.

Sounds Like

Ephraim Zenh
No recent updates in this category.
Why not...
Bio:
"The only way of expressing emotion in the form of art is by finding an 'objective correlative'; in other words, a set of objects, a situation, a chain of events which shall be the formula for that particular emotion; such that, when the external facts, which must terminate in sensory experience, are given, the emotion is immediately evoked." ~T.S. Eliot The history of Ephraim Zenh is too long and complex to tell; ergo, listen to the music.
Member Since:
February 21, 2007
Members:
..
.."> Jack Heintz--Drums/Percussion....... ..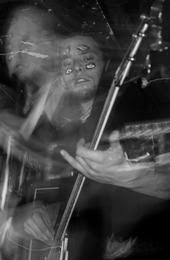 .."> Mike Benson--Basses/Vocals...... ..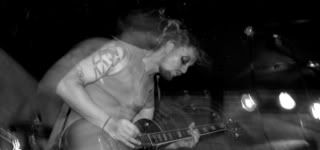 .."> Kevin Heintz--Guitars/Vox
Influences:
..
Broadly speaking: Led Zeppelin, Soundgarden, Rush, Radiohead, The Who, Jethro Tull, Yes, Black Sabbath, Deep Purple, Mahavishnu Orchestra, Hendrix/Experience, Thin Lizzy, TOOL, Cream, King Crimson, Nirvana, Pearl Jam, Neil Young, RHCP, System of a Down, Allman Brothers, Medeski Martin and Wood, Zappa and the Mothers, U2, Alice in Chains, Pink Floyd, STP, Temple of the Dog, Modest Mouse, Talking Heads, Ravi Shankar, The Clash, ...and God Blessed Ignorance, Queen, RATM, AC/DC, CSNY, Doobie Brothers, Friedrich Nietzsche, Charles Darwin, Django Rheinhardt, Dio, Janis Joplin, CCR, ZZ Top, Blind Melon, Jane's Addiction, Chopin, Chris Cornell, David Bowie, Ted Nugent, Audioslave, Primus, Metallica, ELP, The Doors, State propaganda, Boston, Weezer, Smashing Pumpkins, Beethoven, J.S. Bach, Marshall Tucker, Black Crowes, Andres Segovia, Eric Clapton, Heart, Leo Kottke, Mozart, Richard Dawkins, Jefferson Airplane, Beck, Cat Stevens, Queens of the Stone Age, CCR, REM, Pixies, Sonic Youth, expressionist art, Dave Matthews Band, Spinal Tap, 3 lbs of love, Pat Metheny, Incubus, Molly Hatchet, Slayer, Tom Waites, Edgar Winter, Widespread Panic, The Cure, Styx, Steely Dan, Yahudi Mehuhin, Tom Petty, Donnie Benson, The Cars, Hunab, Leonard Cohen, Dire Straits, Lynyrd Skynyrd, Aerosmith, Ray LaMontagne, Robert Johnson, On a Pale Horse, Static-X, chicken salad sandwiches, Slipknot, Van der Graaf Generator, Motorhead, Free, Steve Vai, Mountain, The Kinks, Can, Fiona Apple, Genesis, Sublime, Steve Howe, T.S. Eliot, ramen noodles, Mars Volta, B.B. King, NIN, The Beatles, Van Halen, A Perfect Circle, The Stones, Hot Snakes, Verdi, Blood Brothers, drugs and sex, P-Funk, Bob Marley, Dylan, malt liquor, Mudhoney, Ani DiFranco, Aphex Twin, Joni Mitchell, Alanis Morisette, Live, Prodigy, internet porn, Daniel Day-Lewis, Bad Company, White Stripes, Grateful Dead, Zeke, Journey, Depeche Mode, Dream Theater, Foo Fighters, Green Day, Outkast, Foreigner, George Gershwin, Catullus, Monty Python, Sam Harris, George Orwell, Joseph Conrad, Tschaikovsky, Salvador Dali, Rimsy-Korsakov, Deutschland, The Simpsons, Seinfeld, Gorillaz, Playboy, South Park, Jeff Beck, Alice Cooper, Slayer, Guns n' Roses, Slopsycle, W. Sommerset Maughaum, Hunter S. Thompson, Buddha, Ghandi, MLK, Jesus and Pals, Heidegger, Sartre, Futurama, Family Guy, George Carlin, Albert Einstein, Aldous Huxley, Thomas Nagel, James Joyce, Cicero, Larry David, ears eyes mouth nose synesthesia rubber hose, our mommies and daddies and bestest friends AALLLL over the world, and the inescapable knowledge of each and every one of our own eventual demise, which none among us can ever outstrip. Everyone reading this will be dead someday not too far off. Think about that.
Sounds Like:
Ephraim Zenh
Record Label:
Ephraim Zenh