No recent updates in this category.
Why not...
BabyGurl Iianca hasn't earned any badges yet... have you?
General

Music

Movies

Television
Play

Play Next

Add to queue

Play

Play Next

Add to queue

Play

Play Next

Add to queue

Play

Play Next

Add to queue
About me:

....Well lemme think Iam 5"2 lightskin ..love to laugh and enjoy myself I Love the color pink and green i love danciin and being creative lol im pretty neat but sumtimez my room isnt..... iam very outgoing and sumtimez have a mean streak in me but datzz only if u get on my bad side... but if u a kewl person u dnt have anything to worry about My pops is fully Black and so is my Mommy but alot of ppl say i look either Spanish or Cacusian and thats mostly often im also a person dhat makes other ppl or even me i laugh alot lmaoo i was born june 27 and i dont think my age concerns you soo Anywayz im a very funny person jus dont get on my bad side..you dont wanna end up dere my attitude is ridiculous and for those who noe me shudd noe how i get well on dha daily bases i dance lmaoo yeshh BabyGurl* gott dha MOves lmaooo Well as i metioned before my attitude is ridiculous well im Out and yesh yahh Nigguhs needed an Essay SigneddxXx ------BabyGurl*iianca* ..
Who I'd like to meet:
Frankie Baby * i wish gOd culd have wanted longer for u to come home I miss u. My days are uncomplete without you..we where close friend but neva lovers we did everything for one another now im lost without u here and now i wish u can come back to me. i be needing and wanting Crying My Eyes Out My Sockets....Damn Only if i Can get to see u again guess i will catch up with u sometime later save me a spot exactly next to u...The good die yung...ily alot u are now in god hands R.I.P to the Babie Frank ily and miss you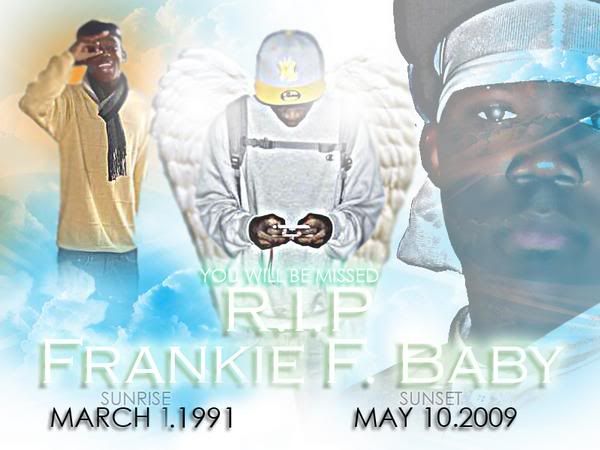 Status:

In a Relationship

Here for:

Networking, Friends

Hometown:

NuffiiN BuT A BroOklYn BaBie OwW Ya DiiG Me

Orientation:

Straight

Body type:

5' 2" / More to love!

Ethnicity:

Black / African descent

Religion:

Jewish

Zodiac Sign:

Cancer

Children:

Love kids, but not for me

Smoke / Drink:

No / No

Education:

High school

Occupation:

Full-Time Student
Canarsie Hs

Brooklyn, NY

Graduated:

N/A

Student status:

Alumni

Degree:

High School Diploma

Major:

Forensic

2005 to 2009