No recent updates in this category.
Why not...
Long Tall sally Long Tall sally hasn't earned any badges yet... have you?
General

Heroes

Judy Rich - for making it cool to be tall!
About me:
After moving to what she believed was the fashion capital of the world, Judy Rich, US founder of Long Tall Sally, was disappointed to learn that there was so little choice for tall girls in London who wanted their fashion fix. There came the idea for Long Tall Sally, a fashion retailer, started by a tall woman for tall women. Judy was able to understand the exact demands that tall girls needed from their wardrobe and Long Tall Sally was born. That was in 1975...now the company has 32 years experience of producing fashionable collections for every tall woman's needs and comes to rescue of tall girls internationally. Long Tall Sally continues to strive to be the number one choice for tall women with seasonal collections, each designed and proportioned for that perfect fit.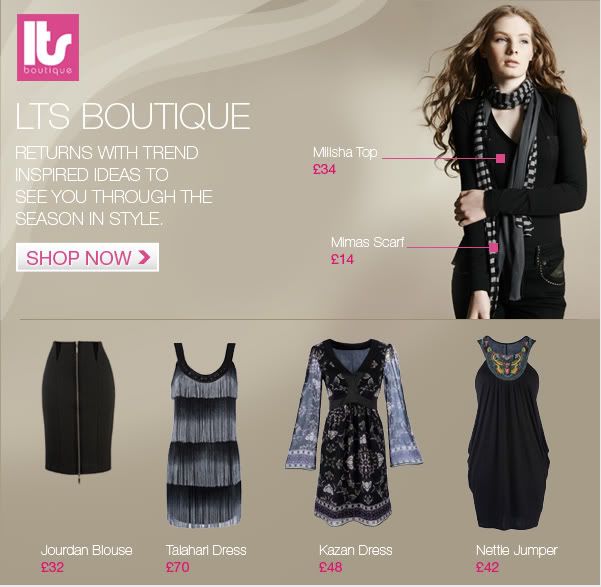 Who I'd like to meet:
Status:

Single

Zodiac Sign:

Capricorn