Play

Play Next

Add to queue
Play

Play Next

Add to queue

285 plays

Play

Play Next

Add to queue

587 plays

Play

Play Next

Add to queue

400 plays

Play

Play Next

Add to queue

3,432 plays

Play

Play Next

Add to queue

4,341 plays
Genre: Other / Pop

Location Roanoke, Virginia, Un

Profile Views: 72754

Last Login: 11/30/2010

Member Since 5/14/2004

Website nah. thesadcobras@gmail.com

Type of Label Unsigned

Bio

Members

D, Deedraye, Woods

Influences

Sounds Like
just earned the In The Spotlight badge

Because your photos are earning quite a bit of attention.
Bio:
..
$8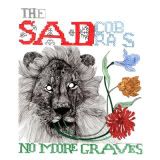 THE SAD COBRAS "NO MORE GRAVES"
.. .. ..
.. ..
What some say and believe.
BLUE KETTLE @ Plan 9 Roanoke, Va. We played with popsters Hot Lava and The Bastards of Fate. This song will be on our next album, tentatively titled " the pump and plow". We can only hope that our old team will be back for our sophomore slump; that Joe will lend antsy engineer energy to the project and that john " sweet jean" thompson will employ limitless patience as we explore the outliers of musical possibility. The influences this time around were/are hEAVY and almost exclusively local: HOT LAVA BASTARDS O FATE READING RAINBOW ETERNAL SUMMERS SOUND HOUSES BASTARD SAPLING/ANYTHING MIKE'S INVOLVED IN
Member Since:
May 14, 2004
Members:
D, Deedraye, Woods ..
Influences:
THANKS FOR EVERYTHING, THESE TINY BOOKS WITH RAINBOWS IN THE CORNERS.
Sounds Like:
SOLD OUT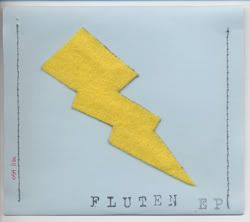 FLUTEN E.P.
Fluten E.P. Recorded in fall 2005. Dead bodies turned to ashes and magically transported to the castles and clouds of beyond in an electronic wave. 6 songs.
..
SOLD OUT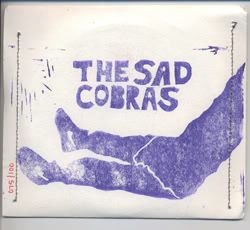 .. ..
Fifteen at a Time E.P.
Fifteen at a Time - Recorded in fall 2005. New movements in dreamy comet tails, desert friends and new body birthings under purple sheets. 5 songs.
THE SAD COBRAS TEES! 5 sizes available: Super small-XL **NO LARGES** 2 Colors: Brown and fuck yea Blue. Drawn by Deedraye and Face Paint. Feel Happy inside their warmth... .. ..
.. ..
The Sad Cobras and The Young Sinclairs Tour Split. 2 songs by each band. All songs recorded at the Mystic Fortress! Sunshine! Rainbow! Jewelry!SOLD OUT! SOLD OUT! SOLD OUT! SOLD OUT!
We Are Makin' Music - A compilation CD with loads of bands from the area. Doug Cheatwood, The Sad Cobras, Sean Poff and the Missionaries, The Young Sinclairs, Black Jack and the Longhaulers, Snake Hips, New Roanoke Jug Band, The Pseudonym, Cassanova Action, Rainbow Facial and more. 22 songs.SOLD OUT! SOLD OUT! SOLD OUT! SOLD OUT! SOLD OUT!
Label Type:
None