Play

Play Next

Add to queue
Play

Play Next

Add to queue

208 plays

Play

Play Next

Add to queue

224 plays

Play

Play Next

Add to queue

124 plays
Genre: Club / Electro / Pop

Location Oxford, UK

Profile Views: 49875

Last Login: 7/13/2011

Member Since 8/11/2005

Website www.myspace.com/100bulletsback

Record Label None - 1st album licensed thru Velocity Recordings

Type of Label Indie

Bio

.. .. * 2 piece electro/dance/pop outfit housed in Oxford, England .. .. .. * The collective aim - .."to make ur ears smile and feet bleed...".. .. .. .. * New album ...."A duty to Yourself and thy Neighbour.".... out now .. .. .. * CD available via ARF? Recordings and download through Velocity Recordings distributed via Believe Digital .. .. .. * Debut album .."Refute Fake Icons".. still available from Velocity Recordings .. .. .. * ..For press, live show bookings and any other info contact Sid Siddle;.. .. .. .. ..sidsiddle@hotmail.com.. .. .. .. ..07766 322776.. .. .. .. .. ...... ...... .. .. .. ...... .. .. .. ......

Members

..NJTP Esq:....Vocals, Guitars, Keyboards, Synthesisers, Programming, All things wordy/shouty/bleepy.. .. ..DAC Esq:....Keyboards, Synthesisers, Bass, Backing Vocals, Programming, All things computery/squelchy/subby .. ..

Influences

................ .. ..Popular culture..... .. .. .... .. .. .. .. .. .. .. ........100 Bullets Back "All These DJs" live @ Oxford O2 Academy.. .... .. .. ...... .. .. ..Legends..... .. .. .. ...... .. .. ..A miss spent youth..... .. .. .. ...... .. .. ..Genius..... .. .. .. But not forgetting... .. Andy Harris' House Parties, ARF?, Bloody Beetroots, Blur, Bram Stoker, Broken Biscuits, Cider and Black, Cricket, "Crime", Daft Punk, Depeche Mode, Doctor Who, East 17, Girls, Gwen Stefani, Human League, Jeff Wayne, LCD Soundsystem, Mr. Ben, Nelly Fertado, Pet Shop Boys, Richard Barnes, Rolling Stones, Staffs Uni, Star Wars, Street Fighter 2, The Cellar, The Henry Box School, The Kinks, The Tripods, The Nut, Thundercats, Timberland, Tony Di Bart, Transformers .. .. .. .. .. .. .. .. .. ..Reviews.. .. .."Refute Fake Icons is intelligent, inventive, tuneful and confident, and it has bucketloads of style. If you like electro with a kick or a slickness to your rock 'n' roll, I would swiftly point you in 100 Bullets Back's direction" .. .. Drowned In Sound .. .. .."Cool as F electro pop".. .. Organ magazine .. .. .."Unsigned album of the month".. .. Blah Blah magazine .. .. .."...a local band on the cusp of greatness...".. .. BBC Radio Oxford .. .. .."...some of the most infectious trappings of electro-pop / post punk / dance crossover weve had the pleasure of hearing all year.".. .. Losing Today magazine .. .. .."This is a cool record that updates the synth-pop template with a light touch, high energy and panache, clever without being smartarse, catchy without striving for effect. Its impressive and more importantly, its fun.".. .. Damn Pest .. .. .."Their hyperactive synth-heavy electro rock n roll is definitely what the people want...Their disco vibe is really intense and Id go as far to say that this album is more an experience than just a bunch of songs...All in all, a great album from a new and up n coming band.".. .. Screaming Tarts .. .. .."Cracking 21st century pop, not to be passed by! Producing a new age electro sonic sound experience, this album will make you feel real good. (CD of the week August 31st).".. .. The Overflow .. .. .. .. .. .. ..Club.. .. We used to run a monthly electro trash/techno/dance club night @ The Cellar, Oxford called ..Abort, Retry, Fail?.. for two years. It was much fun but all good things come to an end (check out the link in our Top Friends for all the memories). We may do one off shows in the future. Maybe. .. .. .. .. .. .. ..Label.. .. We have set up our own electro/pop/club label called ..ARF? Recordings.. (check out the link in our Top Friends). We're not overly experienced in this sort of thing but it should be fun!

Sounds Like

The Cellar
No recent updates in this category.
Why not...
05:45 | 58 plays | Jan 9 2010
Bio:
..
* 2 piece electro/dance/pop outfit housed in Oxford, England
* The collective aim -
"to make ur ears smile and feet bleed..."
* New album
"A duty to Yourself and thy Neighbour."
out now
* CD available via ARF? Recordings and download through Velocity Recordings distributed via Believe Digital
* Debut album
"Refute Fake Icons"
still available from Velocity Recordings
*
For press, live show bookings and any other info contact Sid Siddle;
..sidsiddle@hotmail.com..
..07766 322776..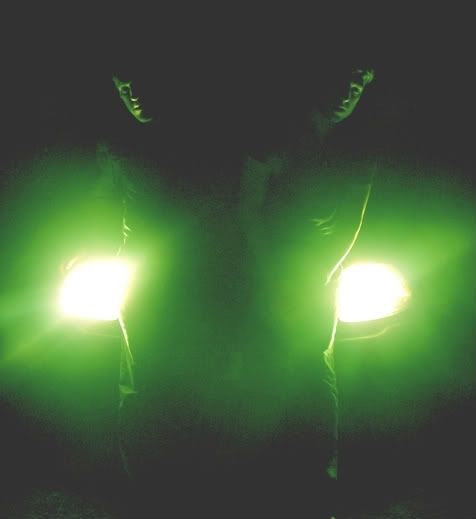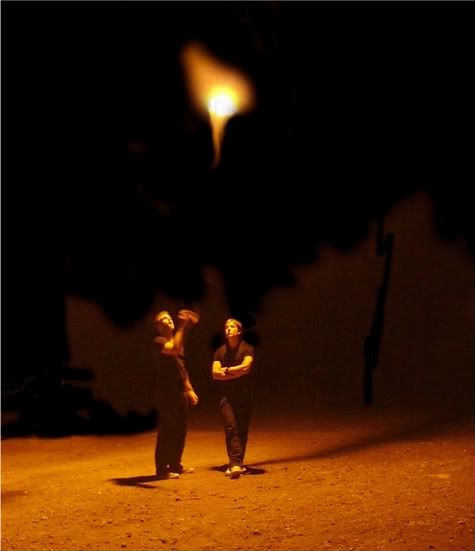 Member Since:
August 11, 2005
Members:
NJTP Esq:
Vocals, Guitars, Keyboards, Synthesisers, Programming, All things wordy/shouty/bleepy

DAC Esq:
Keyboards, Synthesisers, Bass, Backing Vocals, Programming, All things computery/squelchy/subby


Influences:
Popular culture...
100 Bullets Back "All These DJs" live @ Oxford O2 Academy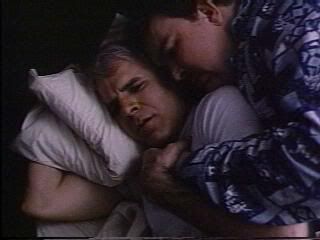 Legends...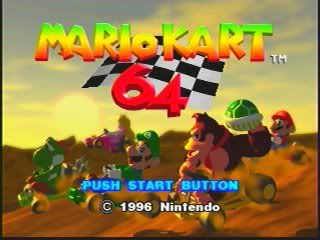 A miss spent youth...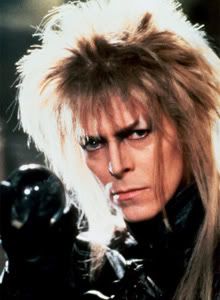 Genius...
But not forgetting...
Andy Harris' House Parties, ARF?, Bloody Beetroots, Blur, Bram Stoker, Broken Biscuits, Cider and Black, Cricket, "Crime", Daft Punk, Depeche Mode, Doctor Who, East 17, Girls, Gwen Stefani, Human League, Jeff Wayne, LCD Soundsystem, Mr. Ben, Nelly Fertado, Pet Shop Boys, Richard Barnes, Rolling Stones, Staffs Uni, Star Wars, Street Fighter 2, The Cellar, The Henry Box School, The Kinks, The Tripods, The Nut, Thundercats, Timberland, Tony Di Bart, Transformers
..
..
Reviews
"Refute Fake Icons is intelligent, inventive, tuneful and confident, and it has bucketloads of style. If you like electro with a kick or a slickness to your rock 'n' roll, I would swiftly point you in 100 Bullets Back's direction"
Drowned In Sound

"Cool as F electro pop"
Organ magazine

"Unsigned album of the month"
Blah Blah magazine

"...a local band on the cusp of greatness..."
BBC Radio Oxford

"...some of the most infectious trappings of electro-pop / post punk / dance crossover weve had the pleasure of hearing all year."
Losing Today magazine

"This is a cool record that updates the synth-pop template with a light touch, high energy and panache, clever without being smartarse, catchy without striving for effect. Its impressive and more importantly, its fun."
Damn Pest

"Their hyperactive synth-heavy electro rock n roll is definitely what the people want...Their disco vibe is really intense and Id go as far to say that this album is more an experience than just a bunch of songs...All in all, a great album from a new and up n coming band."
Screaming Tarts

"Cracking 21st century pop, not to be passed by! Producing a new age electro sonic sound experience, this album will make you feel real good. (CD of the week August 31st)."
The Overflow


Club
We used to run a monthly electro trash/techno/dance club night @ The Cellar, Oxford called Abort, Retry, Fail? for two years. It was much fun but all good things come to an end (check out the link in our Top Friends for all the memories). We may do one off shows in the future. Maybe.


Label
We have set up our own electro/pop/club label called ARF? Recordings (check out the link in our Top Friends). We're not overly experienced in this sort of thing but it should be fun!
Sounds Like:
The Cellar
Record Label:
None - 1st album licensed thru Velocity Recordings