Play

Play Next

Add to queue
Play

Play Next

Add to queue

2,383 plays

Play

Play Next

Add to queue

2,924 plays

Play

Play Next

Add to queue

4,484 plays

Play

Play Next

Add to queue

2,166 plays

Play

Play Next

Add to queue

2,834 plays
Genre: Progressive / Psychedelic

Location Cornwall. Somerset. USA. Turkey. Spain. Mexico., Wales, MA

Profile Views: 45327

Last Login: 6/29/2010

Member Since 8/30/2006

Website http://www.25men.com

Record Label non

Type of Label Indie

Bio

25men exists in a state of flux; comprising any number of people from around the world including established musicians and artists, mavericks, free-thinkers and sound-obsessives. 25men started trading samples until they found themselves creating tracks inspired by the collective itself, making music for no other reason other than so they can hear it. The result twists rock, techno and trance into something wondrous: a complex and intoxicating 21st Century sound. According to GPS magazine they 'make Hawkwind seem like Katie Melua'. They are currently working on their second album augmented by the future machine rock of Chemlab's Jared Louche, the mighty thunder rider of Space Ritual's Nik Turner and the progressive, psychedelic rock of Hawkwind's Dave Brock. .. "An utterly brilliant dark ambient soundscape". 25men present an amalgamation of musical, visual and artistic ideas. The result twists rock, techno and trance into something wondrous; a complex and intoxicating C21st sound." SONIC .. BUY T-SHIRT NOW .. .. .. .. .. .. .. .. .. .. .. .. .. .. .. .. ...... .. ...... .. BUY 8 TRACK CD/LP NOW 14EUROS.. .. .. .. .. .. .. .. .. .. .. .. .. .. .... .. ..re:set.. features the vocal strains of ..Jared Louche..: Chemlab's international, jet-setting trader of trash & bullets. It sees the psychedelic, progressive, future film music of 25men expand, divert and encompass electro/rock. This is post-club; colossal and chaotic: a cascading, driving, journey that resonates with echoes of Tangerine Dream, Can, Vangelis' Blade Runner soundtrack and Neu! .. Available to download for 79p on iTunes by clicking the button below: ...... .. WE EXIST IN A STATE OF FLUX - The State, like the Church, demands enthusiasm, self-sacrifice and love, and if religion requires or presupposes the 'fear of God', then the dictator State takes good care to provide the necessary terror...... then the ethical decision of the individual not longer counts - what alone matters is the blind movement of the masses, and the lie has thus become the operative principle of political action. We watch chaos unfold into our own logic, yet we still fail to understand. We don't know what we what no more, we know we want extremes. We don't know what they need no more, to bring them to there knees. We hurt each other. We help each other. We kill each other and love each other and generally suffer the slaughter of bored failure in between.We treat people, plants, animals and the Earth with contempt, deceit, unbound venality and slobbering greed. What faith we muster is often blind with self-righteousness or is merely a garbage can lid to keep the flies from making maggots, the dogs from scattering our trash on the front lawn, our dirty little secrets and decaying shame displayed for all to see. And then a small child cuts a crooked cherry limb for a sword, lifts the garbage can lid for a shield, and sallies forth to vanquish the real dragons guarding the real grails, the empty grails depicting in precious stone the marriage of the sun and moon. We didn't change our minds, our minds changed us. There is no drug stranger than reality, because reality, despite our arrogant, terrified, hopeless insistence, doesn't require our perceptions, merely our hopeless presence. Freedom consists not in doing what we like, but in having the right to do what we ought. We don't carry labels on our chests, and even though they are continually fixed to us by others, they convince only the lazy and those with a desire for ignorance. The desire for the verification on the part of all of us, with regard to our own experience of others, is understandable but cannot always be satisfied. There can be no hard distinctions between what is real and what is unreal, nor between what is true and what is false; it can be both true and false. A thing is not necessarily either true or false; it can be both. We will interpret a common experience quite differently, though we prefer to subscribe to the view that there's a shared common ground all right, but that it's more like quicksand than solid ground. Because reality is quite a strong firm word we tend to think, or to hope, that the state to which it refers is equally firm, settled and unequivocal. It doesn't seem to be, and appears to be no worse or better for it. .. We live in a repressive, vicious, authoritarian system. A system which is inhumane and immoral, because it deprives 99 percent of humanity of the right to live their lives their own way. ..Everywhere in the West there are subversive minorities who, sheltered by our humanitarianism and our sense of justice, hold the incendiary torches ready, with nothing to stop the spread of their ideas except the critical reason of a single, fairly intelligent, mentally stable stratum of the population. One should not, however, overestimate the thickness of this stratum. It varies from country to country in accordance with national temperament. Also, it is regionally dependent on public education and is subject to the influence of acutely disturbing factors of a political and economic nature. Taking plebiscites as a criterion, one could on an optimistic estimate put it's upper limit at about 40 percent of the electorate. Since the gift of reason and critical reflection is not one of man's outstanding peculiarities, and even where it exists it proves to be wavering and inconsistent, the more so, as a rule, the bigger the political groups are. The mass crushes out the insight and reflection that are still possible with the individual, and this necessarily leads to doctrinaire and authoritarian tyranny if ever the constitutional State should succumb to a fit of weakness. The bird-feed, if it really arrives, will last a long time. We don't need to think beyond that. Who knows what will be by then. But through the strength and spirit and fire and dare and gamble of a few men in a few ways we can save the carcass of humanity from drowning. No light goes out until it goes out. ..In searching out the truth be ready for the unexpected, for it is difficult to find and puzzling when you find it. Since all is a plenum, all matter is connected and all movement in the plenum produces some effect on other bodies, in proportion to the distance between them. Hence everybody is affected not only by those with which it has contact, and thus feels in some way everything that happens to them; but through them it also feels those that touch the ones with which it is in immediate contact. Consequently, everybody experiences everything that goes on in the universe, so much so that he who sees everything might read in any body what is happening everywhere, and even what has happened or will happen. He would be able to observe in the present what is remote in both time and space. Every object has two aspects: The common aspect, the one generally seen by everyone, and the metaphysical aspect, which only rare individuals see at moments of clairvoyance and metaphysical meditation. A work of art must relate to something that does not appear in it's visible form. I tego arcana dei. To the north we are bounded by the Aurora Borealis, to the east the rising sun, to the south the procession of the equinoxes, and to the west the day of judgment. Every hour wounds then the last one kills. Death, is the road to awe. We all live in an age when darkness reigns and only the shadows and shapes of love that remain, remain in a place that is forever a strange part of somewhere. Life, is just art, imitating life. Indeed it is even possible for an entity to show itself as something which in itself it is not. .. Et quid amabo nisi quod aenigma est ..We have learned that human nature has a black side, and that not man alone possesses this side, but his works, his institutions, and his convictions as well. Even our purest and holiest beliefs can be traced to the crudest origins. This way of looking at things even has it's justification, for the beginning of all livings things is simple and lowly; we build our houses from the ground up. No thoughtful person will deny Reinach's explanation of the Last Supper in terms of primitive toteism is fraught with meaning; nor will they object to the incest-theme being pointed out in the myths of the Greek divinities. It is painful to interpret radiant things from the shadow-side, and so in a measure reduce them to their origins in dreary filth. It seems to be an imperfection in things of beauty, and a weakness in man, if an explanation from the shadow-side has a destructive effect. The horror which we feel for such interpretations is entirely due to our own barbaric or childish naivety, which believes there can be heights without corresponding depths, which blinds us to the really final truth that, when carried to extremes, opposites meet. .. All Western and good faith become engaged in this wager on representation: that a sign could refer to the depth of meaning, that a sign could be exchanged for meaning and that something could guarantee this exchange - God, of course. But what if god itself could be simulated, that is to say can be reduced to the signs that constitute faith? then the whole system becomes weightless, it is no longer itself anything but a gigantic simulacrum - not unreal, but a simulacrum, never to be exchanged for the real, but exchanged for itself, in an uninterrupted circuit without reference or circumference. .. Not only is nothing good or ill but thinking it makes it so, but nothing is at all, except in so far as thinking has made it so. .. The romantic is a dangerous impulse, easily confused with the most pathetic sentimentality, yet so wonderfully capable of a magnificence borne and illuminated not by mere endurance, but by a joy so elemental it will gladly risk the foolishness of it's likely failure. There are lessons that even the wisest council can't prevent us from learning. Each raindrop is different unto the river and equally waters the trees. Reality is final. But it is not complete. How could it be without the Mystery Train hurtling through our dreams? How could it possibly be complete without imagining that together we have all dreamt it up, to make it real, so that at this moment, right now, our entire lives could come to this provocative state of affairs. That train is the Dawn Death Zephyr, burning human breath and broken dreams for fuel. ..As The Weird World Rolls On........ Ding an sich! .. .. .. .. .. .. .. .. .. .. .. .. .. .. .. .. .. .. .. .. .. .. .. .. .. .. .. .. .. .. .. .. .. This video was made by : ..dnrproductions.org.. .. .. .. .. .. .. .. .. .. .. .. I edited my profile with ..Thomas' Myspace Editor V4.4..

Members

.. All tracks mixed & produced by Erique Starvo Galtz & Psy Matthews. ..Some guitar noises by Ian 4D, George Sneyd, Psy Matthews. ..Some voices by James Ray & Jared Louche ..Lots of stuff by Robert E. King & Alex Lee. ..Some percussion by Dizzi. ..Some other voices by Anna Parry & The Maidens Of Melancholy. ..Additional production by Shane Thomson & Dr. Healey. .. ________________________________________________________ .. .. ..OUT THERE:.. .. .. .. .. .. .. .. .. .. .. .. 08/12/07 : Leeds, Met Uni (with March Violets). .. 10/04/08 : Lincoln, Duke (with Red Lorry Yellow Lorry). .. 11/04/08 : London, Islington Academy (with RLYL). .. 18/04/08 : Bath Inventions (with Cassandra Complex). .. 09/05/08 : Leeds, The Cockpit (with RLYL). .. 26/07/08 : Honiton, Hawkfest (Headlining) .. 13/12/08 : Falmouth, Princess Pavillion, (with Hawkwind) .. ...... .. Photo by Ethereal Nige (?)

Influences

In somekind of chaotic order : Pythagoras, Frijof Capra, Plato, C.G.Jung, Kant, Mikio Kaku, William de Burgh, Damon Edge, Adam Kadmon, Krishnamurdi, Paul Auster, Bertrand Russell, Darren Aronofsky, David Lynch, Kafka, Harold Pinter,Tina Modotti, John Hoyland, 4080peru, Henri Cartier-Bresson, Werner Herzog, Antony Gormley, Black Sabbath, Frida Kahlo, The Devil Tree, Robert Hooke, Shriekback, Clock DVA, Peter Murphy, Edgar Allan Poe, Wire, Hyeronimus Bosch, James Ray, Helios Creed, Martin Luther King Jnr; Die Haut, The Normal, TAG, Cabaret Voltaire, Jerzy Kosinski, Leonard Cohen, The Golden Ratio, Fritjof Capra, Laurie Anderson, HP Lovercraft, Chrome, Gun Club, Nurses with wombs, Robert Calvert, Joy Division, Syd Barrett, Neu!, Samuel Beckett, Pete DeFreitas, Bruce Lee, Maharishi Mahesh Yogi, Dead Can Dance, the Mandelbrot set, Fluke, Radio Birdman, David Harrow, Edmond Jabes, David J, The Fountain, Mary of Magdala, Stephen Hawkwind, Alain Robert, Throbbing Gristle, bi-polar explorers, Marc Bolan, Cramps, Tom Verlaine, Daniel Ash, Stomu Yamashta, The Book Of Questions, acid, this God, that God, their God, your God, Papillion, Cream, Moses, Lao-tzu, Kraftwerk, Dome, Man Ray, Che Guevara, Painted Birds, Jonathon Hoag, Jesus & Mary Chain, Being There, Can, Angels on Dust, The Dumb Waiter, Steve Reich, Mahatma Gandhi, Pigface, Heraclitus, The Birthday Party, The Book Of Memories, Travels In The Scriptorium, The Eagle Nebula, Big Black Clouds, ecstacy, Fad Gadget, Ginsberg, Massive Attack, The Cabinet of Dr. Caligari, Stooges, Devi, Krishna, Ganesh, Hanuman, Murugan, Ramachandra, Velvet Underground, Brian Eno, The Invention of Solitude, Kasper Hauser, Orson Welles, Pi, Faith in Chaos, The Eternal Elves, Giorgio de Chirico, 13th Floor Elevators, William Blake, Sun Ra, Einstürzende Neubauten, Captain Beefheart And The Magic Band, Modern English, Jean Cocteau, Bauhaus, The The, The Seeds, Withnail, The Otherfolk, Birthday Party, The Golden Section, Mott, William Faulkner, Beautiful Losers, The Residents, Fallout Club, David Lynch, Nothing, Magazine, The Greatfuly Dead, Irrational numbers, Rene Halkett, The Enigma of Kasper Hauser, Jesus Christ, Albert Einstein, Kevin Haskins, Floorboard George, La Dusseldorf, Neu, Eleanor Rae, Popul Vuh, 23Skidoo, J.G. Ballard, W.S. Burroughs, Eyeless In Gaza, deaf America, the weather & the whether or not, The left side, the right side, Suicide, Daniel Pearce, Wim Wenders, Spiritualized, Dylan Thomas, Hunter S. Thompson, wheels within windmills, Jack Kerouac, Allen Ginsberg, Violets in March, Charles Bukowski, Dalai Lama, Hobgoblins, The Wild, The Beautiful & The Damned, abstention from aggressive war and capital punishment, absolute simplicity of living, refusal to assert active authority, Brahma, Vishnu, Shiva, Joshua Springfield, Jesus Weed, Happiness, The Empty Quarter, The Raoul Dukes, Neal Cassady, Mr. Vertigo, Jean-Luc Godard, Sean Penn, Ghost Riders, Ghost Chasers, diamonds & rust, Flannery O'Connor, The Great Jim Dodge, Alchemists, Magicians, Outlaws, Artists, Myth-singers, Outriders, anarchists, shamans, earth mystica, Snowdon Massif, windmills within wheels, melancholy, Legends, tragedies, William Blake, elegant gypsy wizards, heterogeneous people, mad scientists, dreamers and other socially marginal souls, Men of The Dawn, Volta, Life, Death, The Shhnook, the sun & the moon, Lakeland & Silver, the dissolved, natural born people, Smiling Jack, The Rev Double Gone Johnson of The Rock Solid Gospel Light Church Of The Holy Trinity, weed, English Roses, Mexican women, Italian women, Buenos Aires beauties, Spanish Omlettes, Brooklyn Follies, time, space and everything between the whiskey & the fire. Death, Life, is it a dream, is it a lie? We don't know, you decide. .. .. .. .. .. .. .. .... .. .. .. .. .. .. .. .. .... ....Make your own slideshow.. ..View all photos.... .. .. .. .. .. .. .. .. .. .. .. .. .. .. .. .. .. .. .. .. .. .. .. .. .. .. .. .. ..

Sounds Like

Weltanschauung
No recent updates in this category.
Why not...
Bio:
25men exists in a state of flux; comprising any number of people from around the world including established musicians and artists, mavericks, free-thinkers and sound-obsessives. 25men started trading samples until they found themselves creating tracks inspired by the collective itself, making music for no other reason other than so they can hear it. The result twists rock, techno and trance into something wondrous: a complex and intoxicating 21st Century sound. According to GPS magazine they 'make Hawkwind seem like Katie Melua'. They are currently working on their second album augmented by the future machine rock of Chemlab's Jared Louche, the mighty thunder rider of Space Ritual's Nik Turner and the progressive, psychedelic rock of Hawkwind's Dave Brock.
"An utterly brilliant dark ambient soundscape". 25men present an amalgamation of musical, visual and artistic ideas. The result twists rock, techno and trance into something wondrous; a complex and intoxicating C21st sound." SONIC
BUY T-SHIRT NOW .. .. .. .. .. .. .. .. .. .. .. .. ..
..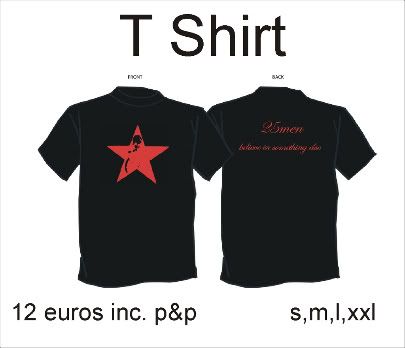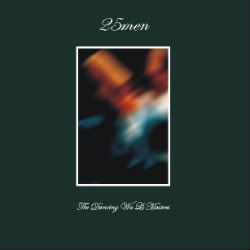 BUY 8 TRACK CD/LP NOW 14EUROS.. .. .. .. .. .. .. .. .. .. .. .. ..
..
re:set features the vocal strains of Jared Louche: Chemlab's international, jet-setting trader of trash & bullets. It sees the psychedelic, progressive, future film music of 25men expand, divert and encompass electro/rock. This is post-club; colossal and chaotic: a cascading, driving, journey that resonates with echoes of Tangerine Dream, Can, Vangelis' Blade Runner soundtrack and Neu!

Available to download for 79p on iTunes by clicking the button below:

WE EXIST IN A STATE OF FLUX - The State, like the Church, demands enthusiasm, self-sacrifice and love, and if religion requires or presupposes the 'fear of God', then the dictator State takes good care to provide the necessary terror...... then the ethical decision of the individual not longer counts - what alone matters is the blind movement of the masses, and the lie has thus become the operative principle of political action. We watch chaos unfold into our own logic, yet we still fail to understand. We don't know what we what no more, we know we want extremes. We don't know what they need no more, to bring them to there knees. We hurt each other. We help each other. We kill each other and love each other and generally suffer the slaughter of bored failure in between.We treat people, plants, animals and the Earth with contempt, deceit, unbound venality and slobbering greed. What faith we muster is often blind with self-righteousness or is merely a garbage can lid to keep the flies from making maggots, the dogs from scattering our trash on the front lawn, our dirty little secrets and decaying shame displayed for all to see. And then a small child cuts a crooked cherry limb for a sword, lifts the garbage can lid for a shield, and sallies forth to vanquish the real dragons guarding the real grails, the empty grails depicting in precious stone the marriage of the sun and moon. We didn't change our minds, our minds changed us. There is no drug stranger than reality, because reality, despite our arrogant, terrified, hopeless insistence, doesn't require our perceptions, merely our hopeless presence. Freedom consists not in doing what we like, but in having the right to do what we ought. We don't carry labels on our chests, and even though they are continually fixed to us by others, they convince only the lazy and those with a desire for ignorance. The desire for the verification on the part of all of us, with regard to our own experience of others, is understandable but cannot always be satisfied. There can be no hard distinctions between what is real and what is unreal, nor between what is true and what is false; it can be both true and false. A thing is not necessarily either true or false; it can be both. We will interpret a common experience quite differently, though we prefer to subscribe to the view that there's a shared common ground all right, but that it's more like quicksand than solid ground. Because reality is quite a strong firm word we tend to think, or to hope, that the state to which it refers is equally firm, settled and unequivocal. It doesn't seem to be, and appears to be no worse or better for it.

We live in a repressive, vicious, authoritarian system. A system which is inhumane and immoral, because it deprives 99 percent of humanity of the right to live their lives their own way.

Everywhere in the West there are subversive minorities who, sheltered by our humanitarianism and our sense of justice, hold the incendiary torches ready, with nothing to stop the spread of their ideas except the critical reason of a single, fairly intelligent, mentally stable stratum of the population. One should not, however, overestimate the thickness of this stratum. It varies from country to country in accordance with national temperament. Also, it is regionally dependent on public education and is subject to the influence of acutely disturbing factors of a political and economic nature. Taking plebiscites as a criterion, one could on an optimistic estimate put it's upper limit at about 40 percent of the electorate. Since the gift of reason and critical reflection is not one of man's outstanding peculiarities, and even where it exists it proves to be wavering and inconsistent, the more so, as a rule, the bigger the political groups are. The mass crushes out the insight and reflection that are still possible with the individual, and this necessarily leads to doctrinaire and authoritarian tyranny if ever the constitutional State should succumb to a fit of weakness. The bird-feed, if it really arrives, will last a long time. We don't need to think beyond that. Who knows what will be by then. But through the strength and spirit and fire and dare and gamble of a few men in a few ways we can save the carcass of humanity from drowning. No light goes out until it goes out.

In searching out the truth be ready for the unexpected, for it is difficult to find and puzzling when you find it. Since all is a plenum, all matter is connected and all movement in the plenum produces some effect on other bodies, in proportion to the distance between them. Hence everybody is affected not only by those with which it has contact, and thus feels in some way everything that happens to them; but through them it also feels those that touch the ones with which it is in immediate contact. Consequently, everybody experiences everything that goes on in the universe, so much so that he who sees everything might read in any body what is happening everywhere, and even what has happened or will happen. He would be able to observe in the present what is remote in both time and space. Every object has two aspects: The common aspect, the one generally seen by everyone, and the metaphysical aspect, which only rare individuals see at moments of clairvoyance and metaphysical meditation. A work of art must relate to something that does not appear in it's visible form. I tego arcana dei. To the north we are bounded by the Aurora Borealis, to the east the rising sun, to the south the procession of the equinoxes, and to the west the day of judgment. Every hour wounds then the last one kills. Death, is the road to awe. We all live in an age when darkness reigns and only the shadows and shapes of love that remain, remain in a place that is forever a strange part of somewhere. Life, is just art, imitating life. Indeed it is even possible for an entity to show itself as something which in itself it is not.

Et quid amabo nisi quod aenigma est

We have learned that human nature has a black side, and that not man alone possesses this side, but his works, his institutions, and his convictions as well. Even our purest and holiest beliefs can be traced to the crudest origins. This way of looking at things even has it's justification, for the beginning of all livings things is simple and lowly; we build our houses from the ground up. No thoughtful person will deny Reinach's explanation of the Last Supper in terms of primitive toteism is fraught with meaning; nor will they object to the incest-theme being pointed out in the myths of the Greek divinities. It is painful to interpret radiant things from the shadow-side, and so in a measure reduce them to their origins in dreary filth. It seems to be an imperfection in things of beauty, and a weakness in man, if an explanation from the shadow-side has a destructive effect. The horror which we feel for such interpretations is entirely due to our own barbaric or childish naivety, which believes there can be heights without corresponding depths, which blinds us to the really final truth that, when carried to extremes, opposites meet.

All Western and good faith become engaged in this wager on representation: that a sign could refer to the depth of meaning, that a sign could be exchanged for meaning and that something could guarantee this exchange - God, of course. But what if god itself could be simulated, that is to say can be reduced to the signs that constitute faith? then the whole system becomes weightless, it is no longer itself anything but a gigantic simulacrum - not unreal, but a simulacrum, never to be exchanged for the real, but exchanged for itself, in an uninterrupted circuit without reference or circumference.

Not only is nothing good or ill but thinking it makes it so, but nothing is at all, except in so far as thinking has made it so.

The romantic is a dangerous impulse, easily confused with the most pathetic sentimentality, yet so wonderfully capable of a magnificence borne and illuminated not by mere endurance, but by a joy so elemental it will gladly risk the foolishness of it's likely failure. There are lessons that even the wisest council can't prevent us from learning. Each raindrop is different unto the river and equally waters the trees. Reality is final. But it is not complete. How could it be without the Mystery Train hurtling through our dreams? How could it possibly be complete without imagining that together we have all dreamt it up, to make it real, so that at this moment, right now, our entire lives could come to this provocative state of affairs. That train is the Dawn Death Zephyr, burning human breath and broken dreams for fuel. As The Weird World Rolls On........ Ding an sich!

This video was made by : dnrproductions.org

.. .. I edited my profile with Thomas' Myspace Editor V4.4
Member Since:
August 30, 2006
Members:
All tracks mixed & produced by Erique Starvo Galtz & Psy Matthews.
Some guitar noises by Ian 4D, George Sneyd, Psy Matthews.
Some voices by James Ray & Jared Louche
Lots of stuff by Robert E. King & Alex Lee.
Some percussion by Dizzi.
Some other voices by Anna Parry & The Maidens Of Melancholy.
Additional production by Shane Thomson & Dr. Healey.
________________________________________________________
OUT THERE:

08/12/07 : Leeds, Met Uni (with March Violets).

10/04/08 : Lincoln, Duke (with Red Lorry Yellow Lorry).

11/04/08 : London, Islington Academy (with RLYL).

18/04/08 : Bath Inventions (with Cassandra Complex).

09/05/08 : Leeds, The Cockpit (with RLYL).

26/07/08 : Honiton, Hawkfest (Headlining)

13/12/08 : Falmouth, Princess Pavillion, (with Hawkwind)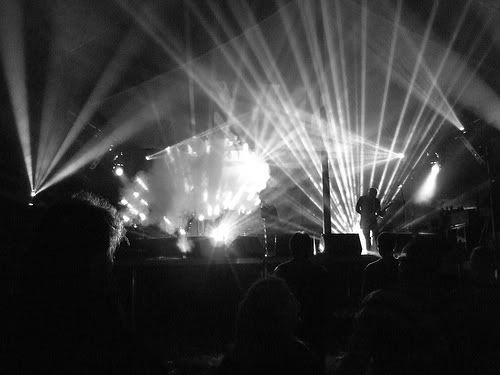 Photo by Ethereal Nige (?)
Influences:
In somekind of chaotic order : Pythagoras, Frijof Capra, Plato, C.G.Jung, Kant, Mikio Kaku, William de Burgh, Damon Edge, Adam Kadmon, Krishnamurdi, Paul Auster, Bertrand Russell, Darren Aronofsky, David Lynch, Kafka, Harold Pinter,Tina Modotti, John Hoyland, 4080peru, Henri Cartier-Bresson, Werner Herzog, Antony Gormley, Black Sabbath, Frida Kahlo, The Devil Tree, Robert Hooke, Shriekback, Clock DVA, Peter Murphy, Edgar Allan Poe, Wire, Hyeronimus Bosch, James Ray, Helios Creed, Martin Luther King Jnr; Die Haut, The Normal, TAG, Cabaret Voltaire, Jerzy Kosinski, Leonard Cohen, The Golden Ratio, Fritjof Capra, Laurie Anderson, HP Lovercraft, Chrome, Gun Club, Nurses with wombs, Robert Calvert, Joy Division, Syd Barrett, Neu!, Samuel Beckett, Pete DeFreitas, Bruce Lee, Maharishi Mahesh Yogi, Dead Can Dance, the Mandelbrot set, Fluke, Radio Birdman, David Harrow, Edmond Jabes, David J, The Fountain, Mary of Magdala, Stephen Hawkwind, Alain Robert, Throbbing Gristle, bi-polar explorers, Marc Bolan, Cramps, Tom Verlaine, Daniel Ash, Stomu Yamashta, The Book Of Questions, acid, this God, that God, their God, your God, Papillion, Cream, Moses, Lao-tzu, Kraftwerk, Dome, Man Ray, Che Guevara, Painted Birds, Jonathon Hoag, Jesus & Mary Chain, Being There, Can, Angels on Dust, The Dumb Waiter, Steve Reich, Mahatma Gandhi, Pigface, Heraclitus, The Birthday Party, The Book Of Memories, Travels In The Scriptorium, The Eagle Nebula, Big Black Clouds, ecstacy, Fad Gadget, Ginsberg, Massive Attack, The Cabinet of Dr. Caligari, Stooges, Devi, Krishna, Ganesh, Hanuman, Murugan, Ramachandra, Velvet Underground, Brian Eno, The Invention of Solitude, Kasper Hauser, Orson Welles, Pi, Faith in Chaos, The Eternal Elves, Giorgio de Chirico, 13th Floor Elevators, William Blake, Sun Ra, Einstürzende Neubauten, Captain Beefheart And The Magic Band, Modern English, Jean Cocteau, Bauhaus, The The, The Seeds, Withnail, The Otherfolk, Birthday Party, The Golden Section, Mott, William Faulkner, Beautiful Losers, The Residents, Fallout Club, David Lynch, Nothing, Magazine, The Greatfuly Dead, Irrational numbers, Rene Halkett, The Enigma of Kasper Hauser, Jesus Christ, Albert Einstein, Kevin Haskins, Floorboard George, La Dusseldorf, Neu, Eleanor Rae, Popul Vuh, 23Skidoo, J.G. Ballard, W.S. Burroughs, Eyeless In Gaza, deaf America, the weather & the whether or not, The left side, the right side, Suicide, Daniel Pearce, Wim Wenders, Spiritualized, Dylan Thomas, Hunter S. Thompson, wheels within windmills, Jack Kerouac, Allen Ginsberg, Violets in March, Charles Bukowski, Dalai Lama, Hobgoblins, The Wild, The Beautiful & The Damned, abstention from aggressive war and capital punishment, absolute simplicity of living, refusal to assert active authority, Brahma, Vishnu, Shiva, Joshua Springfield, Jesus Weed, Happiness, The Empty Quarter, The Raoul Dukes, Neal Cassady, Mr. Vertigo, Jean-Luc Godard, Sean Penn, Ghost Riders, Ghost Chasers, diamonds & rust, Flannery O'Connor, The Great Jim Dodge, Alchemists, Magicians, Outlaws, Artists, Myth-singers, Outriders, anarchists, shamans, earth mystica, Snowdon Massif, windmills within wheels, melancholy, Legends, tragedies, William Blake, elegant gypsy wizards, heterogeneous people, mad scientists, dreamers and other socially marginal souls, Men of The Dawn, Volta, Life, Death, The Shhnook, the sun & the moon, Lakeland & Silver, the dissolved, natural born people, Smiling Jack, The Rev Double Gone Johnson of The Rock Solid Gospel Light Church Of The Holy Trinity, weed, English Roses, Mexican women, Italian women, Buenos Aires beauties, Spanish Omlettes, Brooklyn Follies, time, space and everything between the whiskey & the fire. Death, Life, is it a dream, is it a lie? We don't know, you decide.
Make your own slideshow   View all photos
.. .. .. .. .. .. ..
Sounds Like:
Weltanschauung
Record Label:
non