No recent updates in this category.
Why not...
FIRE CAM CAMERON AND RANDY MUELLER!!!!!!!!!!!!!!!! hasn't earned any badges yet... have you?
Play

Play Next

Add to queue
About me:
This website was created for all of the Miami Dolfans to express their frustration on the current debacle of the 2007 NFL season that is unfolding before our eyes! Due to the ignorance of our General Manager Randy Mueller and Head Coach Cam Cameron, the Miami Dolphins may become the 1st franchise in NFL history to have a proud UNDEFEATED SEASON and a humiliating WINLESS SEASON!!!!! This once proud franchise that endured an undefeated season in 1972 collimated by another super bowl season in 1973, and fielded a competitive team year after year has demolished into a piñata for the rest of the NFL. Randy Mueller and Cam Cameron's star free agency acquisition of Joey Porter has paid no dividends on a $32 million investment! After Randy Mueller and Cam Cameron drafted Ohio State Wide Receiver Ted Ginn when everyone in the Football world expected Notre Dame All American Quarterback Brady Quin, coach Cameron addressed Dolphins fans with the reasoning of drafting Ginn the 9th selection in the 1st round as, "We drafted the Ginn family," Cameron said. "Ted Ginn and his family will give us everything they have." DOES THE GINN FAMILY PLAY ON OFFENSE, DEFENSE, AND SPECIAL TEAMS!!!!! Five rookies today have better punt return averages than Ginn, Four rookies have better kickoff return averages than Ginn, And none of those rookies cost their teams a draft pick. They were all undrafted signees!!!!! DOLFANS NOW IS THE TIME TO SEND THE MESSAGE.....FIRE CAM AND RANDY!!!!!! .. ..
Who I'd like to meet: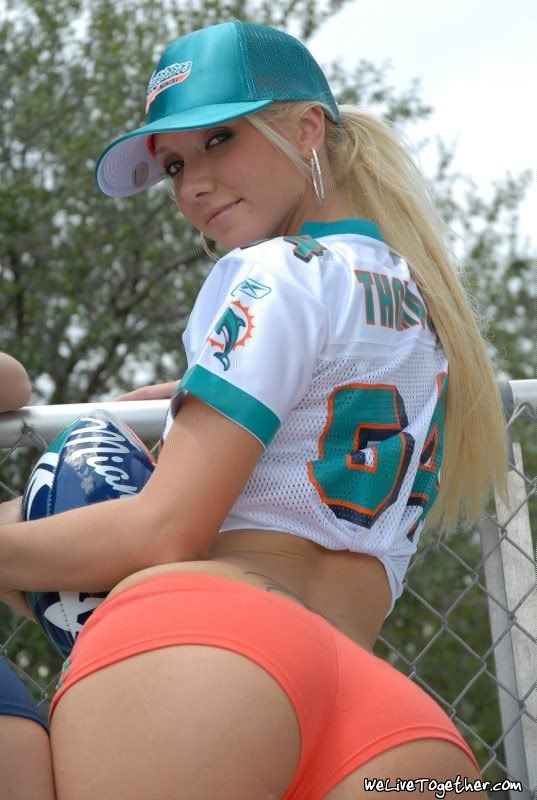 Status:

Single

Zodiac Sign:

Scorpio