No recent updates in this category.
Why not...
Jack Plotnick hasn't earned any badges yet... have you?
General

I was raised in Columbus, Ohio, went to school in Pittsburgh, then lived in NYC for a few years.
I love anything 70's. The architecture, furniture and shag rugs. My apartment looks like a futuristic ski lodge from the 70's.
I believe in ghosts and UFO's 89% of the time. But I NEVER want to see a ghost. And I think they know it!
(I did, however, see a UFO once. Only in that I didn't know what it was...so it was "unidentified".)

Music

Movies

Television

Family Guy

,

Intervention

,

Nip/Tuck

,

Pushing Daisies

,

Project Runway

,

30 Rock

,

South Park

,

...anything where psychics compete

,

Drawn Together

,

Lovespring International (had to say those two)

By the way

, you can watch all the episodes of LOVESPRING for free by just clicking the link below-

..

And if you want to check out the LOVESPRING websites, click below-

I did a bunch more RENO 911's this season. I play Steve The Sex Pervert. (scary house, puppet show, weight guessing and magic snake)
..
You probably wouldn't recognize me, but I also play the sherriff who got shot in the head and tried to eat a puppy in the hospital.

Books

Phillip Pullman's fantasy trilogy, Harry Potter shit, Ann Rule true crime, self help books

Heroes
About me:
My passion is helping actors to get over their blocks and issues.
I teach a weekly audition workshop, and I wrote an online self-help book for actors called
"NEW THOUGHTS FOR ACTORS: A Practical Guide To Loving Acting (And Even Auditioning!) Again"
Fans of my website and approach include; Alyson Hanigan, Jerry Stiller, Anne Meara, Andrea Martin and Sutton Foster!
If you're curious, check it out by clicking the link below-

..
Just put my acting reel online : )

Below is some stuff I've done that happened to be on YouTube:
LOVESPRING INTERNATIONAL, DRAWN TOGETHER, My FED EX Commercial
Am very excited about a new webseries I'm doing. It was created by Kerri Kenney (from RENO 911) and you can click on the link below to check it out! VERY FUNNY! (My character, "Dawn", will haunt your dreams...and not in a good way!)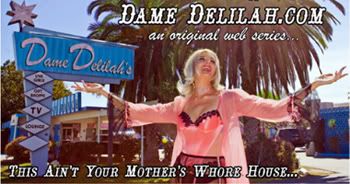 I've been making some fun short films lately!
I love this one, which was created by Michael Lucid (www.prettythingsss.com)

If you are a fan of GIRLS WILL BE GIRLS, you can see all our BRAND NEW internet short films on our website by clicking on the image right below!


And you can visit Evie's MySpace page by clicking below-
..
....
Who I'd like to meet:
Status:

Single

Here for:

Dating, Serious Relationships, Friends

Hometown:

Columbus, Ohio

Orientation:

Gay

Body type:

5' 11" / Athletic

Zodiac Sign:

Scorpio

Children:

Love kids, but not for me

Education:

College graduate

Occupation:

actor/writer