No recent updates in this category.
Why not...
Grant hasn't earned any badges yet... have you?
About me:
..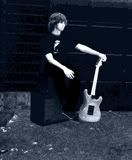 ..
Name:
Grant Barnes
Age:
15
Location:
NC
Status:
Single
Here to:
Waste time
Ethnicity:
White
Zodiac Sign:
Gemini
Smoke / Drink:
?
My name is Grant. I'm a musician. I'm not too deep or overly shallow; I live and change from my surroundings like everyone else. I'm not eclectic or eccentric. I try to be as big of a egotistical hypocrite as possible. I'm a reactionary, not a conservative, not a liberal. I think the news is a waste of time. I think we waste more time listening to other people than we do believing in and acting on our own ideals. I think there are people so creative that the magnitude of their talent can't be understood. I want to meet those people.
I want to travel, experience the world, and soak up as much knowledge of music as humanly possible.
I play da funk.
I am in love with Nikka Costa, I don't care hold old she is.
Status:

Single

Here for:

Networking

Hometown:

Who knows

Body type:

6' 1" / Average

Ethnicity:

White / Caucasian

Religion:

Agnostic

Zodiac Sign:

Gemini

Children:

I don't want kids

Smoke / Drink:

No / No

Education:

High school

Occupation:

Musician

Income:

$250,000 and Higher