Play

Play Next

Add to queue
Play

Play Next

Add to queue

36,625 plays

Play

Play Next

Add to queue

8,875 plays

Play

Play Next

Add to queue

8,589 plays

Play

Play Next

Add to queue

6,203 plays
Genre: Jazz / R&B / Rock

Location BEVERLY HILLS, Un

Profile Views: 182166

Last Login: 1/15/2013

Member Since 1/6/2008

Website EdgarWinter.com

Type of Label Indie

Bio

.. .... .. ..Hello Rockers!!! .. .. Welcome to The Official Edgar Winter 2 MySpace! Since Edgar wishes to keep his first official page for information only, he decided that it would be a great idea to have another page where fans could connect with each other, and where he could share his new music with fans as well. While the daily maintenance of the site is being handled by moderators (The Winterettes), EDGAR HIMSELF uploads and shares the music, and he pops in occasionally as time allows to see what fans are saying, so we encourage you all to leave comments! Peace and Love!!!.. .. .. .. .. ...... .. Hello to all our friends! .. Here we are renewing our vows on our 31st Anniversary. .. Peace and love: .. Edgar and Monique .. .. .. ...... .. Ringo and the All Starrs 2008 .. .. .. As you can see, "We All Had A Real Good Time!" .. Hope you did, too. .. Peace and Love! .. Edgar and Monique.. .. .. .. .. .. .. ...... .. .. .. .. .. ........ ..HEY EVERYBODY!.. .. .. ..Well, when we started this site I said Monique and I would be dropping in from time to time to check it out and see what's going on (and we have), but I had no idea how busy things were going to get. It's been one of the coolest, craziest, and most momentous summers ever--from touring with Ringo and his All Starr Band (and the release of "Rebel Road"), then over to Japan and on to Canada to play with my brother, Johnny, and finally back home. Whew, what a rush! It's been amazing... .. .. ..First of all, we want to thank all our new friends for joining us here on the fan site. Welcome aboard and Get Ready To Rock 'n' Roll! Also, we want to thank Sami* and Ellen (who set up and monitor the site) for doing such an incredible job. Sami* has been reading everything, forwarding your comments and requests to us, and writing responses; I just haven't had time to keep up with all of them. I do want you to know that I am getting them and how much I appreciate you all being out there... .. .. ..It means so much to know there are so many of you listening, and following the music we have made over the years. We thank you all for your loyalty and continuing support in coming out to the shows, buying the CDs, and joining us here on the web site. It means the world to be able to do what I most love, and know you are all out there having a good time... .. .. ..Peace and Love!.. .. ..And Keep On Rockin',.. .. ..Edgar and Monique.. .. .. .. .. .. .. ..For more information about Edgar, visit his official website:.. .. .. ..Edgar Winter.. .. .. ..or his other MySpace page at:.. .. .. ..Edgar Winter Myspace.. .. .. .. .. .. .. .. .. .. .. .. .. .. .. .. .. .. ...... .. ..

Members

Edgar Winter .. Doug Rappoport .. Koko Powell .. Jason Carpenter .. .. .... .. .. ....

Influences

.. .. .. .. .. .. .. .. ....

Sounds Like
Nimbit OMT - Sell Everything Direct to Your Fans
Bio:
.. ..

Hello Rockers!!!

Welcome to The Official Edgar Winter 2 MySpace! Since Edgar wishes to keep his first official page for information only, he decided that it would be a great idea to have another page where fans could connect with each other, and where he could share his new music with fans as well. While the daily maintenance of the site is being handled by moderators (The Winterettes), EDGAR HIMSELF uploads and shares the music, and he pops in occasionally as time allows to see what fans are saying, so we encourage you all to leave comments! Peace and Love!!!





Hello to all our friends!
Here we are renewing our vows on our 31st Anniversary.
Peace and love:
Edgar and Monique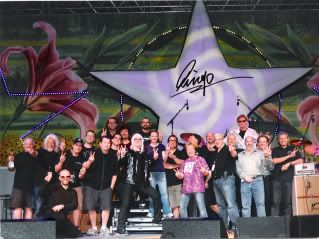 Ringo and the All Starrs 2011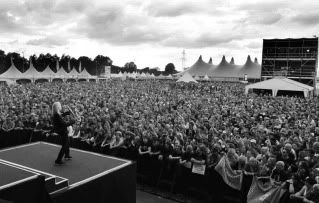 As you can see, "We All Had A Real Good Time!"
Hope you did, too.
Peace and Love!
Edgar and Monique











HEY EVERYBODY!

Well, when we started this site I said Monique and I would be dropping in from time to time to check it out and see what's going on (and we have), but I had no idea how busy things were going to get. It's been one of the coolest, craziest, and most momentous summers ever--from touring with Ringo and his All Starr Band (and the release of "Rebel Road"), then over to Japan and on to Canada to play with my brother, Johnny, and finally back home. Whew, what a rush! It's been amazing.

First of all, we want to thank all our new friends for joining us here on the fan site. Welcome aboard and Get Ready To Rock 'n' Roll! Also, we want to thank Sami* and Ellen (who set up and monitor the site) for doing such an incredible job. Sami* has been reading everything, forwarding your comments and requests to us, and writing responses; I just haven't had time to keep up with all of them. I do want you to know that I am getting them and how much I appreciate you all being out there.

It means so much to know there are so many of you listening, and following the music we have made over the years. We thank you all for your loyalty and continuing support in coming out to the shows, buying the CDs, and joining us here on the web site. It means the world to be able to do what I most love, and know you are all out there having a good time.

Peace and Love!
And Keep On Rockin',
Edgar and Monique





For more information about Edgar, visit his official website:

Edgar Winter

or his other MySpace page at:

Edgar Winter Myspace




.. ..
Member Since:
January 06, 2008
Influences:
Record Label:
Airline Records
Edgar Winter Official Page has 32347 friends.