Bellazon.org Stacey Hannant
Play

Play Next

Add to queue

Play

Play Next

Add to queue

Play

Play Next

Add to queue

Play

Play Next

Add to queue

Play

Play Next

Add to queue
Visits my on
++++++++++++++++++++++++++++++
Visit - Bellazon







Bellazon.org is a database for models, celebrities and amateurs. Is free of charge and without mandating! Bellazon is a very small wikipedia, but without a lot of text gibberish!

Information about you and your stars on Bellazon.org
Welcome to Bellazon.org the new official celebrities internet portal.
Carsten, owner and operator of Bellazon.org
Bellazon.org is a site of many celebrities... Models ranging from whether famous or just for the fun of being on! Except for the music business or drama spaces... Actresses From sport and the World of Glitter (Glamour)



www.bellazon.org QR-Code for Smartphone!



To count heads 21. February 2010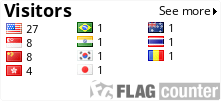 Carsten has 5580 friends.