Bekah Williamson hasn't earned any badges yet... have you?
General

I got a lot of interests, man. You should just ask. That'd be real easy.



Music

Books

Literacy is for dorks.



Heroes




Heroes aren't real people. I think they're just ideas and beliefs that are visible in certain people. So there are a lot of things I could do here,  but I'm not gonna do anything. Just ideas.
Play

Play Next

Add to queue

Play

Play Next

Add to queue

Play

Play Next

Add to queue

Play

Play Next

Add to queue
About me:
..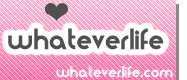 ..
They are completely apart from other human beings. Their emotions, all their feelings, their reactions are opposed to so-called "normal" people's sentiments. They are vulnerable and deeply sensitive people, due to their talents, their super-imagination, their knowledge of hidden influences of which we ordinary human beings are not. They are not easy to live with - if you choose to live with them at all, if you have the luck to meet them at all. Writers, composers, painters - also artists like directors, and actors fall into the same category. They are to be handled with kid-gloves, mentally and physically. And their reactions go to extremes, compared to non-artistic human beings. And I was lucky enough to meet and love and work for many, many artists, I learned, not without heartbreak and pain, to become a better, more intelligent, respectful and devoted person. No tears were wasted in the process. My tears - not theirs!
- Marlene Dietrich -
name's bekah.
THINGS YOU MIGHT NOT KNOW:
I got this boyfriend. His name's Andy. He dances like a Dead bear.
Before 2010 is over, I'm packin' up and moving to Frasier, Colorado.
I like to play my ukulele, but I'm not too great at it yet.
I'm better at other kinds of art.
I have permanent jaundice. And to think, the whole thing started out as a joke.
I like camping trips and musical weekends. They're all sorts of fun. Maybe I'll see you around.
I'm having the time of my life. How 'bout you?
Who I'd like to meet:
All the friendly ones.
Status:

Single

Here for:

Friends

Hometown:

Billsville

Orientation:

Straight

Body type:

5' 8" / Average

Ethnicity:

White / Caucasian

Religion:

Christian - other

Zodiac Sign:

Capricorn

Children:

Someday

Smoke:

Yes

Education:

Some college

Occupation:

Hobo
West Liberty State College

West Liberty, WV

Graduated:

N/A

Major:

Art Education and English Education

Clubs:

band, brass quintet

2006 to Present

Williamstown High School

Williamstown,West Virginia

Graduated:

2006

Student status:

Alumni

Degree:

High School Diploma

2001 to 2006