Play
Play Next
Add to queue

Play
Play Next
Add to queue

Play
Play Next
Add to queue

Play
Play Next
Add to queue

Play
Play Next
Add to queue
About me:

I made this video playlist at myflashfetish.com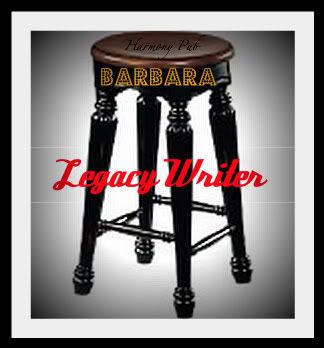 ..
My Space or Yours? Myspace Layouts and more at myspaceoryours.net!

.. I am here to share thoughts and ideas with MySpace friends through writing and photography and such and while I write and take photos for myself I am happy to share them with my friends here. I certainly wouldn't expect my MySpace friends to read everything I write, but it would be nice if every once in a while they did and let me know through a comment or kudo or making an X or something. I really don't like to send out bulletins and such so please do subscribe if you want to read them. I do wonder who all those other visitors are and get on the verge of being freaked out about it and just short of setting everything to private though one of these days that may happen. I do make it a point to subscribe to the blogs of all new MySpace friends and to read them and comment. I manually subscribe and don't count on "Tom and Co" to do it for me no matter what he says. If you do read mine more than once, please do subscribe. Otherwise they are guaranteed not to show up in your blog list. And speaking of blog lists, even though I am subscribed (and because I am subscribed to so very many), they neither show up on the blogs subscribed to list on the side and they don't always appear in my blog list. So if I have missed reading yours and you would like me to, please let me know and I'll be right over. I retired from teaching a few years ago and am still loving every millisecond of my newly "refound" life. I see "retirement" as just another transition to something even better. The most mundane of things for me are now a thrill. It has been very fun connecting with old friends and connecting with new friends. My new life revolves around aerobics, etc. at the our local "Y" which is only three blocks away, fiddling, walking, and getting things in order here. I enjoy playing tourist and love my daily "adventures". Just a little bit more -- I'm the eldest of 11 siblings, 2 sisters and 8 brothers!!! We are spread out all over the country from Massachusetts to Hawaii. All great places to visit!

Violin Sue Aston Cornwall Home Coming Celtic Music Violin
http://www.youtube.com/watch?v=LOIjd0fBPX0
Who I'd like to meet:
Anyone who enjoys sharing ideas.
Status: Married
Here for: Networking, Friends
Hometown: Buenos Aires, Argentina
Orientation: Straight
Body type: 5' 4" / Average
Ethnicity: White / Caucasian
Religion: Christian - other
Zodiac Sign: Sagittarius
Children: Proud parent
Smoke / Drink: No / No
Education: Grad / professional school
Occupation: Teacher (Retired)
General

Music of all sorts, books of all kinds, walking, family, friends, listening to NPR,etc., etc.

Music

Movies

Television

Books

Fannie Flagg's Welcome to the World, Baby Girl!, Nora Ephron's I Feel Bad About My Neck, Peter Walsh's It's All too Much: An Easy Plan for Living a Richer Life with Less Stuff, Maureen Corrigan's Leave Me Alone, I'm Reading, Liane Enkelis' On Being 100, Benjamin Hoff's The Tao of Pooh and The Te of Piglet, and the list goes on and on . . . .

Heroes

My family are my heroes. "Subway Jared" is my hero. Clare is my hero.
University Of Detroit Mercy

Detroit,Michigan
Graduated: 1973
Student status: Alumni
Degree: Ph.D.
Major: Victorian Literature
Minor: Romantic Literature

1968 to 1974

Gannon University

Erie,Pennsylvania
Graduated: 1968
Student status: Alumni
Degree: Bachelor's Degree
Major: English (Villa Maria College)
Minor: French

1964 to 1968

Scotia-Glenville Shs

Scotia,New York
Graduated: 1964
Student status: Alumni
Degree: High School Diploma

1960 to 1964