No recent updates in this category.
Why not...
DJ_A*D0G hasn't earned any badges yet... have you?
About me:
♣ so....been rockin' turntables for about 8 years now. been holding down the
burlinton, VT
scene for a long while now. i've had some dope experiences opening up for some fresh acts through out my DJ career:
♣
GZA
♣ JURASSIC 5
♣ MIXMASTER MIKE
♣ HIEROGLYPHICS
♣ SMIF & WESSUN
♣ FATLIP
♣ THE ROOTS
♣ Z-TRIP
♣ R.A.THE RUGGED MAN
♣ C-RAYZ WALZ
♣ MR.LIF
♣ AKROBATIK
♣ SCRATCH TOUR
♣ ZION-I
♣ i was the road dj for the
MASTERMINDS(NYC)
for about a 6 month period... thats to name a bunch of my favorites. just started making some beats. so those are a big part of my mixtapes now.
♣ living in vermont, i also have a big affiliation with
BURTON/GRAVIS
. been DJing a ton of their events for the last 5-6 years. major BIG UP 2 them... they're the reason i have gotten 2 travel the U.S. i usually dj the parties, but the last few years they've been putting on a lot of fashion shows. in the last 5 years ive gotten to play at parties & fashion shows in cities such as: NYC, LAS VEGAS, UTAH, OREGON, CALIFORNIA, VANCOUVER, SEATTLE and of course all the local stuff here in burlington.
♣ so i keep busy rocking live sets which range from... MOSTLY HIP-HOP, underground to old skool, mainstream for the club..... reggae, downtempo, soul, rare grooves.always tryin to come out with new mixtapes... style is really what i'm feelin at the time. if i have old joints on new cds i usually remix it.... love remixing.
♣ i have about a 10-15 cd catalog that i have made and about 15 tapes. i actually won the
URB MIXTAPE contest
in 2000... i based the tape off alot of the things that jumped my djing off. got flown down to MIAMI for the
WINTER MUSIC CONFERENCE
and got to play early at the spot.
RONI SIZE, ZION-I, CRAZE, A-TRAK, Q-BERT
killed it the rest of the night... that was a ill experience. so i get as many cds out to people i've met as regulary as i can. i've been affiliated with skateboard/snowboard industry for about 12 years or so. i get a lot of those gigs....but i enjoy that a lot since i have been sk8ing and snowboarding as long as i can remember. so that's kinda it... if u want 2 connect and peep some mixtapes or shoot the breeze about music or whatevs,you should HOLLA....! ..
Showtime
Just a schedule of where u can find me.....
True 2 coming soon....
little somethin' to show ya what i'mdealing with...!
Who I'd like to meet:
some people who wanna connect about beats,rhymes & life...!

.. *Here's the newest release of mine. some reggae hiphop blends...peep that!*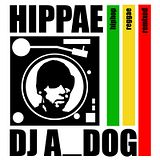 1. Ready fi di War - P.Rock/Chip Fu/Rene 2. Dead Wrong (A.Dog Blend) - Biggie 3. Show a Little Love - Sizzla 4. Hempire - Rounndhead 5. hello brooklyn (A.Dog Blend) - Jay-Z F.Lil Wayne 6. Blind 2 You - Collie Buddz 7. No One (DJ Kl remix) - Alicia Keys 8. Tour (what happened remix) - Capleton 9. Chinkey eye Medley - Party Breaks 10. Two 4 the time break - Nubian Crackers w/ ini kamoze 11. The Stopper (panjabi remix) - Cutty Ranks 12. Ron Burgundy on jamaica... Ron Burgundy 13.Weed is life - Massive B allstars 14. U need me...interlude Scarface 15. Gangsta Anthem (never scared rmx.) - Buju Banton 16. Twinz (A.Dog Blend) - Big Pun/Fat Joe 17. Limb by Limb (A.Dog Blend) - Cutty Ranks 18. Blue magic (A.Dog Blend) - Jay-Z F. Pharell 19. 4,3,2,1 (A.Dog Blend) - L.L./Meth/Redman/DMX 20. Dirt Off your Shoulder (A.Dog Blend) - Jay-Z 21. C.r.e.a.m. (A.Dog Blend) - Raekwon 22. Sing mi Song - Sizzla 23. city lock - Capleton 24. Come On (A.Dog Blend) - Biggie 25. Shut 'em Down (A.Dog Blend) - Public Enemy 26. Sound bwoy revenge (A.Dog Blend) - Party Breaks 27. What a feelin' - Collie Buddz feat. Paul Wall 28. Uh OH (A.Dog Remix) - Lumidee 29. Dolly my baby - Supercat 30. No more Trouble - Bob Marley f.Eryka Badu *CONTACT: ADOG321@AOL.COM
DJADOG.BLOGSPOT.COM
______________________________________________________________________________________ *This is the follow up reggae mix 2 the 1 above...same fashion blends.mostly roots on this 1 tho...big up to SAC 4 the cover idea & design!! (sac@luminome.com)
*PON DI RISE* 01 girlstown (A.D0G blend) - Supercat 02 guards up - Morgan Heritage 03 1 spot herb - Anthony B 04 africa prepare - Sizzla 05 holy mount zion - Alborosie 06 lyrics daddy - Burro banton 07 party & bullshit (A.D0G blend) - Biggie 08 ain't hard 2 tell (A.D0G blend) - Nas 09 girls of my dreams - TOpcat 10 no problem - Burro banton 11 give me the weed (A.D0G blend) - Jigsy King 12 how many mc's...(A.D0G blend) - Blackmoon 13 golden hen -Tenor Saw 14 teach us 2 die - Lutan Fyah 15 warning - Luciano 16 soulmate - Half Pint 17 must come a road - Mr.Vegas 18 hustle - Collie Buddz 19 don't test me - Shabba Ranks 20 under mi sleng teng (remix) - Wayne Smith 21 no,no,no (remix) - Dawn Penn 22 streets - Alborosie 23 champion (phono remix) - Buju Banton 24 take it easy - Madlion 25 lack of love (remix) - Gentleman feat. Sizzla 26 are you ready - Alborosie 27 love fire - Tony Rebel 28 revolution - Anthony B & K-Salaam 29 DST Riddim outro...- Fanton,Eloquent,I-Wayne & M.Heritage Contact: adog321@aol.com
djadog.blogspot.com
______________________________________________________________________________________ *WELL BLENDED (The Re-fixed Tape)*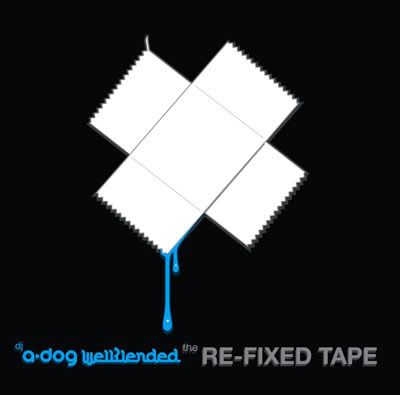 *Here is 1 of the latest hip hop mixes i made...this time i remixed all the joints on this 1...1nce again big up 2 SAC for the cover design & idea! (SAC@LUMINOME.COM)
Status:

In a Relationship

Here for:

Networking

Hometown:

BURLINGTON,VT

Orientation:

Straight

Ethnicity:

Asian

Zodiac Sign:

Virgo

Children:

Someday

Occupation:

*DJ/ARTIST
THE L-R-G CLOTHING COMPANY

LAKE FOREST, CALIFORNIA US

FLOW PROGRAM

4 A MINUTE....

BURTON/GRAVIS

BURLINGTON, VT US

RESIDENT DJ

5 YEARS OR SO....

*STATUS*

BUrlington, VT US

MANAGEMENT

*STICK 'EM UP INC.*

BURLINGTON, VT US

CEO/(adog321@aol.com)

10 YEARS