PLEASE SEND YOUR MOBSTER'S INVITE.... DUE TO MYSPACE WON'T LET ME FOR SOME ODD REASON. IT WOULD BE REALLY APPRECIATED AND THANK YOU IN ADVANCE AND HAVE A WONDERFUL DAY!!
Play

Play Next

Add to queue

Play

Play Next

Add to queue

Play

Play Next

Add to queue

Play

Play Next

Add to queue

Play

Play Next

Add to queue


HAVING PROBLEMS WITH SISTERS SENDING YOU INVITES????
Here's the scoop!! It is not our end that can not add you to our house. It is coming from your end. Click on MY GAMES, SORORITY LIFE, SETTINGS, You will see a page pop up that says UPDATE GAME SETTINGS. Click on SEND ME NOTIFICATIONS. Also if you download FIREFOX Internet, it is in alphabetical order!! GOOD LUCK!!!



....
..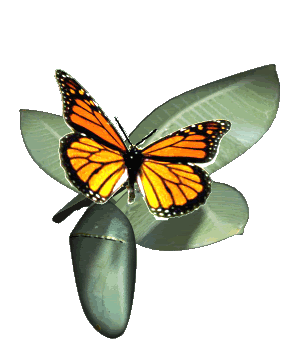 ..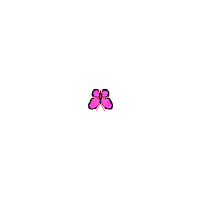 Status:

Single

Here for:

Friends

Hometown:

Land of 10,000 Lakes!!! N Cold-azz winters!!!

Height:

5' 2"

Ethnicity:

White / Caucasian

Religion:

Catholic

Zodiac Sign:

Libra

Drink:

Yes

Education:

College graduate

Occupation:

GraphicTech/CustomDesignPainter/InteriorDecorator
LOVE TO COOK, SEW, COMPUTERS, WOOD-CARVE, DESIGN CLOTHES, CUSTOM-PAINT, REMODEL HOMES, PHOTOGRAPHY, DANCE, MOVIES, TRAVEL, BARBECUE, FOOTBALL-BASEBALL, VOLLEYBALL, FISHING, CAMPING, BOATING, NATURE WALKS, AND RACE CARS!!! (( LOVE THE FASTNESS!!)). I'M A GRAPHIC TECHNICIAN (MAIN CAREER), INTERIOR DECORATOR/PAINTER IN MY SPARE TIME. FOR MUSIC, I LIKE A W~I~D~E VARIETY, BUT MY FAVORITE IS R & B. I'M A LIBRA ((OCT. 16)). WAS BORN IN MINNESOTA, LIVED IN PENSACOLA, FLORIDA FOR AWHILE AND NOW I'M BACK IN THE STATE OF 10,000 LAKES, COLD-ASS WINTERS AND BEAUTIFUL SUMMERS. LOVE TO CHALLENGE MYSELF TO THE MANY OPPORTUNITIES OUT THERE. ALWAYS WILLING TO TRY NEW THINGS OF INTEREST. LOVE PEOPLE IN GENERAL AND SPOIL THE ONES I LOVE.

MET A LOT OF REALLY SWEET FRIENDS ON HERE AND I'M VERY THANKFUL I DID. MYSPACE HAS BECOME EXTREMELY ADDICTING AND I SEEM TO NOT BE ABLE TO GO A DAY WITHOUT LOGGING ON. IT'S ALWAYS NICE TO BE ABLE TO PUT A SMILE ON SOMEONE'S FACE AND A LOT OF MY FRIENDS HAVE REALLY TOUCHED ME IN SOME WAY OR ANOTHER. IT FEELS SO GOOD TO BE AMONGST THE MYSPACE ACTIVITIES!!!!!


APPS I HAVE:
~ MOBSTERS
~ SL
~Tagged
~CHEERS
~ HOTTIES4SALE....FEEL FREE TO SEND THE INVITES!!!




DREAMS: FOR ALL OF MY FRIENDS ON MYSPACE

TO HAVE A WONDERFUL LIFE AND TO HAVE
ALL OF THEIR WISHES TO COME TRUE!
STAY SWEET, PLAY NICE AND I HOPE
YOU'RE OUT THERE HAVIN LOTS OF FUN!!!!
BLESS THE ANGELS UP IN HEAVEN THAT WE DEARLY MISS

Total Page Views: