No recent updates in this category.
Why not...
QuadCityDiscGolf.com hasn't earned any badges yet... have you?
General

"The Devil Made Me Do It" tourney July 2007 Check out our "Duck Creek Doubles" tourney from this summer. Discin' QC style!

Insert disc here!

Visit

QuadCityDiscGolf.com

on

discgolfersR.us

@ Redbird88!

Do it rain or shine!

Music

Movies

Take a look at the disc golf going on in the Quad Cities! Take a look at one of our favorite Quad Cities courses!

Television

Books

Heroes

Some people spend an entire lifetime wondering if they made a difference. The Marines dont have that problem. RR 1985

My disc golf heroes are the people who pick up the stray piece of trash on the course as they play their rounds, and the many volunteers who come out to help on the workdays to install or improve their local courses!

Middle Park Workday

.. Installing tee pads @ Middle Park

Angela Tschiggfrie at the 2008 River Cities Rumble

Chris Sprague makes a great shot out of the woods at the 2008 Rumble

Mark Steddom hits a big sidearm shot at the 2008 Rumble

Thats gotta hurt!

Angela Tschiggfrie at the 2008 River Cities Rumble
Play

Play Next

Add to queue

Play

Play Next

Add to queue

Play

Play Next

Add to queue

Play

Play Next

Add to queue
About me:
My name is Joe and I grew up here in the Quad Cities. The Quad Cities are a group of great towns in both Iowa and Illinois with the Mississippi river running down the middle! After graduating from Central High School in Davenport Ia, I joined the Marines and left to go to school at Iowa State. I eventually worked my way back and got into disc golf about five years ago thanks to my best friend who had taken it up about a year earlier. Actually before that I'd never even heard of the game! Once I threw that first disc I was hooked. I hated seeing how much better the other players were so my buddy and I started going to every league we could find trying to tag along with the better players in the area and learn more about the technique of the game. The buddy I started out playing rounds with is the current Worlds Grandmasters singles and Doubles champion, and just defended his singles title at Worlds! I spent so much time on line trying to find "stuff" to help me improve my game, I decided to started my website
QuadCityDiscGolf.com
so others like myself could have one place to go where they could learn more about how to play the game. It's been a blast and has helped me meet a ton of really great people who are as addicted to disc golf as I am. This is a great area for disc golf, with 17 courses within thirty miles of each other! Actually, its time to head out to play a round right now... .....
The brick Aviar - best putter ever made!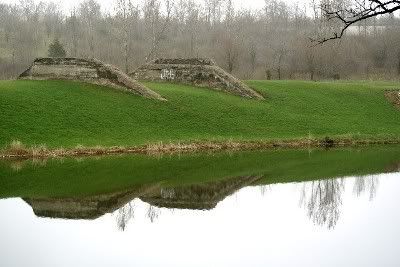 Hole #13 @Westlake in Davenport Ia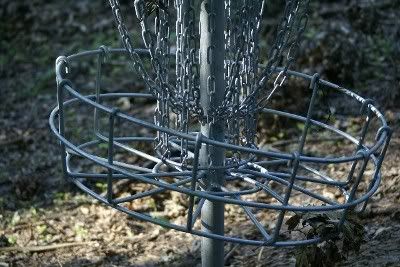 Storm damage @ Camden2 in Milan Ill.
Layout by
CoolChaser
.. ..
Who I'd like to meet:

Always get a kick out of meeting anyone who enjoys playing disc golf or is involved in the sport in any way. Oh yeah, and don't forget about all those disc golf widows running around out there!

Where are YOU from?
Status:

Single

Here for:

Networking, Friends

Hometown:

Davenport Iowa

Zodiac Sign:

Scorpio