Play

Play Next

Add to queue
Play

Play Next

Add to queue

949 plays

Play

Play Next

Add to queue

2,793 plays

Play

Play Next

Add to queue

1,671 plays

Play

Play Next

Add to queue

983 plays

Play

Play Next

Add to queue

835 plays
Genre: Healing & EasyListening

Location SAINT PAUL, Minnesota, Un

Profile Views: 20398

Last Login: 4/11/2013

Member Since 8/14/2008

Website www.musicpetslove.com

Record Label Robbins Island Music

Type of Label Indie

Bio

What makes these CDs different from regular music CDs? Composer Bradley Joseph has been a professional composer for over twenty years. He started to notice a change in his own pets behavior depending on what he played on the piano. By experimenting with different tones and rhythms, he incorporated all the positive reactions he received into his own compositions. The end result was a collection of CDs and DVDs that have brought positive results from pet owners across the globe. ABOUT THE COMPOSER: Bradley Joseph was a featured keyboardist on Yanni's "Ethnicity 2003 World Tour". Performing to over 500,000 people on the world's greatest stages, including Madison Square Garden and The Hollywood Bowl. Billboard Magazine ranked it the fourth largest tour of the year. Bradley has worked with him for over six years and is a featured keyboard player on the CD Yanni - Live At The Acropolis. Bradley has also worked with artists under RCA, Epic, Warner Brothers, and Polygram. Additionally, he toured with Sheena Easton for five years as her co-music director and appeared on "The Tonight Show with Jay Leno". Some of Bradley's compositions and ever-popular CD, Rapture are part of Narada's line up. His release, One Deep Breath held a position in "NAV's Top 100" radio chart for over six months. Bradley owns Robbins Island Music and has produced, performed and distributed worldwide, his own compositions including 15 CD and DVDs and numerous piano books. Recently he was named one of the "Ten Outstanding Young Minnesotans" of 2004!

Members

Influences

Sounds Like


VETERINARIAN RECOMMENDED
Veterinarians and Animal Behaviorists have supported the use of relaxing music to minimize the destructive behaviors related to separation anxiety and hyperactivity.  These CD and DVDs create a peaceful environment by masking other environmental noises that can trigger anxiety, excitement and barking.
WWW.MUSICPETSLOVE.COM
JOIN OUR PET CLUB!
Interested in keeping up-to-date with new pet ideas and new CD and DVD releases? Sign up and you will receive the latest news and information as soon as its available.
Visit:
www.musicpetslove.com/joinfanclub.cfm
Music Dogs Love: While You Are Gone
CD soars to 1 on
Amazon.com
"Music Pets Love: While You Are Gone" is a collection of instrumental music mixed with short stories designed for the pets we love. Relaxing music laced with soft animal sounds to create a peaceful environment for pets who are left alone or when the owner needs quiet time. Created by a professional composer experiencing problems with his own pet who suffered from separation anxiety...until he discovered the benefits of music.
What makes these CDs different from regular music CDs?
Composer Bradley Joseph has been a professional composer for over twenty years. He started to notice a change in his own pets behavior depending on what he played on the piano. By experimenting with different tones and rhythms, he incorporated all the positive reactions he received into his own compositions. The end result was a collection of CDs and DVDs that have brought positive results from pet owners across the globe.



After years of touring with Yanni and Sheena Easton, Bradley Joseph has completed over a dozen relaxing piano CDs released on his own record label Robbins Island Music

"The Holiday Edition" is Bradley Joseph's seventh pet title in the popular "While You Are Gone" series.  Other CDs in the collection are created specifically for cats, dogs, or birds, and includes two DVDs that take your dog or cat on a virtual walk through the woods.

"Both my cat and dog have roamed my recording studio for years", explains Bradley. "They listen to music all the time and I began to realize they reacted differently to (different) songs. I noticed it changed their behavior". Bradley began experimenting with different music, sound effects, and voices until he created a mixture that pets seem to enjoy the most.
Bradley Joseph's pet collection has found a niche among the 200 million pet owners around the country who want to help their pet relax when they leave the house, or are too busy to give them the attention they need.
Bradley Joseph's pet CDs and DVDs have taken the idea of leaving your radio or television on to the next level.

For more information or to listen to samples, visit:
WWW.MUSICPETSLOVE.COM




Bradley Joseph (Official MySpace)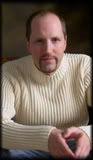 A unique collection of uplifting original cinematic instrumentals.
If you enjoyed Bradley's CDs "Hear The Masses" or "Rapture" you will LOVE this CD!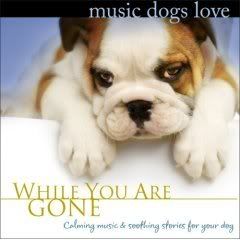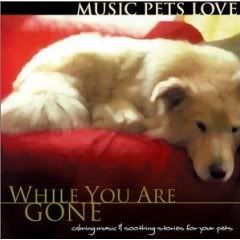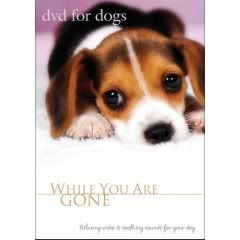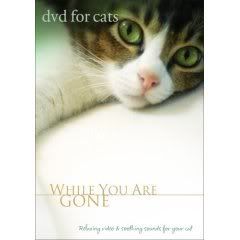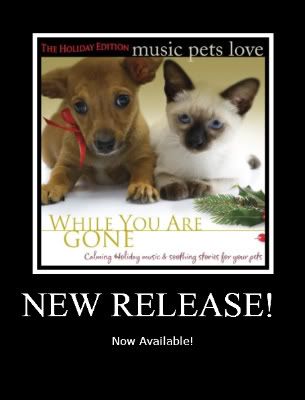 MUSIC PETS LOVE: THE HOLIDAY EDITION
Over one hour of relaxing holiday music mixed with soft nature sounds and short stories, creating a peaceful environment for pets who are left alone. Instrumental holiday classics re-mastered, performed, and arranged with your pet in mind. It is truly the most wonderful time of the year!