No recent updates in this category.
Why not...
Patti Patti hasn't earned any badges yet... have you?
Play

Play Next

Add to queue
About me: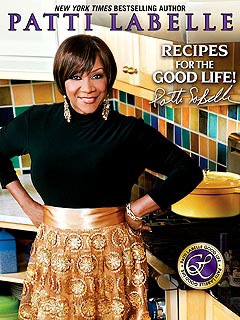 They say James Brown was the hardest working man in show business. And with that we can safely say that the hardest working woman, is none other than the Goddess of Soul, Patti LaBelle.
"..When you share love, it's like a boomerang. Every time you throw it out there, it comes right back to you."
She was born in Philadelphia, Pennsylvania, on May 24, 1944, and since then little Patricia Louise Holt never stopped shining. Whether it was her cooking skills or her vocal shrills, she just knew making people smile would be her thing and she hasn't stopped yet. With a big voice and an even bigger heart, the world could never get enough of Patti LaBelle, making her one of the most respected recording artists of all time. Her fan base spans from every age, creed, color, gender, and sexuality. Her tireless energy and generosity towards spreading love, hope, and peace through out the gay community and towards cancer efforts has earned her many accolades and awards.
"If you're feeling what you're doing, if you have that soul, spirit and motivation you can do anything."
This legendary woman has been hailed many names: from The Philly Songbird, to The High Priestess of Good Vibrations. But she simply likes to be called, Patti. "Look at life through the windshield, not the rearview mirror" she says, and Patti has definitely kept her feet moving forward as she has constantly reinvented herself, still staying true to her sound and herself. She is the only celebrity whose star on the Walk of Fame was generously paid for by their fans, known for her passionate stage performances, wide vocal range and distinctive high-octave belting, her biography, Don't Block the Blessings, remained at the top of the The New York Times best-seller list for several weeks. Patti LaBelle, year after year, decade after decade, has proved herself as the people's choice and music royalty as her voice never ceases to amaze.
"She's a Woman"
--poem by DJ(©)
A woman. What better way to describe? From her head to her feet, and every hill and valley in between..a woman. Strong woman.
Sangin'
woman. She holds notes for ransom until they have no choice but to call for help:
Hello operator? This is the key of E
. Yet no one comes to the rescue because this woman, ain't through.
Caressing every verse like it was her first--like
he
was her first. Her love is her music. Her Super Lover. Under the covers of the chorus she makes love to every line until the hook gets jealous. She loves it like no other. She is, a woman. Under the warmth of her bosom lies a heart that beats on 1 and 3 as if she was rhythm incarnate. Under that same bosom lies lungs of iron proclaiming out of a platinum throat her passion for him.
Mr.Song
.
This woman can't be contained; her voice, her body--she moves like open flames of fire and burns the house down. This woman's something like a hurricane. Something like a trip to space. Lady, fly me to Planet Impossible where God made you and broke the mold. There he took her soul, fashioned it of gold, anointed her voice with more chords than a grand piano could hold.
She's other worldly. Intergalactic Royalty. A divine alien priestess who has traveled many lightyears to sing her song to mortal ears. Will you listen to this woman?
.. ..
..
..
Who I'd like to meet:
Status:

Divorced

Hometown:

Philly

Orientation:

Straight

Body type:

5' 4" / More to love!

Zodiac Sign:

Gemini

Children:

Proud parent

Smoke / Drink:

No / No

Occupation:

A "sanga" honey.