Francesca Brimble hasn't earned any badges yet... have you?
General

Writing

Twatting about on Myspace writing blogs and creating slideshows, only to find them mangled and deleted and all my photos out of focus!!!!!!!!

Lying around doing nothing

Music, Literature,

Films, Art,

Truth, Beauty, Family, Friends,

Booze

what else is there? aaahhh yes....nostalgia....

http://www.anecdotalcity.com/web/punk_franbrimble6.html

Kitty-cats

Your Mood Ring is Light Blue

Emotions mixed
Unsettled
Cool

Library girls rule!

Click Here to get this from FreeFlashToys.com!

Music

Patti Smith

,

Nina Simone

,

The Ramones

,

Ella Fitzgerald

,

Joni Mitchell

,

The Slits

,

REM

,

Replacements

,

Ryan Adams

,

Lucinda Williams

,

Bjork

,

Camille

, Elliot Smith and Lila Downs and Chavela Vargas. Le Tigre and Courtney Love when she's not being a twat. Harmonies,

harmonies

,

harmonies. Bessie Smith

,

Janis Joplin

,

Billie Holiday

,

women who aren't afraid to let you feel their pain

,

and ecstacy. Naughty

,

Magenta

,

Doc Savage and Icons of Filth

, of course.And the legendary French Lettuce. Class!

MySpace AvatarsLyrics

Camille - Le fil

Movies

Television

Sarah and Hoppity - the most terrifying children's programme known to humankind- Diiley-dum Didley-dee, Diddley-dum diddley-dee - Get away from me you little wooden Freak! Aaaarrggh

Bring back Arthur of the Britons

...and the Double Deckers

MySpace Avatars

Books

Heroes
About me:

..

..
..



I'm not so bad. Despite what this says!



You scored as Queen of Hearts. You're a real bitch, to put it bluntly. You're self-absorbed and have an extremely fiery temper. If anyone contradicts you or doesn't do what you say, you blow up.



| | | |
| --- | --- | --- |
| Alice | | 63% |
| Queen of Hearts | | 63% |
| The Mad Hatter | | 63% |
| Cheshire Cat | | 56% |
| Tweedle Dee & Dum | | 50% |
| Caterpillar | | 50% |
| White Rabbit | | 44% |
Which Alice in Wonderland Character are YOU?
created with QuizFarm.com

..
I edited my profile with Thomas Myspace Editor V4.4 (
www.strikefile.com/myspace
)
Who I'd like to meet:
My doppelganger.
...and... of course...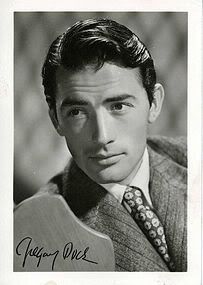 And this lot. Be a good party wouldn't it...?
Just cos some of them are dead, doesn't mean I won't get to meet them...I'm going upstairs, me.

Status:

Divorced

Here for:

Networking, Dating, Friends

Hometown:

Cardiff

Orientation:

Straight

Ethnicity:

White / Caucasian

Religion:

Agnostic

Zodiac Sign:

Virgo

Children:

Proud parent

Drink:

Yes

Education:

Post grad

Occupation:

Library girl