No recent updates in this category.
Why not...
*~*Nikki*~* hasn't earned any badges yet... have you?
General

reading, thinking,taking my dogs to the beach, painting, hiking,taking photos,watching people react to situations when they aren't completely guarding their emotions (not in a weird stalking way but a totally legal and sane way).Looking at clouds and stars. Listening to music. Listening to music. Listening to music. Listening to music. Did I mention- Listening to music? Oh, and I love watching tennis.

Music

Movies

Television

Books

I am reading several books including Plato's the Trial and Death of Socrates (for class),Momentary Reflections ..ment (for pleasure), Original Self (for pleasure? I don't know if I'm enjoying it though), and The World of Tibetan Buddhism (for enlightenment, I hope). I also want to start The Way of the Peaceful Warrior, if I can find it.

Heroes

My Mom, my aunt's, the people I work with; everyone who has done an amazingly selfless act(large or small) or takes difficult situations and improves upon them.
About me:
.. ..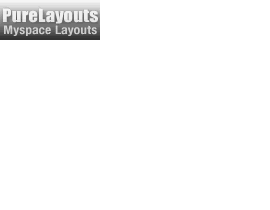 I found this layout design on
PureLayouts.com
- check out their
MySpace Layouts
.
Who I'd like to meet:
Anyone and Everyone- I'm not picky.
You Are a Prophet Soul
You are a gentle soul, with good intentions toward everyone.
Selfless and kind, you have great faith in people.
Sometimes this faith can lead to disappoinment in the long run.
No matter what, you deal with everything in a calm and balanced way.

You are a good interpreter, very sensitive, intuitive, caring, and gentle.
Concerned about the world, you are good at predicting people's feelings.
A seeker of wisdom, you are a life long learner looking for purpose and meaning.
You are a great thinker and communicator, but not necessarily a doer.

Souls you are most compatible with: Bright Star Soul and Dreaming Soul
You Are Sunrise
You enjoy living a slow, fulfilling life. You enjoy living every moment, no matter how ordinary.
You are a person of reflection and meditation. You start and end every day by looking inward.
Caring and giving, you enjoy making people happy. You're often cooking for friends or buying them gifts.
All in all, you know how to love life for what it is - not for how it should be.
Status:

Single

Hometown:

Baltimore, Maryland

Orientation:

Straight

Height:

5' 8"

Religion:

Agnostic

Zodiac Sign:

Scorpio

Children:

Someday

Smoke / Drink:

No / No

Education:

In college

Occupation:

anything that ends with a paycheck
Colorado Mountain College

Glenwood Springs,Colorado

Graduated:

N/A

Major:

General Ed's for a teaching degree

Clubs:

RHA, SGA, Peak Performance, Drama

Greek:

Phi Theta Kappa

2003 to Present