No recent updates in this category.
Why not...
Cactus Skateboards hasn't earned any badges yet... have you?
General

We enjoy the shred.

Music

Hot Snakes

Drive Like Jehu

June Of 44

Rise Against

Archers Of Loaf (Best band of all time)

Pinback

Three Mile Pilot

Led Zeppelin

Heavy Vegetable

Mercy Rule

I know it's old guy music and most of the bands are no longer around,

but I'm old and live in the past... so what?!

Movies

Television

Here's some TV for you: Watch young David Gonzalez kill this ramp...

Books

Thrasher
Transworld Skateboarding
Skateboard Mag
...do these count as books???

Heroes


Geoff Rowley
Leo Romero
Andrew Reynolds
Kellen James
Nick Trapasso
Rodney Mullen
Silas Baxter-Neal
Mike Mo Capaldi
Marc Johnson
Sean Malto
Paul Rodriguez
David Gonzalez
PJ Ladd
Dennis Busenitz
Dan Drehobl
Mark Gonzales
Peter Ramondetta
Tony Tave
Chris Cole
John Cardiel
Chris Pfanner
Daewon Song
Jerry Hsu
Dustin Dollin
Tony Trujillo
Jesus... duh!

About me:
CACTUS SKATEBOARDS 1780 CENTENNIAL BLVD SPRINGFIELD, OR 97477
Phone# 541-747-4462
HOURS OF OPERATION:
SUNDAY: 12-5pm
MONDAY: 12-7pm
TUESDAY: CLOSED
WEDNESDAY: CLOSED
THURSDAY: 12-7pm
FRIDAY: 12-7pm
SATURDAY: 12-7pm
Shop TEAM:
CALEB GRANT / CHRIS FISHER / EVAN "Evtron" ZIMMER
EVAN "Hershel" MONASCO / GABRIEL CRUZ / JAMAL FOREMAN
JORDAN BRANDT / MIKE "Mexi" RAMIREZ / RALPH MEDRANO
RYAN "Nu Nu" NEWMAN / SHANE FRAZIER / SHINYA USHIRO
SPRINGFIELD PROPS... Freakin' Gabe props is more like it!
Am I the last person to see this??? The Fish is sooo freakin' GOOD!!! I almost cried watching it - good memories, good songs...:
Kyle Davis and Friends killing Ed Benedict
Video by Jamal & Friends (Zash, Ottnoy, Dirty Turtle, Franklin & others...)
Mexi Mike's missing part... enjoy.
The Fish flips a longboard
............
Who I'd like to meet:
WHO DAT?!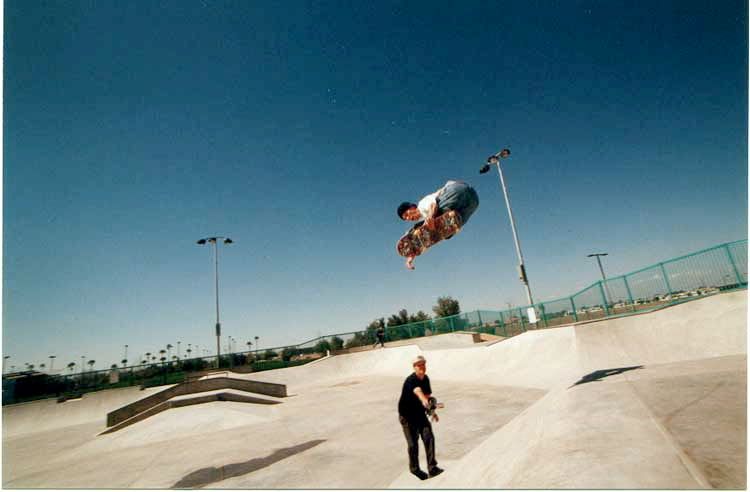 Status:

Swinger

Here for:

Friends

Hometown:

Springtucky

Orientation:

Straight

Zodiac Sign:

Capricorn

Occupation:

Skateboarder