After having a lot of issues with the official website, I decided to re-design & re-launch it. Please visit here: http://lnk.ms/0dc7P
O V F A hasn't earned any badges yet... have you?
General

click here to view african animals live:

Africam

Click here for a great place for pet supplies:

These are some of the organizations we support. The list will be added to on a regular basis so check back often.

.. .. ...... .. ..

Other Orgs I Support Include:

.. ..

Movies

Books

"Man is an animal that diddles, and there is no animal that diddles but man." Edgar Allan Poe (much to the surprise of many he was an animal lover and had a tortoise shell cat named Cattarina which he adored and even referred to in several letters and essays)

"We have enslaved the rest of the animal creation, and have treated our distant cousins in fur and feathers so badly that beyond doubt, if they were able to formulate a religion, they would depict the Devil in human form" William Ralph Inge

Heroes

My heros are the strongest, the kindest, the most non-judgmental. The ones of the highest intelligence. They are the ones that love unconditionally. They are whom I call friend. They are, The Animals! (OVFA)

"It's not enough to have a dream unless I'm willing to pursue it. It's not enough to know what's right unless I'm strong enough to do it. It's not enough to join the crowd, to be acknowledged and accepted. I must be true to my ideals, even if I'm excluded and rejected. It's not enough to learn the truth unless I also learn to live it. It's not enough to reach for love unless I care enough to give it." (author unknown)
Our Voices For Animals has 35842 friends.
Play
Play Next
Add to queue
About me:
..

Myspace Layouts - Image Hosting - Comments
OVFA is an organization for animal rights education and awareness. We believe that one of the best ways to stop cruelty is to inform others about it. To often we receive information that the public never gets to see thanks to the medias lack of attention to these issues. Here, no information is held back. If you have any questions, any advice to give, or any stories of your own. Please contact us. We would love to hear from you. We need to be the voices the animals don't have!
Please Visit The Official OVFA Website (click here)
..
..
Please visit the official OVFE page for the latest environmental news

..
Please visit and add our OVFE Myspace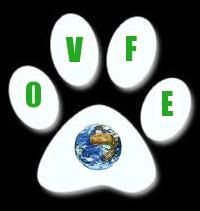 ..
..
PLEASE ADD ONE OF THE OVFA BANNERS TO YOUR PROFILE:
(link to official website)
.. Copy and paste this code anywhere on your page"
Who I'd like to meet:
.. .. .. .... .. ..
Simple Ways You Can Help:
Report all abuse.
Visit one click sites.
Boycott companies that test on animals or use them in their products.
Pass out free pamphlets (windshields, bulletin boards, ect)
Add banners and stories of animal abuse to your sites.
Read labels on all products before purchasing.
Make animals a top priority over fashion and vanity.
Help disabled humans in your community by walking there dogs and helping with other pet tasks
Volunteer at a shelter or foster a homeless animal.
Help with a shelter or rescue wish list.
Hang bird feeders but don't discriminate against the squirrels!
Teach children how to be animal lovers!
Go green!
Contact your local hs to see guidelines for helping strays and then follow through!
Get involved with the trap neuter release program.
Donate any amount you can to org's and always sign their petitions!
.. .. if you have ideas on how to help, please send them to me and i'll add them to the list!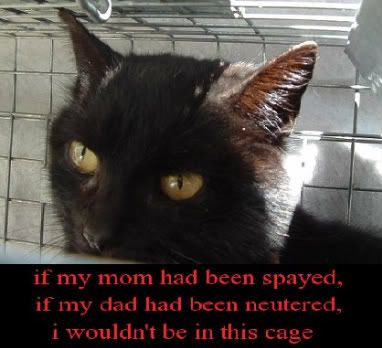 Status: Single
Here for: Networking
Ethnicity: Native American
Zodiac Sign: Gemini
Occupation: animal rights/writer/literary historian