Website

BLOOD CAR OFFICIAL SITE

Influences

Sam Fuller, Roger Corman, Bucket of Blood, Scorsese, Land Shark, Rebel Without a Cause, Kubrick, Early Peter Jackson (not that elf/wizard shit), Fear and Loathing in Las Vegas, Takashi Miike, Rashomon, The Godfather, Woody Allen, Psycho

Directors

Alex Orr
READ HIS BLOG

Awards

New Visions Award at Cinequest Film Festival

Best Feature Film at Backseat Film Festival

Audience Award at Faux Film Festival

Best Narrative Feature Film at Chicago Underground Film Festival

Best Narrative Feature Film at Atlanta Underground Film Festival

Best Narrative Feature Film at FirstGlance Film Festival Philadelphia

Best Horror/Comedy Feature Film at Atlanta Horror Festival

Runner-up for Best Narrative Feature at Asheville Film Festival

Runner-up After Dark Spirit Award at Toronto After Dark Film Festival

Festivals

Cinequest Film Festival
Sarasota Film Festival
Faux Film Festival
Backseat Film Festival
Jacksonville Film Festival
Atlanta Film Festival
Another Hole in the Head
Maryland Film Festival
Rhode Island International Film Festival
Atlanta Underground Film Festival
DeadCENTER Film Festival
European Independent Film Festival
FirstGlance Philadelphia
Dragon Con
Rome International Film Festival
Chicago Underground Film Festival
Indie Brazil
Bend Film
Sidewalk Moving Picture Festival
Evil City Film Festival in NYC
Austin Film Festival
Connecticut Film Festival
Asheville Film Festival
Toronto After Dark Film Festival
Eerie Horror Film Festival
Halloweenapalooza Horror Picture Show
Indie Memphis Film Festival
Three Rivers Film Festival
Oxford Film Festival
Macon Film Festival
Independent Film Festival of Boston
East Lansing Film Festival
Mid Valley Video Festival
Little Rock Film Festival
Skopje Film Festival
RIO FANTASTIC Film Festival
Edinburgh International Film Festival

Professional Affiliations

Fake Wood Wallpaper Films
TLA Releasing
International Sales Agent: MultiVisionnaire
About me:
OFFICIAL WEBSITE: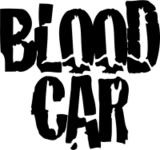 "What lifts it above most low-budget horror comedies (Troma-tized or not) is the loopy, off-kilter humor director/co-scenarist Alex Orr and collaborators bring to the table. There's something charming about the feature even at its most cheerfully tasteless" - Dennis Harvey, VARIETY

"Extremely funny!" - Jonathan Demme, Academy Award winner

"...A hilarious, well-photographed dark-comedy oddity" - Stina Chyn, FILM THREAT

"This film looks several times better than its $25,000 budget, the editing is deft and the comic timing is genius, but what it has that is most rare is a certain earnestness that makes it seem downright good-natured and charming even when its humor is over-the-top offensive." - THE METRO SAN JOSE "
Status:

Single

Zodiac Sign:

Gemini
General

Music

Blood Car's music by
BUDOS BAND
RUMP POSSE
CASSAVETES
SCOUNDREL SQUAD
Mozart
Grieg
Chopin<Rossini
Georgia State University

Atlanta,Georgia

Graduated:

N/A

Student status:

Alumni

Major:

Film

1970 to 2010