Play

Play Next

Add to queue
Play

Play Next

Add to queue

895,594 plays

Play

Play Next

Add to queue

1,351 plays

Play

Play Next

Add to queue

315 plays

Play

Play Next

Add to queue

961 plays

Play

Play Next

Add to queue

3,647 plays
Genre: Hardcore / Metal / Punk

Location NASHUA, New Hampshire, US

Profile Views: 67801

Last Login: 3/21/2011

Member Since 12/22/2005

Website 603!!

Type of Label Major

Bio

NASHUA SHOWS ASSUMES ZERO LIABILITY FOR THE ACTIONS OF OUR PATRONS...ENTER AND DANCE AT YOUR OWN RISK... ...... DOINK! ...... WASABI! ......

Members

Bands that have played Nashua Shows: 40SLS, Agnostic Front, Always & Forever, Ambush Operator, And Then There Were None, Anxious Arms, A Loss For Words, Architect, Armor For The Broken, Attitude, Bateman, Black My Heart, Bring Your Own End, Buckhunter, By Decision, Cairo, Can't Stand Losing, Cheech, Coathanger, Cold World, Colin Of Arabia, Complete Failure, Conqueror, Crime In Stereo, Cruel Hand, Cutthroat, Darkbuster, Dead Hearts, Dead Like Death, Death & Taxes, Death Before Dishonor, Death Threat, Defiant Hearts, Dreams You Die In, Drive By Bukkake, Drug Test, Energy, Far From Finished, Flesh & Blood, For The Worse, Full Blown Chaos, Guns Up!, Hammer Bros, Hang Em' High, Harder The Fight, Have Heart, Holy War, Hoods, Ignorance, In Remembrance, In Our Blood, Kingdom, Kings, Life In Your Way, Life Long Tragedy Ligeia, Listen Up!, Living Hell, Lost At Sea, Me Vs. Me, Meltdown, Mercury Switch, Meursault, Mouth Of The Architect, Necessary Roughness, Neon Hookers, Nerve Gas Tragedy, November 5th 1955, Now Soldiers, On Broken Wings, On Dogs, Our Last Night, Outbreak, Outrage, Over The Top, Palehorse, Pitfall, Playgirl, Pledge Of Resistance, Psyopus, Ramallah, Reign Supreme, Resist, Righteous Jams, Ruiner, Second Half Of The Season, Seventh Star, Sex Positions, Shere Khan, Shipwreck A.D., Shoot To Kill, Shoot Your Wounded, Shot Down Sun, Silence In Shadows, Since The Flood, Sinking Ships, Soul Control, Strength For A Reason, Subzero, Suffocate Faster, Terror, The 86'ed, The Auburn System, The Bonus Army, The Brethren, The Carrier, The Confrontation, The Effort, The Final Battle, The Finite, The If In Life, The Jonah Veil, The Mongoloids, The_Network, The Red Chord, The Thorium Saints, The World Series, The Wrongside, Therefore I Am, Think Again!, Today Is The Day, Trap Them, Up The Fury, Vanna, Verse, Voyager, With No Remorse, Word For Word, Written In Chains,

Influences

BRINGING LOCAL MUSIC AND KIDS TOGETHER ------------------------ REIGN SUPREME - "ISCARIOT" .. .. .. .. .. FAR FROM FINISHED - "ROSES & RAZORBLADES" .. .. .. .. ..

Sounds Like

GOOD STUFF
No recent updates in this category.
Why not...
Bio:
NASHUA SHOWS ASSUMES ZERO LIABILITY FOR THE ACTIONS OF OUR PATRONS...ENTER AND DANCE AT YOUR OWN RISK...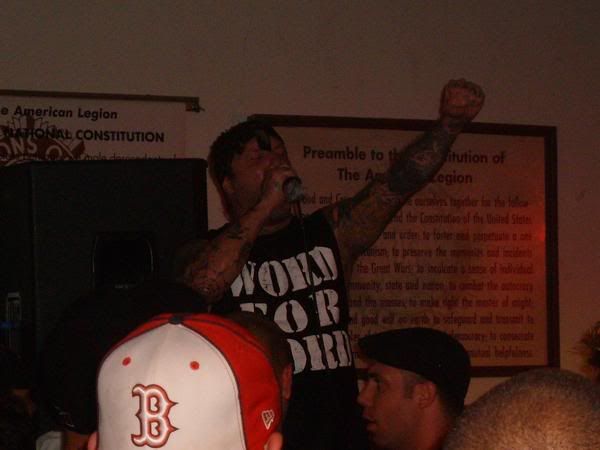 DOINK!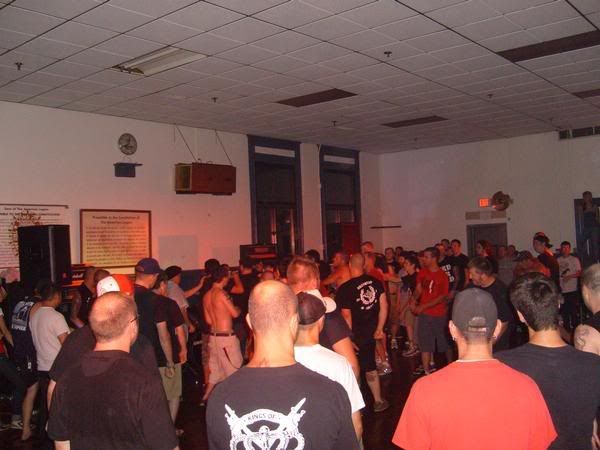 WASABI!
Member Since:
December 22, 2005
Members:
Bands that have played Nashua Shows: 40SLS, Agnostic Front, Always & Forever, Ambush Operator, And Then There Were None, Anxious Arms, A Loss For Words, Architect, Armor For The Broken, Attitude, Bateman, Black My Heart, Bring Your Own End, Buckhunter, By Decision, Cairo, Can't Stand Losing, Cheech, Coathanger, Cold World, Colin Of Arabia, Complete Failure, Conqueror, Crime In Stereo, Cruel Hand, Cutthroat, Darkbuster, Dead Hearts, Dead Like Death, Death & Taxes, Death Before Dishonor, Death Threat, Defiant Hearts, Dreams You Die In, Drive By Bukkake, Drug Test, Energy, Far From Finished, Flesh & Blood, For The Worse, Full Blown Chaos, Guns Up!, Hammer Bros, Hang Em' High, Harder The Fight, Have Heart, Holy War, Hoods, Ignorance, In Remembrance, In Our Blood, Kingdom, Kings, Life In Your Way, Life Long Tragedy Ligeia, Listen Up!, Living Hell, Lost At Sea, Me Vs. Me, Meltdown, Mercury Switch, Meursault, Mouth Of The Architect, Necessary Roughness, Neon Hookers, Nerve Gas Tragedy, November 5th 1955, Now Soldiers, On Broken Wings, On Dogs, Our Last Night, Outbreak, Outrage, Over The Top, Palehorse, Pitfall, Playgirl, Pledge Of Resistance, Psyopus, Ramallah, Reign Supreme, Resist, Righteous Jams, Ruiner, Second Half Of The Season, Seventh Star, Sex Positions, Shere Khan, Shipwreck A.D., Shoot To Kill, Shoot Your Wounded, Shot Down Sun, Silence In Shadows, Since The Flood, Sinking Ships, Soul Control, Strength For A Reason, Subzero, Suffocate Faster, Terror, The 86'ed, The Auburn System, The Bonus Army, The Brethren, The Carrier, The Confrontation, The Effort, The Final Battle, The Finite, The If In Life, The Jonah Veil, The Mongoloids, The_Network, The Red Chord, The Thorium Saints, The World Series, The Wrongside, Therefore I Am, Think Again!, Today Is The Day, Trap Them, Up The Fury, Vanna, Verse, Voyager, With No Remorse, Word For Word, Written In Chains,
Influences:
BRINGING LOCAL MUSIC AND KIDS TOGETHER ------------------------ REIGN SUPREME - "ISCARIOT" FAR FROM FINISHED - "ROSES & RAZORBLADES"
Sounds Like:
GOOD STUFF