No recent updates in this category.
Why not...
AURA JIN hasn't earned any badges yet... have you?
General

digging records,PS2(NINJA FIGHTING GAMES),eating,defacating,and sleeping

Music

classic Hip Hop from LATE 70's-GOLDEN 90's

,

Grand Master Flash & the Furious 5

,

Cold Crush

,

Afrika Bambatta & the Almighty Zulu Nation

,

Grand Master wizard Theodore

,

Curtis Blowe

,

Grand Master Cool Herc

,

---------------------------------- R&B

,

Erykah Badu

,

Jill Scott

,

Amel Larrieux(Groove Theory)Nikka Acosta

,

Mary J Blige

,

The Supremes

,

Ben E. King

,

Stevie Wonder

,

The Marvelles

,

Aretha Franklin

,

Issac Heyes

,

Marvin Gaye

,

5 Stairsteps

,

Sly & The Family Stone

,

Al Green

, Nina Simone

,

Otis Redding

,

Sylvia Striplin

,

Bobbi Humphrey

,

Herbie Hancock

,

Funk INC.

, James "Godfather of Soul" Brown

,

Roy Ayers Ubiquity

,

Ron Carter

,

The Blackbirds

,

Donald Byrd

,

Freddie Hubbar.................................. Alternative/indie rock/ELECTROnica

,

Gnarles Barkley

,

Tori Amos

,

Grand Daddy

,

The Killers

,

RadioHead

,

Julliet and the LicksThe

,

Bloc Party

,

Oasis

,

Letigre

,

Fiona Apple

,

Beck

,

Gorillaz

,

Unicorns

, Peachez

, Ladytron

Telepopmusik,

Funky Lowlifes

,

Blu States

,

Cat Power,

The Rapture

,

Black Jack Johnson

,

ect............... TRIP Hop(Portishead

,

Massive Attack

, Bjork

, ZERO7, Tricky, DJ Shadow , DJ Krush, DJ Cam, Esthero, DJ Signify, Bonobo, Ninja Tunes, ect..., )---------------------NuJazz/Downtempo(Thievery Corporation, SweetBack, Jazzanova, Wagon Christ/Plug, obO, Nightmare on Wax, Propellerheads, DJ Vadim, Double Dee & Steinski, The Dining Rooms, Amon Tobin/Cujo, Q-bert, Z Trip, Cold Cut, DJ Food, Herbalizer, Kruder & Dorfmeister, Moloko, Q-Burns Abstract Message, DJ Spooky, FAT JON The Ample Soul physician ect...)----------------------classic rock(Pink Floyd, The Doors, Janis Joplin, Jimmy Hendrix, Beetles, ect...)--------------------Classic Jazz(Miles Davis, Count Basse, John Coltrane, Ella Fitzgerald, Billie Holiday, Chet Baker, Theloniuos Monk, Grover Washington, Herbie Hancock, ect...)--------------------------80's music(Depeche Mode, Pet Shop Boys, Tears for Fears, Yaz, Frankie Goes to Hollywood, Grace Jones, David Bowie, Queen, Duran Duran, The Police, Stevie Nicks, Lisa Lisa & The Cult Jam, Prince, L'Trimm, Eurythmics, Genesis(Phil Collins), Sade(ect...)---------------------- Drum & Bass(LTJ Bukem & MC Conrad Thanks 4 singing my Rec.., Goldie Thankx singing my KRS-ONE&Goldie REC..., Roni Size/Reprazent, Metal Headz, A Guy called Gerald, Adam F.Photek, Lemon D, Aphrodite, Ed Rush, Groove Rider, DJ Krust, Peshay, PFM, ________________________________ Underground Classic Hip Hop to new Madlib, Madvillian , Declaim aka Dudley Perkins, the whole Stones Throw Label, Loot Pack, Def Jux Crew, Beat Junkies crew!!!DJ WHAT! & Jr. P, Channel Rock, Big ups to them!!!, Phoenix Orion, KRS-ONE, BDP, X-Clan, Public Enemy, FUGEES, Poor Rightouse Teachers, Main Source(LRG Professor), KMD, MF DOOM, DangerDoom, Mos Def, Talib Kwali, De La Soul, Jungle Bros, Black Sheep, Pharcyde, Heiroglyphics, King T, Alkoholics, Handsome Boy modeling school (which I'll be Graduating from soon) THERE ARE TOO MANY BRILLIANT ARTISTS TO MENTION!!!!!________________________________________________________________________________________________________________________________ LOCALS: Bargain DJ collective crew-Standing 8, RexDart- DJ Stressa- DJ Ocean- Johnny Rox- DJ Ernan- Edgar Reyes McKenzie- Bet from Nomadics- Magnificent Mic Molesters- Poly Hylo- DJ Presto- DJ 5 (Sang Dang Nalang)- Puggz- 8 BITS Eric(Myth) U-SAY- DJ SHOE- .'s- John Doe- HipHopcite- 5'8'' @ KUNV- Chris Garcia (France)- Robert Olaysic (I spelled it wrong)- Frank Richards- S. Boogie MAD respect to my brotha!!!- Kool DJ EQ @ Industry- Johnny Fever (Cess)- Flizm Flozm crew- Ryan Pardy- Wes formerly of Silver State- OB 1- Gabe- Frenchie- Carlos Sanchez- Keith Evan- DJ Essex (Royce)- Romeo- DJ Supra- Anyone else I forgot I apologize just email me on Myspace.com under DJ Aurajin or DJAURAJIN@HOTMAIL.COM and will be added PEACE!!!!

Movies

RUN LOLA RUN

,

BEST IN SHOW

,

KUNG FU FLIX

,

FIVE DEADLEY VENOMS

,

NINJA SCROLL

,

DANCER IN THE DARK

,

HERO

,

HOUSE OF FLYING DAGGERS

,

28 DAYS

,

THE LAST SAMURAI

,

SIN CITY

,

CONSTANTINE (FUCK YA'LL I LIKE IT!)

,

KUNG FU HUSTLE

,

LATTER DAYS

,

RAY

,

SHAWN OF THE DEAD

,

HALF BAKED(FULLY BAKED EDITION)

,

KIDS

,

WILD STYLE

,

BEAT STREET

,

ONMIYOJI

,

SCRATCH

,

PORTISHEAD(LIVE)

,

SHOGUN ASSASSIN

,

WAITING

,

DJ'S SHADOW & CUT CHEMIST'S FREEZE

,

STAY TUNED FOR MORE BEEYOTCH!!!!!

Television

Books

BEHOLD A PALE HORSE BY WILLIAM COOPER MAY HE R.I.P.

Heroes

The Granada Family,Uncanny X-Men,Xandir from Drawn together.

Which X-Man Are You?

You are Colossus! Being a person of high standards, you treat your friends fairly, and stand for what's right. You may also find love for the arts and appreciation for culture, but at the same time may not be the best romantic. Regardless of any faults, your friends know you as strong-willed, and committed to justice. Cyclops will treat you well, but watch out for Gambit, who is often motivated by self-interest.

Take this

quiz

!

Quizilla | Join | Make A Quiz | More Quizzes | Grab Code
Play

Play Next

Add to queue
About me:
..
Iceberg Slick The Las Vegas Hustler of Culture!!!
Date: 31 Mar 2007, 05:51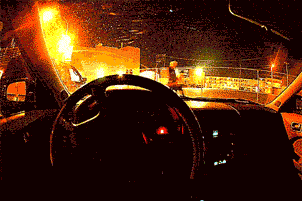 Fantastic Damage
Every Wednesday @ 10 PM
Hosted by members of The Bargain DJ Collective:
DJ Aurajin
Standing 8
8-Bits


The Beauty Bar (http://www.beautybar.com)
517 Freemont St.
Las Vegas, NV. 89101
(702) 598-1965

With the rapid growth of our city, the lines are being quickly drawn between the people who take Las Vegas for what its worth on the surface and the people who dig deeper and refuse to accept this town and its community at face value. To those who are still in pursuit, were speaking to you

Every Wednesday, three members of The Bargain DJ Collective converge on Downtown Las Vegas to invite you, the resident on a relentless search, to join us at the Beauty Bar for Fantastic Damage.

As late night veterans, The Bargain DJ Collective has been instrumental in some of the most influential parties in our citys recent past (Champagnes Caf, REDEYE, Godspeed, Branded, Rawkers, Simons, The Mess Around, The Get Back, Vivid, etc). We now return with our newest incarnation to invite you and yours out for a night of our signature sound on the dance floor.

Fantastic Damage takes place every Wednesday night (10 PM) at the Beauty Bar in fabulous Downtown Las Vegas. As our name implies, we offer you one of the citys most financially attractive evenings with NO COVER and nightly drink specials. Our generous hearts are only outshined by our vast collection of sounds and skill. As theFantastic Damage residents (8-Bits, Aurajin and Standing 8) we pride ourselves on our tenacity to seek out and fill our crates (and ultimately your head) with quality. Fantastic Damage is not limiting like most specific clubs or nights and adheres to only three rules: ALL GENRES, ALL VINYL, ALL NIGHT.

So come out and join us as we break up the monotony of your week by creating the correct vibe for you to cut loose and hang out with your friends at one of the citys favorite spots with the citys favorite collective of audiophiles. ..

MySpace
http://viewmorepics.myspace.com/index.cfm?fuseacti...

MySpace
http://viewmorepics.myspace.com/index.cfm?fuseacti...


Who I'd like to meet: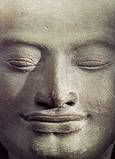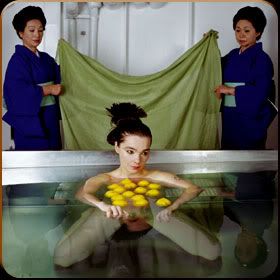 I've met: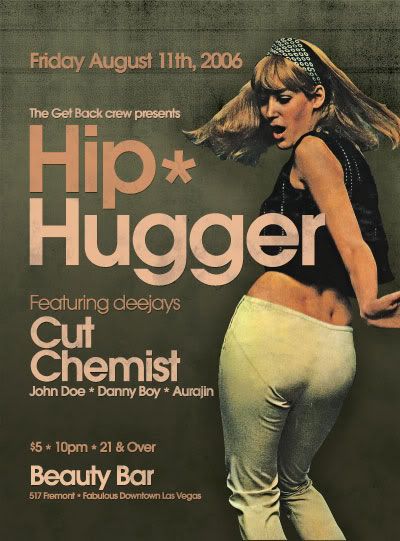 OPENED 4: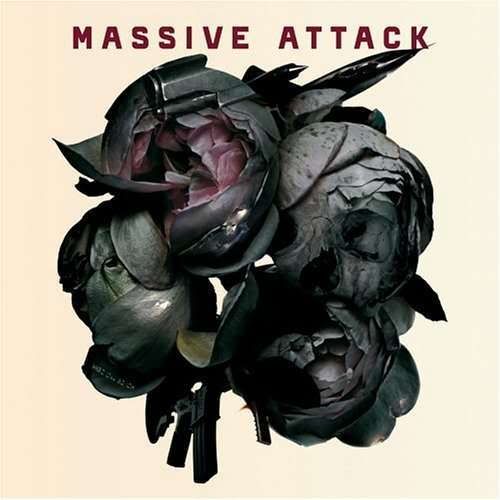 Status:

Single

Here for:

Networking, Serious Relationships, Friends

Hometown:

LOS WAGES

Height:

5' 9"

Ethnicity:

Pacific Islander

Zodiac Sign:

Gemini

Drink:

Yes

Occupation:

PRIVATE LOUNGE DJ & BEAT MAKER
BACTERIA BEATS

LAS VEGAS, NV US

Private Lounge DJ

SINCE 1994
LYRACIST,DJ,PRODUCTION ASSISTANT

manufacture beats