No recent updates in this category.
Why not...
jessica bosch hasn't earned any badges yet... have you?
General

Check out my fox hiding in the daisy's page so you can get a clearer feel of my sensibilities.....but my loves are..Fashion History, Costume History, Film Noir,Political activists groups and their styles

,

, New Wave Cinema, bollywood films,Film, Film, Film 20-30's 50-70-s 80's underground, belle epoque, global, minimalism, robin hood, ethnic, earthy, color clash, glamour years, mods, beats, teddies, rockabilly, the daisy age, suits, mad max, pirates, villains, wallstreet 80's..prairie,PULP comics, victorian, Burlesque,isabella duncan, lili st cyr, Vera Fokina, cleopatra, anna pavlova, clara bow, jacques ducet, Poiret <3 <3 <3 <3 <3 Theater, Opera, Dancing, Trees, Leaves, Water, Air, the sun..

Photography by Pat Kurs...fascinating woman

www.patkurs.com

Deborah Turbeville

Mel Roberts *boys

Music

guy bourdin is music..... i fancy all music: classical

,

Piano

,

Harpsichord

,

Violin

,

Flutes

,

Viola

,

Drums

,

bells

,

tambourines

,

synths

,

natural noise and sounds

,

Opera

,

all types of Jazz except for cool jazz no cool..

,

Bluegrass

,

Rag Time Gas Light tunes

,

beat

,

electro

,

r&b

,

funk

,

soul

,

down tempo

,

trip hop

,

hip hop

,

reggae/dub

,

dancehall

,

bollywood

,

afro beat

,

cuban afro beats

,

vintage hip hop 80's

,

some drum and bass influences

,

experimental

,

oldies

,

dowop

,

underground girl bands

,

dean martin

,

frank sinatra

,

tony benett

,

you get the drift.. New Wave

,

80's

,

swing

,

brit pop

,

indie

,

self produced

,

oldies cowboy stuff

,

hippie 60-70's ..i can go on

, believe me. Just ask me and talk to me about music. Music is my second love to love and fashion! <3 <3 <3 <3

Movies

Television

G.Bourdin

Books

FASHION MAGAZINES: I-D, WALLPAPER, TEN Magazine, British Vogue, British Elle, Italian Vogue, NYLON, JALOUSE, POP, DUTCH, CLEAR, BLACKBOOK, LUOMO Vogue, W, Art Dossier, V magazine, Vintage Magazines, Teen Vogue, JAPAN VOGUE, DETAILS, DAZED and CONFUSED, FLAUNT, BON Magazine, PHOTO, INTERVIEW, ART NEXUS. Art News. The Fashion Book, Cream, Fashion History Books, The Biggest Book of Costume, Artists and Prostitutes, Terry World, Photo Book, Illustration books by georges barbier.

Heroes

Guy Bourdin, Cecil Biton, David Lachapelle, Louise Dahl Wolfe, Horvat, Vivienne WESTWOOD, CLOAK, Karl Lagerfeld, Hedi Slimane, Magnum, Marc Jacobs, claude cahun, jacques henri lartigue, (look at my personal profile for more) Coco Chanel, Yves St Laurent, JPG, Christian Dior, John Galliano, Alexander McQueen, Yoko Devereaux, Stephen Klein, terry Richardson, Sarah Moon, Alfred Hitchcock, Cindy Sherman, Clara Bow, elen von unwerth, lamseweerde, Agatha Katzensprung ,lillian bassman, Paul Graves.
Play

Play Next

Add to queue

Play

Play Next

Add to queue

Play

Play Next

Add to queue

Play

Play Next

Add to queue

Play

Play Next

Add to queue
About me:
I am a freelance wardrobe Stylist My Agency is Ford,
Fordartists.com
Mayhem #97030
We are shaped and fashioned by what we love.goethe <3 <3 I dress for the image. Not for myself, not for the public, not for fashion, not for men. marlene dietrich <3 <3 "dress in character and the dramatic flair you seek in style will flow indiscreetly through your personality" JB <3 P.S Start from your shoes up!
Clients: People Magazine, Metro POP MTV Music Awards, Sunglass Hut, Carnival Cruise Lines, Highlights Magazine Noise Surface Zink and more.

If you wish to view Jessica Bosch's resume, please contact any of the before mentioned contacts. Thank You! ..

I edited my profile with

Thomas Myspace Editor V3.6

!
Who I'd like to meet:
ilovejeremyscott! Film Directors, Producers, photographers, Musicians, Vintage Dealers,Designers, Creators, Crafters, jewelry makers, costumers, historians,Manufacturers, Artists, Textile designers, shoe makers, make up artists, hair dressers, models, travellers, stylists, lovers of all of the above..guys and dolls anyones who's endeavors are supremed by highest achievements..oh..and anyone who is and loves Wes Anderson, David Lynch, Spike Lee, Stanley Kubrick, John Waters, Jim Jarmusch, Sofia Coppola, Quentin Tarantino,and Alfred Hitchcock...i wanna style/costume for their films! I would love to assist and meet, Costumers: Milena Caronero for many movies especially clock work orange, Steve Zissou, and marie antoinette by sofia coppola, Michael Kaplan, Patricia field, Nancy Steiner, Arianne Phillips, Karen Patch for Rushmore and The Royal tennenbaums, Nina Proctor for Sin City and now GRINDHOUSE!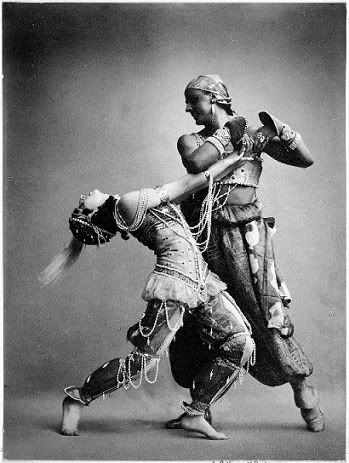 vera fokina (scheherazade)
Status:

Single

Here for:

Networking, Friends

Zodiac Sign:

Libra

Children:

Someday

Occupation:

Fashion Mistress >;)
Jessica Bosch

Miami, Fl US

Slave and Slut to fashion <3 <3

Always and Forever

Jessica Bosch

Los Angeles, CA US

Slave and Slut to fashion <3 <3

Always and Forever

Always and Forever

Beautiful Decay Magazine

Los Angeles, CA US

Fashion Editor

NYLON

NY, NY US

Fashion Street Reportaahhh

MAP Magazine

Miami, FL US

Fashion Director

NOW