Status:

Married

Here for:

Friends

Hometown:

Buenos Aires

Body type:

Slim / Slender

Ethnicity:

Latino / Hispanic

Zodiac Sign:

Cancer

Children:

Proud parent

Occupation:

Actor
About me:
Leonardo Sbaraglia was born in Buenos Aires. His mother, Roxana Randon, is a local actress and theater coach. He started his acting career at the age of 16 in the film La Noche de los lápices (Night of the Pencils), a political documentary drama directed by Héctor Olivera. In 1987, he gained popularity among Argentine youth for his role in the TV series Clave de sol. In the following years, he starred in TV and film productions as well as in the theater (e.g., in La Soledad de los Campos de Algodon, Closer). In 1993, he worked for the first time together with Argentine director Marcelo Piñeyro in Tango feroz: la leyenda de Tanguito. They came together again for Caballos salvajes (1995), for which Leonardo Sbaraglia earned the Jury Prize for Best Acting at the Huelva Latin American Film Festival, and later for Cenizas del paraíso (1997) and an acclaimed performance in Plata quemada (2000). More recently, Sbaraglia has worked both in Spain, where he has spent most of the time, and in Argentina.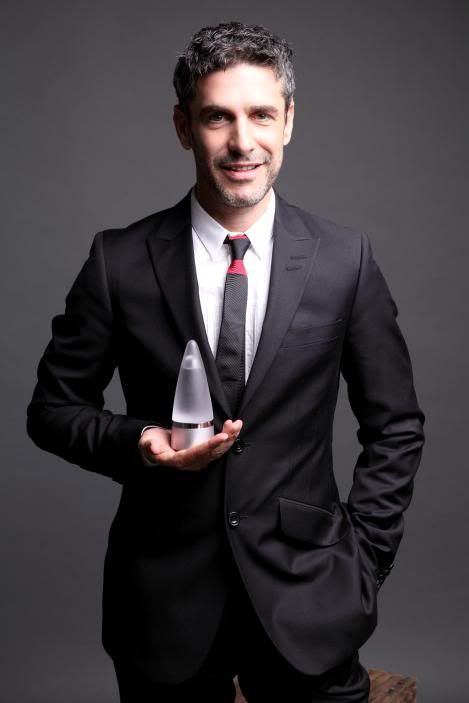 Rochas Man, launched in 1999, is benefiting from a new advertising campaign featuring Argentinian actor Leonardo Sbaraglia.
Who I'd like to meet:
Leo Sbaraglia fan site has 17044 friends.
Play

Play Next

Add to queue

Play

Play Next

Add to queue

Play

Play Next

Add to queue

Play

Play Next

Add to queue
General

THIS PROFILE HAS BEEN SET UP BY LEO SBARAGLIA'S FANS, YOU WON'T BE ABLE TO CONTACT THE ARTIST ON THIS PAGE. ESTE PERFIL FUE CREADO POR FANS DE LEO SBARAGLIA, DESDE ESTA PAGINA NO PODRAS CONTACTAR AL ARTISTA

Music

Movies

2012 - COMING SOON

EN CARTELERA

Sin retorno (2010) El corredor nocturno (2009) Las viudas de los jueves (2009) Diario de una ninfómana (2008) Dare to love me (2008) Santos (2007) Concursante (2007) El rey de la montaña (2007) De bares (2006) Estrenando sueños (2005) La mitad negada (2005) Salvador (2005) Oculto (2005) La puta y la ballena (2004) Cleopatra (2003) Carmen (2003) Utopía (2003) Deseo (2002) Nowhere (2002) En la ciudad sin límites (2002) Intacto (2001) Plata quemada (2000) Vendado y frío (1998) Cenizas del paraíso (1997) Besos en la frente (1996) Carlos Monzón, el segundo juicio (1996) Caballos salvajes (1995) No te mueras sin decirme adónde vas (1995) Fotos del alma (1995) Fuego gris (1994) Tango feroz: la leyenda de Tanguito (1993) La noche de los lápices (1986)

Television

"EN TERAPIA" estreno 14 de Mayo 2012 por la TV Pública 22.30hs

Televisión por la Inclusión - Orden Natural (2011)

Lo que el tiempo nos dejó (2010) Impostores (2009) Epitafios (2009) La conspiración (2009) Al filo de la ley (2005) Tiempo final (2000) Bajamar, la costa del silencio (1998) Casablanca (1998) El garante (1997) De poeta y de loco (1996) Cartas de amor en cassette (1993) Alta comedia (1991) El gordo y el flaco (1991) Atreverse (1990) Clave de Sol (1987)

Books

"Estoy empezando a leer en este momento "After dark" de Murakami. Llevo leído un cuarto de libro y me encanta; nunca había leído nada de él. Me gusta mucho Elías Canetti; hay un libro de él que es una trilogía de la cual leí dos hasta ahora, que es "La lengua absuelta (o la lengua salvada)" y "La antorcha al oído". También acabo de leer un libro de Patricia Highsmith, "La celda de cristal", y lo he leído en función de la peli "Sin retorno" porque es una experiencia carcelaria, una novela maravillosa de la cual se ha hecho una película. Y también está "Falconer", una novela sobre la cárcel del autor americano de los años 50 John Cheever."

Heroes