No recent updates in this category.
Why not...
Gina Z hasn't earned any badges yet... have you?
Play

Play Next

Add to queue
About me:
I'm Gina and I'm a student at BCC. It's really boring,but I can deal. My life is crazy, but it's so much fun. I live my life to the fullest and I take every chance that comes my way. I don't want to let life pass me by. I tend to say "fabulous,""...mad crazy," "very nice,"and "seriously..." a lot. Oh in case you were wondering, my friends call me Bubbles and/or Donna. Not sure the reasoning behind most of my nicknames but it's all good. I've got too many now that I'm starting to lose count. I will talk to anybody and love hanging out with my friends. I love trying new things...as long as it doesn't involve spiders, which I hate more than anything in this world. I don't like being in the middle of drama. I don't drink or smoke. It's not my thing. I'm very laid back and relaxed. I'm a really outgoing person and I'm easy to get to know,oh and yes, I have a strange fetish for the song "put the lime in the coconut!" That song is straight up amazing. If you know me, you'd know that I'm really into music and movies and I just thrive off of it because I think music and movies are just completely amazing. I have always had such a strong interest in pop culture in general too. I'm also completely obsessed with American idol. I take my American Idol very seriously, thankyouverymuch. Same thing goes for Twilight. I'm a fun person who loves life and just loves to have a good time and take in everything that life has to offer. I scored a
89%
on the "How much of MYSPACE ADDICT are you?" Quizie!
What about you?..
....This profile was edited with
Thomas' myspace editor
| | |
| --- | --- |
| G | Gentle |
| I | Inspirational |
| N | Normal |
| A | Amorous |
Name Acronym Generator
From
Go-Quiz.com
Who I'd like to meet:
Mikalah Gordon [again]. The Spice Girls [Seriously. That would be beyond awesome]. Gwen Stefani, the harajuku girls,and no doubt. Jake Gyllenhaal [my favorite actor of all time]. Emmy Rossum [My favorite actress of all time].Orlando Bloom [My second favorite actor]. Keira Knightley [My second favorite actress]. Hayden Panettiere [again] David Beckham and Cristiano Ronaldo [what can I say, I have a thing for hot soccer players]. Robert Pattinson. I love that man. He's amazing like whoa. All of O-Town [They were my childhood. Seriously.]. Jude Law. George Clooney. Brad Pitt and Angelina Jolie. The Beatles. James Dean. Elvis Presley. Brooke White [again]. Tyler Hilton [again].The Jonas Brothers [again]. Black Eyed Peas and the Pussycat Dolls [Some of my favorite bands]. Dane Cook [the funniest comedian ever]. Chad Michael Murray. Alexa Vega [again]. Wai Lana [The yoga lady who always seems to be on tv every morning before normal people wake up. Who wouldn't want to meet her?]. The cast from my favorite shows and movies. The cast of Twilight. Edward Cullen, or someone like him. And you.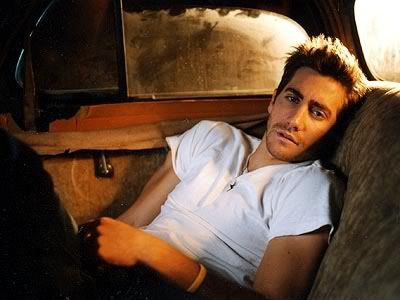 Your song is "Hollaback girl."
what gwen stefani song are you???
brought to you by Quizilla
Status:

Single

Here for:

Friends

Orientation:

Straight

Body type:

5' 8" / Slim / Slender

Ethnicity:

White / Caucasian

Zodiac Sign:

Virgo

Children:

Undecided

Smoke / Drink:

No / No

Education:

In college
Brookdale Community College

Lincroft, NJ

Graduated:

N/A

2007 to 2009

Colts Neck High School

Colts Neck, NEW JERSEY

Graduated:

2007

Student status:

Alumni

2004 to 2007