Hannah Tomina hasn't earned any badges yet... have you?
General

Music

What is Shaken Baby Syndrome? Shaken baby syndrome is a type of inflicted traumatic brain injury that happens when a baby is violently shaken. A baby has weak neck muscles and a large, heavy head. Shaking makes the fragile brain bounce back and forth inside the skull and causes bruising,

swelling

,

and bleeding

,

which can lead to permanent

, severe brain damage or death. The characteristic injuries of shaken baby syndrome are subdural hemorrhages (bleeding in the brain),

retinal hemorrhages (bleeding in the retina)

,

damage to the spinal cord and neck

, and fractures of the ribs and bones. These injuries may not be immediately noticeable. Symptoms of shaken baby syndrome include extreme irritability,

lethargy

,

poor feeding

,

breathing problems

,

convulsions

,

vomiting

,

and pale or bluish skin. Shaken baby injuries usually occur in children younger than 2 years old

, but may be seen in children up to the age of 5.

Is there any treatment? Emergency treatment for a baby who has been shaken usually includes life-sustaining measures such as respiratory support and surgery to stop internal bleeding and bleeding in the brain. Doctors may use brain scans,

such as MRI and CT

, to make a more definite diagnosis.

What is the prognosis? In comparison with accidental traumatic brain injury in infants, shaken baby injuries have a much worse prognosis. Damage to the retina of the eye can cause blindness. The majority of infants who survive severe shaking will have some form of neurological or mental disability,

such as cerebral palsy or mental retardation

, which may not be fully apparent before 6 years of age. Children with shaken baby syndrome may require lifelong medical care.

What research is being done? The National Institute of Neurological Disorders and Stroke (NINDS),

and other institutes of the National Institutes of Health (NIH)

, conduct research related to shaken baby syndrome in laboratories at the NIH and also support additional research through grants to major medical institutions across the country. Much of this research focuses on finding better ways to treat and heal medical conditions such as shaken baby syndrome. For this and more information please go to

http://www.ninds.nih.gov/disorders/shakenbaby/shakenbaby.htm

Movies

Child Abuse - The Hidden Bruises

Often the severe emotional damage to abused children does not surface until adolescence or even later, when many abused children become abusing parents. An adult who was abused as a child often has trouble establishing lasting and stable personal relationships. These men and women may have trouble with physical closeness,

touching

,

intimacy

,

and trust as adults. They are also at higher risk for anxiety

,

depression

,

substance abuse

,

medical illness

, and problems at school or work.

Early identification and treatment is important to minimize the long-term consequences of abuse. Qualified mental health professionals should conduct a comprehensive evaluation and provide treatment for children who have been abused. Through treatment, the abused child begins to regain a sense of self-confidence and trust. The family can also be helped to learn new ways of support and communicating with one another. Parents may also benefit from support, parent training and anger management. For this and more information please go to

http://aacap.org/page.ww?name=Child+Abuse+-+The+Hidden+Bruises&section=Facts+for+Families

Television

Child Sexual Abuse

Child sexual abuse has been reported up to 80,

000 times a year

,

but the number of unreported instances is far greater

,

because the children are afraid to tell anyone what has happened

,

and the legal procedure for validating an episode is difficult. The problem should be identified

,

the abuse stopped

, and the child should receive professional help. The long-term emotional and psychological damage of sexual abuse can be devastating to the child. Child sexual abuse can take place within the family,

by a parent

,

step-parent

,

sibling or other relative; or outside the home

,

for example

,

by a friend

,

neighbor

,

child care person

,

teacher

,

or stranger. When sexual abuse has occurred

,

a child can develop a variety of distressing feelings

, thoughts and behaviors. No child is psychologically prepared to cope with repeated sexual stimulation. Even a two or three year old,

who cannot know the sexual activity is wrong

, will develop problems resulting from the inability to cope with the overstimulation. The child of five or older who knows and cares for the abuser becomes trapped between affection or loyalty for the person, and the sense that the sexual activities are terribly wrong. If the child tries to break away from the sexual relationship, the abuser may threaten the child with violence or loss of love. When sexual abuse occurs within the family,

the child may fear the anger

,

jealousy or shame of other family members

, or be afraid the family will break up if the secret is told. A child who is the victim of prolonged sexual abuse usually develops low self-esteem, a feeling of worthlessness and an abnormal or distorted view of sex. The child may become withdrawn and mistrustful of adults, and can become suicidal. Some children who have been sexually abused have difficulty relating to others except on sexual terms. Some sexually abused children become child abusers or prostitutes, or have other serious problems when they reach adulthood. Often there are no obvious external signs of child sexual abuse. Some signs can only be detected on physical exam by a physician. Sexually abused children may also develop the following: •unusual interest in or avoidance of all things of a sexual nature •sleep problems or nightmares •depression or withdrawal from friends or family •seductiveness •statements that their bodies are dirty or damaged, or fear that there is something wrong with them in the genital area •refusal to go to school •delinquency/conduct problems •secretiveness •aspects of sexual molestation in drawings,

games

,

fantasies •unusual aggressiveness

,

or •suicidal behavior Child sexual abusers can make the child extremely fearful of telling

,

and only when a special effort has helped the child to feel safe

,

can the child talk freely. If a child says that he or she has been molested

, parents should try to remain calm and reassure the child that what happened was not their fault. Parents should seek a medical examination and psychiatric consultation. Parents can prevent or lessen the chance of sexual abuse by: •Telling children that if someone tries to touch your body and do things that make you feel funny, say NO to that person and tell me right away •Teaching children that respect does not mean blind obedience to adults and to authority,

for example

,

don't tell children to

, Always do everything the teacher or baby-sitter tells you to do •Encouraging professional prevention programs in the local school system Sexually abused children and their families need immediate professional evaluation and treatment. Child and adolescent psychiatrists can help abused children regain a sense of self-esteem,

cope with feelings of guilt about the abuse

, and begin the process of overcoming the trauma. Such treatment can help reduce the risk that the child will develop serious problems as an adult. For this and more information please go to

http://aacap.org/cs/root/facts_for_families/child_sexual_abuse

Heroes
Play

Play Next

Add to queue

Play

Play Next

Add to queue

Play

Play Next

Add to queue
About me:
Is this what you imagine when you think about Children and families?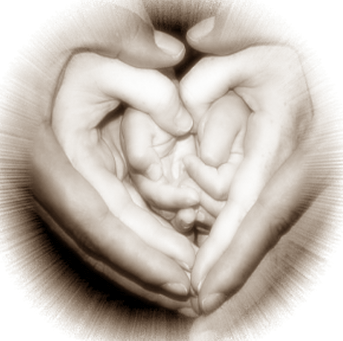 BadAss Myspace Layouts, Codes, Graphics, Backgrounds
..nk">
..
MySpace Graphics at KewlGraphics.com
...Does this cross your mind?
Stand up for what is right...help spread the word and put an end to child abuse and neglect!!!!!
Who I'd like to meet:
What is child abuse and neglect? Oregon law defines physical abuse as an injury to a child that is not accidental. Most parents do not intend to hurt their children, but abuse is defined by the effect on the child, not the motivation of the parents. Physical abuse includes: Bruises or cuts Head injuries Poisoning Fractures, sprains Burns or scalds Internal injuries Electrical shocks Death Drug affected babies Many women do not realize the dangers drug use or addiction can present to children during pregnancy. These dangers can result in a lifetime of problems for children. Any alcohol or drug use by a pregnant woman means a child has been "drug-exposed" during the pregnancy. When drug use creates problems that are apparent at the birth or during the first weeks of a child's life, the baby is considered "drug-effected". Alcohol and drug use during pregnancy is never a good idea. Problems caused by alcohol and drug use may not be apparent at birth but can show up later. They can include a range of issues from major physical problems to mental or behavioral problems that emerge as late as the child's entry into school. Many drugs cause low birth weight and small body size, withdrawal symptoms and increased risk of Sudden Infant Death Syndrome (SIDS). Methamphetamine is the most prevalent and dangerous drug related to child abuse and neglect. Other commonly abused drugs include alcohol, cocaine, marijuana, heroin and other narcotics, and prescription drugs Shaken baby syndrome Shaken Baby Syndrome describes a head injury caused by holding a child by the arms or trunk and shaking the child severely and repeatedly. Many parents do not understand that shaking can cause severe brain injury, blindness or even death. The most common injuries are blood clots around the brain, hemorrhages of the retina, fractures in the growing portion of the bone, injury to the brain, bruises on the extremities, or bruising and injury of the chest. Sexual abuse and child exploitation Child sexual abuse occurs when a person uses or attempts to use a child for their own sexual gratification. This includes incest, rape, sodomy, sexual penetration, fondling, voyeurism and sexual harassment. Persons who sexually abuse children rely on many methods to force children to keep quiet. They may be subtle, telling the child they are doing it for their own good or promising them favors or gifts. Or they may be more blatant, such as a father warning his daughter that if she tells anyone, the family will be broken up and everyone will blame her. The abuser may convince the child they are equal partners, that they have special affection for the child and will be blamed if disclosure is made. Many abusers use threats, telling the child pets will be hurt, that siblings will be targeted, or even the child himself will be killed if he/she tells. Children need adults to provide their basic needs: food, a place to live, clothing, access to family and loved ones. Abusers deliberately emphasize that dependency to make children submit to them. Sexual abuse of teens Oregon law does not make all sexual activity of a teen under the age of 18 illegal. The law includes defenses in some circumstances if the actor is less than three years older than the victim. Law enforcement and district attorneys will need to analyze each situation on a case-by-case basis. For teens, evidence of sexual activity may be a potential indicator of sexual abuse. Consenting sexual relationships imply that both partners have the ability and capacity to make an informed choice without fear of harm or pressure. However, many teens do not have a clear understanding of the difference between consensual and abusive relationships. The following factors should be considered in determining whether a relationship may be abusive: Force is used Impaired mental and/or emotional capacity Drug or alcohol involvement Manipulation, intimidation, implied threats or other forms of coercion. Distinct power differential or a significant age difference Sexual exploitation is using children in a sexually explicit way for personal gain; for example, to make money, to obtain food stamps or drugs, or to gain status. It also includes using children in prostitution and using children to create pornography. Neglect Neglect is the most common form of abuse seen and may have long-term effects. Neglect is failing to provide adequate food, clothing, shelter, supervision or medical care. Parents must provide adequate supervision, care, guidance and protection to keep children from physical or mental harm. Parents must also provide appropriate treatment for children's problems. Children will have minor injuries during childhood. When accidental injuries are frequent, they may be the result of neglect. Neglect includes exposing a child to illegal activities, such as: Encouraging a child to participate in drug sales or theft Exposing a child to parental drug abuse Encouraging a child to use drugs or alcohol Safe child care includes: A designated person who can take care of a child's individual needs A plan to reach the parent in an emergency A child should not be left in a position of authority or be left alone in situations beyond his ability to handle. Each child must be looked at individually to make sure he or she is physically and emotionally able to handle the given responsibility. The law does not specify the age at which a child can be left alone. However, a child under 10 cannot be left unattended for such a period of time as may likely endanger their health or welfare (ORS 163.545). Medical neglect Children need adequate medical, dental or mental health care services. Medical neglect is when a parent or caregiver does not provide these. When a medical situation may result in serious impairment, pain or death of the child, CPS can intervene. Religious beliefs about spiritual care are generally honored, except when the child's life is in danger. If a parent refuses medical attention in a serious or life-threatening situation, CPS may intervene. Failure to thrive Failure to thrive is a syndrome characterized by chronic malnutrition of an infant or young child. Growth is delayed. Mental retardation, learning difficulties and delay in language skills are some of the long-term consequences. Characteristics include: A weak, pale, and listless appearance; loss of body fat. Staring vacantly, instead of smiling and maintaining eye contact. Sleeping in a curled up, fetal position with fists tightly closed. Rocking back and forth in bed as he lies on his back or banging his head repeatedly against his crib. Obvious delays in developmental and motor function. Abandonment Abandonment is parental behavior showing an intent to permanently give up all rights and claims to a child. Mental injury Mental injury includes: Rejecting, abandoning or extensive ridiculing of a child. Terrorizing a child by threatening extreme punishment against him or his pets or possessions. Ignoring a child over time by refusing to talk to or show interest in her daily activities. This must be so extreme there is no traditional parent-child relationship between the two. Isolating a child by teaching him to avoid social contact beyond the parent-child relationship. Corrupting a child by teaching inappropriate behavior in areas such as aggression, sexuality or substance abuse. Exposing a child to violence. Mental injury/psychological maltreatment is the result of cruel or unconscionable acts and/or statements made, threatened to be made or permitted to be made by the caregiver(s) which have a direct effect on the child; or caregiver's failure to provide nurturance, protection or appropriate guidance. The caregiver's behavior, intentional or unintentional, must be related to the observable and substantial impairment of the child's psychological, cognitive, emotional and/or social well being and functioning. Threat of harm Threat of harm is subjecting a child to a substantial risk of harm to the child's health or welfare. Substantial harm is defined as immobilizing impairment, life-threatening damage, or significant or acute injury to a child's physical, sexual, psychological, or mental development and/or functioning. Some examples of this type of abuse are: A child living with or cared for by a person who has been convicted of child abuse or neglect of any child in the past. A child born to or coming to live with any person who has a child currently out of their home as a result of child abuse or neglect. A newborn whose primary caregiver appears to lack the skills necessary to provide adequate care even though the child has not suffered harm. A child living with a person who is involved in child pornography. Caregiver behavior which is out of control and threatening to a child's safety; e.g., driving while intoxicated with children in the car or a caregiver who is not taking prescribed medication. May also be due to drug or alcohol abuse; or a mental, emotional, or physical problem. Domestic Violence Domestic violence is a pattern of assaultive and/or coercive behaviors including physical, sexual and emotional abuses, as well as economic coercion that adults use against their intimate partners to gain power and control in that relationship. Domestic violence is present in all cultures, socioeconomic classes, communities of faith, etc. The presence of domestic violence is a risk for children. However, not all situation of domestic violence require a report to DHS or law enforcement. DHS has the authority to intervene with families based on whether a child is being physically abused, sexually abused, neglected, suffering mental injury or is being subjected to an activity or condition likely to result in substantial harm. If you know a child is witnessing repeated or serious domestic violence and you are unsure of the impact on the child, call and consult a CPS screener. Child selling Child selling includes buying, selling, or trading for legal or physical custody of a child. It does not apply to legitimate adoptions or domestic relations planning.
67% of abused children are less than 1 year old; 80% are less than 3 years old; Girls are somewhat more likely to be abused. According to statistics published in 1996, about 52% of victims of maltreatment were female and 48% were male.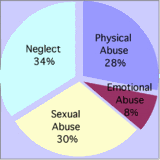 Over 75% of inflicted abuse is a result of parental action According to the statistics, the majority of perpetrators of child mistreatment (77%) are parents and another 11% are other relatives of the victim. People who are in other caretaking relationships to the victim (for example, child-care providers, foster parents, and facility staff) account for only 2% of the offenders. About 10% of all perpetrators are classified as non-caretakers or unknown. In many states, child abusers by definition must be in a caretaking role.
An estimated 81% of all offenders are under age 40. Overall, approximately 61% of perpetrators are female, although the gender of the abuser differs by the type of mistreatment. Neglect and medical neglect are most often attributed to female caretakers, while sexual abuse is most often associated with male offenders.
Status:

Married

Orientation:

Straight

Body type:

Slim / Slender

Ethnicity:

White / Caucasian

Religion:

Christian - other

Zodiac Sign:

Capricorn

Smoke / Drink:

No / No

Education:

Some college

Occupation:

LES

Income:

$45,000 to $60,000
Clackamas Community College

Oregon City,OR

Graduated:

N/A

Degree:

In Progress

Major:

Human Services

Minor:

Early Childhood Education

2008 to 2010