Play

Play Next

Add to queue
Genre: New Wave / Religious / Thrash

Location BROOKLYN, New York, US

Profile Views: 130312

Last Login: 5/11/2011

Member Since 2/14/2006

Website sisterssound.com

Type of Label Indie

Bio

S I S T E R S ******************** Sisters ------ guitar/vocal and drums two piece out of the Death by Audio music collective in Brooklyn. Aaron Pfannebecker sings and plays guitars. Matt Conboy is the drummer, keyboard player. Sisters is rock pop collage with garage fallout. Noisy guitars with melody and screeching beautiful vocals over the hardest hitting drums. Crooked guitar sounds creating fragmented pop songs. "The first song posted on Sisters' MySpace page begins with a chugging guitar and childlike keyboard melody; Aaron Pfannebecker's speak-sung vocals sound so earnest, they could've been lifted from a Sixteen Candles voiceover. And then all hell breaks loose. Matt Conboy goes crazy on the drums, and the guitar and keyboard get tunneled through heavy effects, positioning the band to receive countless comparisons to No Age and Wavves. From song to song, Pfannebecker's vocals jump ship, going from boyish to screechy to screamy, separating Sisters from the other guitar-drum duos of the times." - L MAGAZINE ...... .... .. .. .. .. .. .. .. ....

Members

.. .. Aaron Pfannnebecker - Vocals, Guitars. Matt Conboy - Drums, Keyboards. ...... ...... .. Highway Scratch 7" split with JEFF the Brotherhood $5 SOLD OUT .. ...... Sisters EP $5 SOLD OUT .. .. .. .. .. .. ......

Influences

Fleetwood Mac & Incesticide

Sounds Like

A fire cracker
No recent updates in this category.
Why not...
Bio:
S I S T E R S ******************** Sisters ------ guitar/vocal and drums two piece out of the Death by Audio music collective in Brooklyn. Aaron Pfannebecker sings and plays guitars. Matt Conboy is the drummer, keyboard player. Sisters is rock pop collage with garage fallout. Noisy guitars with melody and screeching beautiful vocals over the hardest hitting drums. Crooked guitar sounds creating fragmented pop songs. "The first song posted on Sisters' MySpace page begins with a chugging guitar and childlike keyboard melody; Aaron Pfannebecker's speak-sung vocals sound so earnest, they could've been lifted from a Sixteen Candles voiceover. And then all hell breaks loose. Matt Conboy goes crazy on the drums, and the guitar and keyboard get tunneled through heavy effects, positioning the band to receive countless comparisons to No Age and Wavves. From song to song, Pfannebecker's vocals jump ship, going from boyish to screechy to screamy, separating Sisters from the other guitar-drum duos of the times." - L MAGAZINE
Member Since:
February 14, 2006
Members:
.. .. Aaron Pfannnebecker - Vocals, Guitars. Matt Conboy - Drums, Keyboards.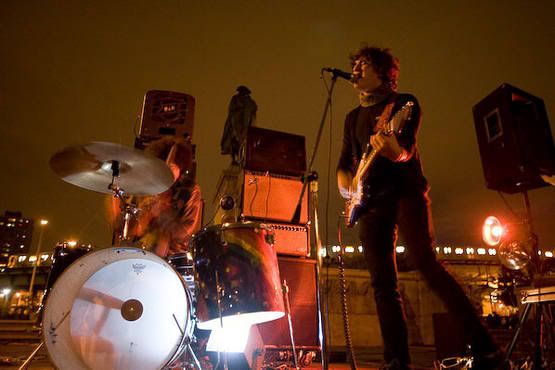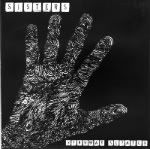 Highway Scratch 7" split with JEFF the Brotherhood $5 SOLD OUT
Sisters EP $5 SOLD OUT .. .. .. ..
..
Influences:
Fleetwood Mac & Incesticide
Sounds Like:
A fire cracker