No recent updates in this category.
Why not...
Dylan Hartung Fund hasn't earned any badges yet... have you?
General

Dylan loves Playstation 2, Gameboy, Yu-Gi-Oh cards and is a huge fan of the actress Angelina Jolie. Actually thats an understatement, he adores Angelina so much that he has made her his Ultimate chicky babe and collects pictures of her! Dylan loves all types of cars, racing cars, sports cars and Mustangs are his favorite. Dylan collects precious stones and Crystals and enjoys art lessons. Dylan likes Chinese food and his favorite color is blue. He also enjoys doing puzzles and loves listening to his ipod music! Dylan also enjoys a game of Sorry, CandyLand and Monopoly in between playing a card game of "UNO". Dylan absolutely loves his big brother Cain who is 11 years old and Dylan also loves animals.

Music

Movies

Television

Heroes
About me:
.. ..

.. .. .. ....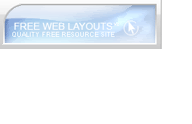 ..I edited my profile at
Freeweblayouts.net
, check out these
Myspace Layouts!
.. ..
Banner by MySpace Banners.org
..
Myspace Contact Tables
This profile is to raise awareness of Dylan Hartung Dylan is a 7 year old Australian boy who was diagnosed with Stage IV Neuroblastoma on 26th July 2004 when he was 5 years old. Dylan's tumor started on the left adrenal gland and had wrapped itself around both his left and right renal arteries and around several major blood vessels. So far, Dylan has received 12 rounds of intense Chemotherapy, but even though there has been some improvement in his condition, the Neuroblastoma cells still remain in his bones. Dylan was classed as refractory in December 2004, meaning he no longer responded to the regular Neuroblastoma protocols of treatment. As Dylan still has Neuroblastoma evident in his bones, the doctors in Australia would not perform surgery or harvest his stem cells to continue treatment regimes. We were told that Dylan has 2 12 months to live and there was little more that could be done for Dylan. Dylan's fight for survival has led us to America, where they have many treatments that are not currently available in Australia, one in particular is called 3F8 Monoclonal antibodies. Dylan had his stem cells successfully harvested on the 7th and 8th February 2005 and had his main abdominal tumor entirely removed on the 9th February 2005 by a highly skilled surgeon who is an expert in the field of Neuroblastoma, at MSKCC in New York. Without this surgery, Dylan would not be alive today. Dylan has now commenced treatment to tackle the Neuroblastoma still present in his bones, including a Phase 1 Clinical Trial Protocol 05-074 with Dylan being the first child with neuroblastoma to try this new therapy at MSKCC. A Campaign was started in December 2004, by a wonderful team of dedicated people, to raise $500,000 for surgery and treatment, and on 26th January 2005 (Australia Day!) exactly 6 months after diagnosis, we arrived in New York City! Visit Dylans Website at
www.dylanhartung.net
Who I'd like to meet:
Sign my guestbook! .. --> --> --> --> UltraGuest HTML Code Start -->
Check out my friend Mason! Currently in remission! just click his picture to visit his site
Status:

Single

Here for:

Friends

Zodiac Sign:

Scorpio