Play

Play Next

Add to queue
Play

Play Next

Add to queue

984 plays

Play

Play Next

Add to queue

48 plays

Play

Play Next

Add to queue

157 plays

Play

Play Next

Add to queue

406 plays

Play

Play Next

Add to queue

308 plays
Genre: Hip Hop / Rap

Location US

Profile Views: 30207

Last Login: 11/1/2011

Member Since 5/5/2006

Website Coming soon

Record Label SelectFew ent.

Type of Label Indie

Bio

Those who know him, know him well. Born and raised in Crown Heights NY, ADH is no stranger to the block. Born the son of a famous international artist (Vieux Diop), ADH has always had a passion for music. He followed his fathers footsteps and played the african drums at a very young age. He grew up in a culture that was taught to never forget there roots and where they can from. Not yet a master drummer ADH is well known in that community. At the age of 15, his mother decided to move from the up tempo neighborhood of Crown heights and moved to the partial suburban part of New Jersey. His cousin SK(FTP), partially introduced him to the rap game that he loves now. Listen, enjoy and bare witness, a young star on the rise. STAY IN GOOD COMPANY(OFFICIAL MUSIC VIDEO) .. .. .. .. .. .. .. .. ..ADH- Keep it Movin'...... .. .. .. .. .. .. ......Add to My Profile.. | .. More Videos.. ADH at colesseum..the place jumpin kinda hard to follow but still killed it.....

Members

...... .. .. .. .. ...... .. ...... ..

Influences

There are really so many that i could name. ...Pretty much creative people whether in music, arts, or form of progressive creativity. ........ ...... ADH and DJ Cocoa chanelle

Sounds Like

an 80s baby
No recent updates in this category.
Why not...
02:07 | 231 plays | Mar 29 2007
Bio:
Those who know him, know him well. Born and raised in Crown Heights NY, ADH is no stranger to the block. Born the son of a famous international artist (Vieux Diop), ADH has always had a passion for music. He followed his fathers footsteps and played the african drums at a very young age. He grew up in a culture that was taught to never forget there roots and where they can from. Not yet a master drummer ADH is well known in that community. At the age of 15, his mother decided to move from the up tempo neighborhood of Crown heights and moved to the partial suburban part of New Jersey. His cousin SK(FTP), partially introduced him to the rap game that he loves now. Listen, enjoy and bare witness, a young star on the rise. STAY IN GOOD COMPANY(OFFICIAL MUSIC VIDEO) ..
ADH- Keep it Movin'
Add to My Profile
|
More Videos
ADH at colesseum..the place jumpin kinda hard to follow but still killed it.....
Member Since:
May 05, 2006
Influences:
There are really so many that i could name. ...Pretty much creative people whether in music, arts, or form of progressive creativity. ..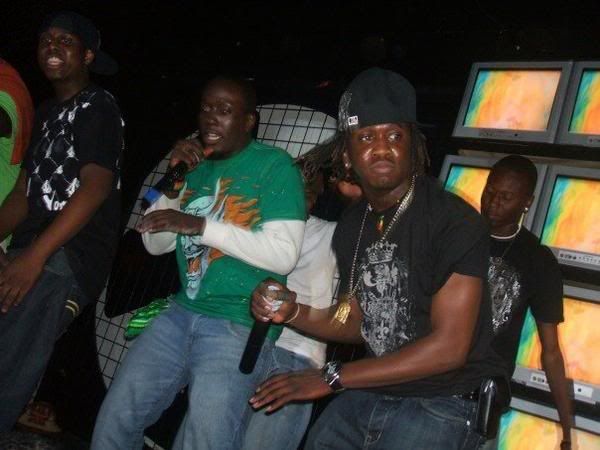 ADH and DJ Cocoa chanelle
Sounds Like:
an 80s baby
Record Label:
SelectFew ent.