No recent updates in this category.
Why not...
Bonnie Silver hasn't earned any badges yet... have you?
General

And moving through a mirror clear That hangs before her all the year, Shadows of the world appear. There she sees the highway near Winding down to Camelot; There the river eddy whirls, And there the surly village churls, And the red cloaks of market girls Pass onward from Shalott.

..."I am half sick of shadows"...

People

Humanism

History

philosophy

mythology

art

music

writing

cooking

wine

Travel,

Sacred Geometry.. The contemplation of the universal symbol of Mandala (circle) is a wondrous thing..it can only be equaled by the act of creating one..I have been a Mandala artist for over 20 years... +++++++++++++++++++++++++++++++++++++++++++++++++++

Music

Movies

I am interested in the History of film

Films with human interest and social relevence

Silent and Historic restoration films

All of the elements of filmmaking lead to one very simple result--to entertain people,

but it is human emotions

,

not circuses

, that make a picture big."...Sir David Lean...

Michael Powell/Emeric Pressberger

Alexander Korda Films

David Lean films

Federico Fellini

Ingmar Bergman

Art and Foreign Films

John Cassavetes and Gena Rowlands films

Cassavetes and Scorsese..Godfathers of Indie Film

Historical Dramas

Films from Ealing Studios

Headed by Sir Michael Balcon

(Daniel Day- Lewis's grandfather)

Anything by Daniel Day-Lewis

I have the entire collection of his

filmwork

I have always been a film buff..To list all of the movies I love,

from different eras

, would take more than this page could hold.. xxxxxxxxxxxxxxxxxxxxxxxxxxxxxxxxxxxxxxxxxxxxxxxxxxxxxxxxxxxxxxxxxxxxxx

Television

Turner Classic Movies TCM

,


IFC

,

Reelz channel

Sundance

Criminal Minds

Law and Order SVU

I love Mariska Hargitay!..Now there's a real woman..both on screen and off

House..I think Hugh Laurie is brilliant!

House is a modern day interpretation of a Sherlock Holmes of medicine..he's a sociopath with all of the drug problems you would expect of diagnostician genius..Ha ha.....

These two programs are the only really good theatre on US TV

xxxxxxxxxxxxxxxxxxxxxxxxxxxxxxxxxxxxxxxxxxxxxxxxxxxxxxxxxxxxxxxxxx

Books

Classics--Shakespeake,Homer,Dickens, Boethius,Voltaire,Robt Graves,C.S Lewis, Tolkein,Carl Jung, Robt Holdstock,Jules Michelet, Moliere,Christine de Pisan,Tanith Lee, Alice Walker, Charlotte and Emily Bronte,John Keats,Neil Gaiman, Stephen Fry,Henry James, Toni Morrison, Maya Angelou,Langston Hughes,Salman Rushdie, Sylvia Plath,Marion Zimmer Bradley,R.W. Emerson,Chekov,Eugene O'Neil,Edward Albee,W.B. Yeats, James Joyce,Oscar Wilde, William Blake, Wilkie Collins,Walt Whitman and it goes on, I love to read with a passion!
xxxxxxxxxxxxxxxxxxxxxxxxxxxxxxxxxxxxxxxxxxxxxxxxxxxxxxxxxxxxxxxxxxxxx

Heroes

My daughter,Inga for being such a strong, beautiful woman
William Morris, Charles Rennie MacIntosh,Voltaire,Diderot,Spinosa,Oscar Wilde, Dorothy Parker,Aung San Suu Kyi, Arundhati Roy, Noam Chomsky,Howard Zinn,Leonard Bernstein,Mary Wollstonecraft, Margaret Sanger,Elizabeth I and II, Carl Jung, Charles II and Nell Gwynn, Charles Dickens..Daniel Day-Lewis and his "Catness"..my cat..Mister B.(formerly known as "Baby")... Stephen Fry,Hugh Laurie, Tracey Ullman, Whoopie Goldberg,Margaret Cho, Robin Williams,Rowan Atkinson, Billy Connolly
Monty Python and Eddie Izzard

Bill Bailey/
< xxxxxxxxxxxxxxxxxxxxxxxxxxxxxxxxxxxxxxxxxxxxxxxxxxxxxxxxxxxxxxxxxxxx
Play

Play Next

Add to queue

Play

Play Next

Add to queue

Play

Play Next

Add to queue

Play

Play Next

Add to queue

Play

Play Next

Add to queue
About me:
I am second generation Norwegian/Scot.. I was born with an insatiable curiosity and longing for people and places..I have a multifaceted interest in many things, representing many different moods..I have been to a few places ,absolutely not enough!...I have taken some risks and one thing I have learned is...I now have more questions than answers...But, I will never take a side without seeing the other....I think I am a very kind person, I care, foremost, for the dignity of the human soul.. and although I can look at a situation seriously, I still like to look at life with a sense of humor,hopefully based on wit, and these days, an incredible sense of irony and curiosity that hasn't gotten it's fill... maybe never will?...hence the longing....
The Real You. Bonnie took the "The Real You." quiz and the result is Strength. You are strong. Experiences in your life have made you stronger. You have been through many heartbreaks, death, and everything else in between. People admire your wisdom and your strength to carry on. You are free spirited, yet strong willed. Your strength is what makes... you beautiful and your beauty is more than skin deep. You've looked inside to what you really are. You believe in yourself, though it may hurt. You get pulled into the darkness and into the light and back again. People look up to you for your advice. You will always be strong. Your future experiences will make you even stronger than you are now.
What Decade Fits Your Personality Best? -- 1920's You are classy, not afraid to go against the norm, and love to celebrate the joys of life. You love to be in the "right now" of society's latest "new thing" and because of that you exert the latest fashions and put a high priority on having a great time. After all, you ...deserve it after all the struggles you have gone through in life thus far. You have a little rebel in you, although you don't overtly show it because you keep yourself and your standards classy, sophisticated, and elegant. And chances are, you have a thing for jazz music. You are a perfect combination of lady-like and party animal.
My father was a wonderful gentleman and a huge fan of ballet..Every year, at Christmas, he would drive over 100 miles to take me to see a live ballet..Mainly the Ballet Russe de Monte Carlo and once, The Royal Ballet company..I will always be indebted to him for these wonderful experiences.. Powell's and Pressburger's The Red Shoes: theatre vs film....
http://www.youtube.com/watch?v=Ic1w53m70_o
Who I'd like to meet:
I am coming to this Masquerade party with a bare face. I would like to meet interesting people who value candid, intelligent thought with sincerity, those who are not afraid of some controversy ...I am interested in real friends to share ideas and feelings with through correspondence. ..For those people who see age as linear..You might be surprised to know that the mature mind has no limits as to age..Some are born old and some never grow up...Please NO NETWORKING of any kind!,....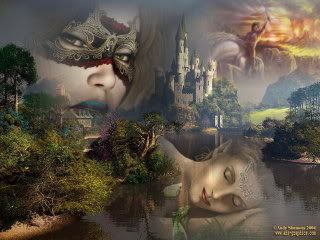 Status:

Single

Here for:

Friends

Hometown:

San Francisco (adopted)

Orientation:

Straight

Body type:

5' 6" / Average

Ethnicity:

White / Caucasian

Religion:

Other

Zodiac Sign:

Leo

Children:

Proud parent

Smoke / Drink:

Yes / Yes

Education:

Grad / professional school

Occupation:

retired
Rochester High School

Rochester Hills,MI

Graduated:

1960

Student status:

Alumni

Degree:

High School Diploma

Major:

liberal arts

Clubs:

Student council,Art editor of yearbook, Drama Club

1957 to 1960
Tanner/Chaney Galleries Inc.

Albuquerque, New, Mexico US

Sales Manager

1980s and 90s

I, Magnin--Union Square

San Francisco, California US

Sales associate

1980s

formerly..Society of Arts and Crafts..now...Center for Creative Studies

Detroit, Michigan US

Scholarship student

1960-64

Masterpiece Gallery

Bay Harbor, Michigan US

Sales associate

90s 'til recently

Leather Design Manufacturing

Detroit, Michigan US

Owned business

1969--1972

self employed

San Francisco, Golden Gate Park, California US

resident Hippie

mid to late 60s

Indian Trader

Santa Fe, NM US

self employed

1973-1980