No recent updates in this category.
Why not...
Martha Plimpton hasn't earned any badges yet... have you?
General

Music

Movies

"Gloria". Everything about this movie KILLS me and I could watch it ten times a day every single day til I'm soil. Ever since it came out in 1980 it's been my favorite movie and if I could I would have every single frame of it tattooed on my body. G'nite!

Books

"The Wind-Up Bird Chronicles" by Haruki Murakami

Heroes
Play

Play Next

Add to queue

Play

Play Next

Add to queue

Play

Play Next

Add to queue

Play

Play Next

Add to queue
About me:
.. ..
'Tis sweet, when, down the mighty main, the winds Roll up its waste of waters, from the land To watch another's labouring anguish far, Not that we joyously delight that man Should thus be smitten, but because 'tis sweet To mark what evils we ourselves be spared; 'Tis sweet, again, to view the mighty strife Of armies embattled yonder o'er the plains, Ourselves no sharers in the peril; but naught There is more goodly than to hold the high Serene plateaus, well fortressed by the wise, Whence thou may'st look below on other men And see them everywhere wandering, all dispersed In their lone seeking for the road of life; Rivals in genius, or emulous in rank, Pressing through days and nights with hugest toil For summits of power and mastery of the world. O wretched minds of men! O blinded hearts! In how great perils, in what darks of life Are spent the human years, however brief!- O not to see that Nature for herself Barks after nothing, save that pain keep off, Disjoined from the body, and that mind enjoy Delightsome feeling, far from care and fear! Lucretius, De rerum natura II, 1-2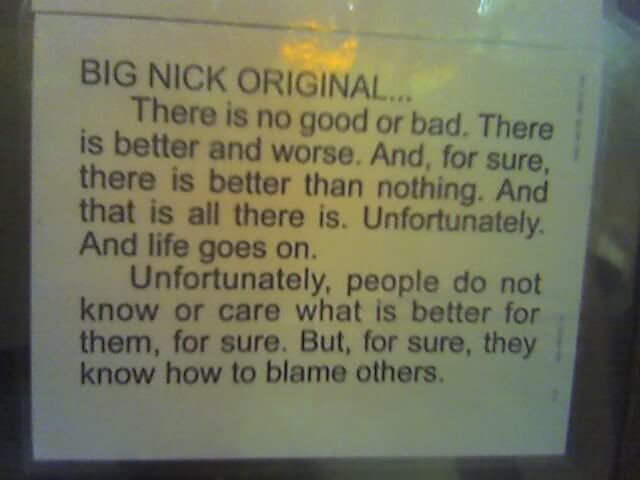 BEST THING EVER. THIS GUY IS MY HERO IN EVERY SINGLE WAY.
I took this assy quiz and look what it told me!:
Which fucked-up genius composer are you?
Tom Waits... charismatic story-teller with a penchant for freaky people and unusual settings. You thrive on the concept of the underdog coming out on top.
Take this
quiz
!
Quizilla | Join | Make A Quiz | More Quizzes | Grab Code
Best Commercial Ever...
Thanks to everyone for their messages! I can't always reply to all of them, but I do read them and do my best to get back to as many people as I can. If I don't write you back, don't take it personally! It just means I ran out of time...
Who I'd like to meet:
Sorry, but no pervs, aspiring pervs or people posing as pervs. If you have a lot of half-naked floozies on your page, I prolly won't add you. Actually, I definitely won't add you. Even if it's "ironic." Except for Gary, who is a perv but hilarious.
Being a Lady Collector is dumb and gross and indicates mental problems. Get therapy, Lover! Bye!
Also, sometimes the floozies themselves are really depress-o times so I have to deny those, too. Apologies!
So, if you're not wearing a shirt or you have a picture of yourself in your underpants on your profile, dewn't bawthuh...la! NOT KIDDING. NO CREEPY OLD MEN WITH NOTHING BUT HALF-NAKED FLOOZIES ON THEIR PAGES. NONE. NEGATIVE ANY.
I reserve the right to add, deny or remove at will, as I deem appropriate, according to my own shifting standards and preferences, at all times, just like everybody else on this Carousel of Ennui. Your understanding is appreciated and I send you all my very best, regardless. THNX!
That is all. Thnx!
Other than that, I would like to specifically meet: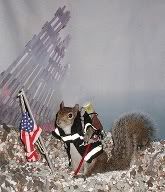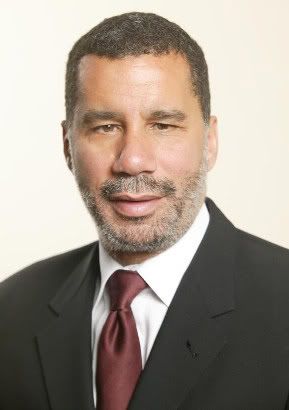 Status:

In a Relationship

Hometown:

New York City

Orientation:

Straight

Religion:

Other

Zodiac Sign:

Scorpio

Occupation:

oy.