Play

Play Next

Add to queue
Play

Play Next

Add to queue

3,284 plays

Play

Play Next

Add to queue

1,203 plays

Play

Play Next

Add to queue

1,247 plays

Play

Play Next

Add to queue

1,986 plays

Play

Play Next

Add to queue

279 plays
Genre: Other

Location Edinburgh, Scotland, UK

Profile Views: 46971

Last Login: 3/17/2011

Member Since 8/23/2005

Website crystalwishrecords.com

Record Label Crizzle Wizzle

Type of Label Indie

Bio

.. BUY OUR GLAMOUROUS VINYL HERE: ............ .. Where you can also download our ENTIRE RECORDS for FREE....uh-huh, that's FREEEEEEEEEEEEE!!.........._________________________________......28th JULY 2009....THANKS....That word, the word above, is the one we'd like to direct at our pals in Glasgow who fly the Lucky Me flag. They are bawzoot mammalfans and a much-needed beacon of support to this fragile unit. Not everyone at Ballers Social Club on Friday listened to us cos they were getting amped about the main attraction and that's totally okay, of course. But those who did listen seemed to fully understand 'the point of us'. One guy even complimented our 'chord science' which displays a fairly detailed understanding of our schism. And commitment to that level of listening is what we seek, a fair match to the commitment required to compose the damn music! So thanks again LuckyOnes........lang may yer lums reek!.... ..On a similar subject, don't forget, "Neglected Transient Works", a digest compendium of the 7VWWVW/Crizzle Wizzle world is available to download ..here... Thanks again to our othermotherbrothers LuckyMe for inviting us to get involved...This is the SECOND mixtape we've done for them, the first being a traditional compilation of some of our favourite music from now and also the then. You can get it in the same place as the one above so.....As the saying goes..... Download 'em and stick 'em in yer brand specific fruit based exclusion box. Ding!...... _________________________________......17TH JUNE 2009..AND..THANKS CRYSTALFRIENDS, LOVERS AND FAMILY..For dropping down to Sneaky Pete's last Friday to support your local vinyl-lovin label Crystal Wish at This Is Music. Much fun was had by our little gang who all pulled off storming performing. Watch this space for future shows of this nature......._________________________________........19TH MAY 2009..AND..WE'RE HOME FROM JOONA!!!!.... Many many thanks to everyone who sploshed up to Analogue on Friday there to watch .. CulpritArt..'s film Remnants Of Joona, over which we were fortunate enough to be asked to lay live 'music'. So positive was the response on the night that we are considering re-playing it to a bigger crowd at some point so if you weren't there, you easily could be next time! Thanks so much to MattPatt for inviting us to get involved, it was so up our street it was virtually knocking on the front door. And thanks, of course, to Russell and Julie and Rudy for affording us the space with their unique brand of quiet altruism. ..............Beautiful......._________________________________........Wawawooowah. Our old pal Michael Bamborough knocked this wee edit together from his new home in New Zealand..musta been getting homesick. It's a live version of HMS Mammal off our album, interspersed with home movie stuff he filmed in Coldingham Bay in the Borders of Scotland. Interestingly, the album version of this tune was recorded entirely live via a petrol generator in Derm's Cottage from where this footage was shot. Oh circular life. Being in 7VWWVW is an adventure. .... .. .. .. .. .. .. .........._________________________________......SO!......THE REMIXES YOU CAN HEAR HERE ARE EITHER "ADVERT FOR MAMMAL", A SICKENING TESTAMENT TO OUR ALBUM TRACK "ADVERT FOR SCOTLAND", AS PERPETRATED BY OUR DEAR BROTHER ..MAGNIFICENT DREW MAGNIFICENT.., ....OR......... A TREATMENT OF OUR SONG- EAGLE DIARY, BY OUR VERY TALENTED AND VALUED FRIEND ..HUDSON MOWHAWKE.., A STURDY CONSTITUENT OF GLASGOW'S ..LuckyMe COLLECTIVE... ......AS YOU MIGHT EXPECT, WE HAVE HAD A FEW NOTES OF INTEREST REGARDING THESE REMIXES OR MASHY UPPY OR HOWEVER YOU SAY IT NOWADAYS SO YOU SHOULD KNOW THAT WE HAVE BORROWED THEM FOR THE SAKE OF LETTING THEM BE HEARD BUT IT IS THEIR WORK, NOT OURS...AND FUCKING BRILLIANT THEY ARE TOO!! ....IF YOU FANCY OWNING THE ORIGINALS AND THE TWO OTHER TRACKS UP ABOVE ON RICH AND UNSELFISH VINYL, PLEASE BUY OUR DEBUT LP FORM EITHER ..CRYSTAL WISH RECORDS.. OR ONE OF THE CHARMING RETAIL OUTLETS LISTED THEREIN. ...... .............._________________________________.... US IN A CHURCH:.. ............ .. US IN A VAN: .. ...... .... .... .. ....Myspace Layouts.. $layout_link / ..Hot Comments.. / ..Image Hosting.. .. ......

Members

.. ..mammal one .. ..mammal two.. ..mammal three.. ..mammal four...... ...... ............

Influences

....REGGAE LEISURE.. ....THE BLOBBING OVER .......... .. ...... .... .. .. .. .. .. .. .. .. .. .............. .. ............

Sounds Like

The Antiques Roadshow
No recent updates in this category.
Why not...
00:10 | 86 plays | May 28 2008
Bio:
BUY OUR GLAMOUROUS VINYL HERE:
Where you can also download our ENTIRE RECORDS for FREE..
uh-huh, that's FREEEEEEEEEEEEE!!
_________________________________
28th JULY 2009
THANKS
That word, the word above, is the one we'd like to direct at our pals in Glasgow who fly the Lucky Me flag. They are bawzoot mammalfans and a much-needed beacon of support to this fragile unit. Not everyone at Ballers Social Club on Friday listened to us cos they were getting amped about the main attraction and that's totally okay, of course. But those who did listen seemed to fully understand 'the point of us'. One guy even complimented our 'chord science' which displays a fairly detailed understanding of our schism. And commitment to that level of listening is what we seek, a fair match to the commitment required to compose the damn music! So thanks again LuckyOnes...
...lang may yer lums reek!
On a similar subject, don't forget, "Neglected Transient Works", a digest compendium of the 7VWWVW/Crizzle Wizzle world is available to download
here
. Thanks again to our othermotherbrothers LuckyMe for inviting us to get involved...This is the SECOND mixtape we've done for them, the first being a traditional compilation of some of our favourite music from now and also the then. You can get it in the same place as the one above so...
As the saying goes...
Download 'em and stick 'em in yer brand specific fruit based exclusion box. Ding!
_________________________________
17TH JUNE 2009
AND
THANKS CRYSTALFRIENDS, LOVERS AND FAMILY
For dropping down to Sneaky Pete's last Friday to support your local vinyl-lovin label Crystal Wish at This Is Music. Much fun was had by our little gang who all pulled off storming performing. Watch this space for future shows of this nature...
_________________________________
19TH MAY 2009
AND
WE'RE HOME FROM JOONA!!!!
Many many thanks to everyone who sploshed up to Analogue on Friday there to watch
CulpritArt
's film Remnants Of Joona, over which we were fortunate enough to be asked to lay live 'music'. So positive was the response on the night that we are considering re-playing it to a bigger crowd at some point so if you weren't there, you easily could be next time! Thanks so much to MattPatt for inviting us to get involved, it was so up our street it was virtually knocking on the front door. And thanks, of course, to Russell and Julie and Rudy for affording us the space with their unique brand of quiet altruism.
Beautiful.
_________________________________
Wawawooowah. Our old pal Michael Bamborough knocked this wee edit together from his new home in New Zealand..musta been getting homesick. It's a live version of HMS Mammal off our album, interspersed with home movie stuff he filmed in Coldingham Bay in the Borders of Scotland. Interestingly, the album version of this tune was recorded entirely live via a petrol generator in Derm's Cottage from where this footage was shot. Oh circular life. Being in 7VWWVW is an adventure.
_________________________________
SO!
THE REMIXES YOU CAN HEAR HERE ARE EITHER "ADVERT FOR MAMMAL", A SICKENING TESTAMENT TO OUR ALBUM TRACK "ADVERT FOR SCOTLAND", AS PERPETRATED BY OUR DEAR BROTHER
MAGNIFICENT DREW MAGNIFICENT
,
OR.....
A TREATMENT OF OUR SONG- EAGLE DIARY, BY OUR VERY TALENTED AND VALUED FRIEND
HUDSON MOWHAWKE
, A STURDY CONSTITUENT OF GLASGOW'S
LuckyMe COLLECTIVE
.
AS YOU MIGHT EXPECT, WE HAVE HAD A FEW NOTES OF INTEREST REGARDING THESE REMIXES OR MASHY UPPY OR HOWEVER YOU SAY IT NOWADAYS SO YOU SHOULD KNOW THAT WE HAVE BORROWED THEM FOR THE SAKE OF LETTING THEM BE HEARD BUT IT IS THEIR WORK, NOT OURS...AND FUCKING BRILLIANT THEY ARE TOO!!
IF YOU FANCY OWNING THE ORIGINALS AND THE TWO OTHER TRACKS UP ABOVE ON RICH AND UNSELFISH VINYL, PLEASE BUY OUR DEBUT LP FORM EITHER
CRYSTAL WISH RECORDS
OR ONE OF THE CHARMING RETAIL OUTLETS LISTED THEREIN.
..
_________________________________
US IN A CHURCH: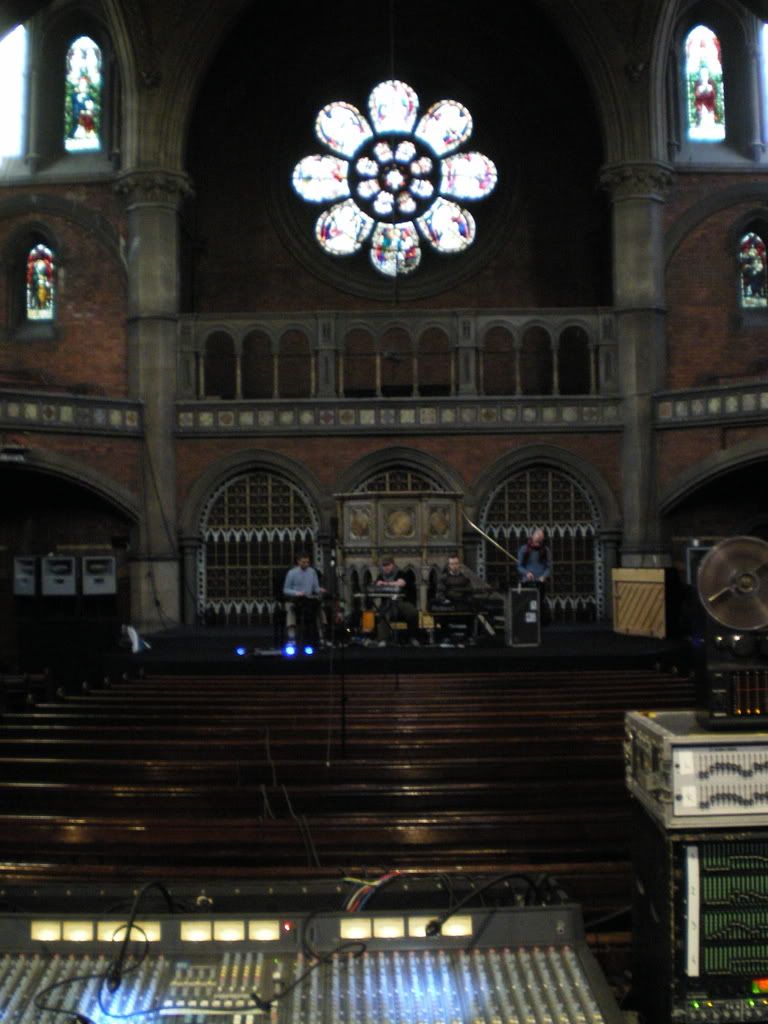 ..
US IN A VAN:
..
Myspace Layouts $layout_link / Hot Comments / Image Hosting
..
Member Since:
August 23, 2005
Influences:
Sounds Like:
The Antiques Roadshow
Record Label:
Crizzle Wizzle