Play

Play Next

Add to queue
Play

Play Next

Add to queue

5,085,345 plays

Play

Play Next

Add to queue

2,728,536 plays

Play

Play Next

Add to queue

113,743 plays

Play

Play Next

Add to queue

15,528 plays

Play

Play Next

Add to queue

910,985 plays
Genre: Hardcore / Metal / Screamo

Location Denver, Colorado, Un

Profile Views: 10369016

Last Login: 8/31/2011

Member Since 1/30/2005

Type of Label Unsigned

Bio

Members

Daniel Stillman: Vocals, Danny Cooper: Drums, Jake Hansen: Bass, Kyle Browning: Guitar, Jacob Belcher: Guitar

Influences

Sounds Like

The devils heavy testicles.
No recent updates in this category.
Why not...
00:00 | 11791 plays | Jul 1 2009
Bio:
..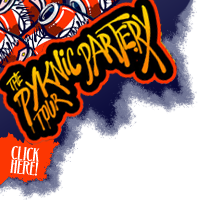 .. ..
Hard rock heroes DROP DEAD, GORGEOUS have returned with an explosive thrill-ride of a record. Bolstered by the same crushing intensity that first earned the Denver-bred band a loyal global following, DROP DEAD, GORGEOUS' electrifying and adventurous new studio disc--appropriately dubbed THE HOT N' HEAVY (Suretone)--can't help but leave its metalcore peers in the dust.
Crafted with the guidance of Atlanta-based producer Matt Goldman (Underoath, The Chariot, Copeland), DROP DEAD, GORGEOUS--who incidentally sport the coolest moniker in rock--ups their creative ante with the follow-up to 2007's heralded concept disc Worse Than A Fairy Tale. Drawing lyrically on real life experiences while fusing unexpected twists and turns to its forceful anthems, THE HOT N' HEAVY is diverse and cohesive. "To be blunt," notes frontman DANNY STILLMAN, "it's a song cycle that sucker punches listeners and then sucks them in like a Hoover."
Case in point is the disc's first single, "Two Birds, One Stone" which stays true to DDG's patented heavy style while possibly netting the band--which also counts guitarist KYLE BROWNING, bassist JAKE HANSEN, and drummer DANNY COOPER-- its first bona fide radio anthem.
"That began as an acoustic song STILLMAN had pegged for his side project, Scarlet O'Hara, but took on new life with DROP DEAD, GORGEOUS," says KYLE of the disc's smash-in-waiting and first video. "We kind of took it and amped it up a few notches and made it our own. It's poppier than any song we've ever written, but we put our own energy on it. It sounds unmistakably like us."
Although STILLMAN acknowledges the song is airwave-worthy, he insists, "We'll never compromise our beliefs of how a song should sound for the radio, but we're definitely not against the idea. At the same time, I grew up on '90s alternative rock, and to me the song pays tribute to that time. I love Nirvana and The Smashing Pumpkins, Oasis and Third Eye Blind, and we don't mind showing that side of us."
The band's reputation for blistering material is upheld by the bulk of THE HOT N' HEAVY. Be it "Southern Lovin' (Belle of the Ball)" which starts with a ferocious discordance that soon shifts to an enormous hook or "Killing A Classic," where a relentless beginning gives way to a memorable refrain, DROP DEAD, GORGEOUS prides itself on packing a wallop. "It's a strong statement," BROWNING says of "Killing A Classic." "It starts off kicking your ass a little bit and then it brings you into a melodic chorus. I think that we all knew pretty quickly that song would open the record. It has a little bit of everything that follows on the album. It's a melting pot of everything on the record."
"That particular song is about being on the road and references Shakespeare, who I'm heavily influenced by," says STILLMAN. "A lot of what I've experienced on tour and in my life with girls–and I've seen guys do it too–is about manipulating and wrapping people around their fingers. And then disposing them however they will. I've had my heart broken several times and I think everyone can admit to that and it plays into the storyline of the song. But I don't want anyone to think I'm still heartbroken and sad--I'm heartbroken and pissed off."
Said rage is felt in a scorching, maniacal rant like "(The) Internet Killed the Video Star"–which is destined to be a fan favorite–and the careening, unorthodox roll of "Sue Simmons! Watch Your Mouth" (which pokes fun at the veteran New York anchorwoman who let the F-word fly in prime time last year).
Another side of the band is revealed on the pensive but piercing opus called "We're Planning, God's Laughing." It's a momentous but haunting song that's propelled by an emotional orchestration and closes out the disc in triumphant form. "When all was said and done we felt like it was so powerful that we wanted anyone who heard our record to be blown away," KYLE explains. "Like, 'Oh fuck. What just happened?'" To read more, click here!




WRITING!:
(to view old videos, go here --> www.youtube.com/jacobthewar)


..



SIGN UP FOR DDG EMAIL UPDATES!
.. .. .. .. .. ..
.. .. ..
Member Since:
January 30, 2005
Members:
DROP DEAD,
GORGEOUSHot & Heavy

..JUNE 2 2009 / SURETONE..

.. ITUNES

View all

Drop Dead, Gorgeous tour dates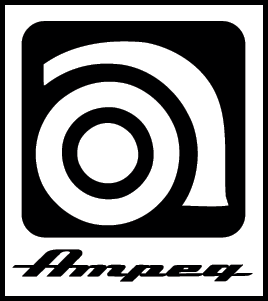 | | |
| --- | --- |
| HOMETOWN | Denver, CO |
| URL | |
| ONLINE STORE | |
| MANAGEMENT | |
| BOOKING | |
| PRESS | |
| LAYOUT | ..Sons of Nero |
| LABEL | |
..
Sounds Like:
..
Label Type:
None
Drop Dead, Gorgeous has 189023 friends.