No recent updates in this category.
Why not...
Cemetery Blues! Get your copy today!! hasn't earned any badges yet... have you?
General

Music

Movies

Television

Books

I am Legend, The Highgate Vampire, Necronomicon, BPRD

Heroes

Peter Cushing, Christopher Lee, Vincent Price, James Wale, Terrance Fisher, William Hope Hodgeson, Bram Stoker, Guy Davis, Mike Mignola
About me: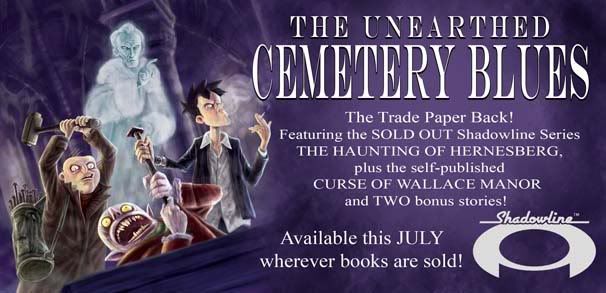 Stemming from a love of ghost stories, Cemetery Blues is a mixture of dark comedy and elements of classic (and not-so-classic) horror films. The book follows the exploits of Ridley and Falstaff, two men who are resigned to spending their days hunting and eliminating of all forms of monster, specter, and spook (despite their complete and utter ineptitude). Rarely do they have the proper tools for the job, or even enough gas to get their jalopy to the desired haunted location.
They are guided by the ghost of Wilhelm Lear. In life, Lear a member of the Order of the Preservation of the Mystical Balance, a secret society whose sole purpose was to keep the dark forces that threatened the world at bay. Lear was the greatest of the Order's warriors, but the one foe he could never stop was his arch-nemesis, a mysterious sorcerer named Orlok.
Orlok has been alive for centuries, using his power to raise the dead and create vile monsters. The machinations are all part of a master plan to usurp Death himself and have total control of who lives and dies. While Orlok's ultimate goal is unknown to Lear, he has tried to put an end to him for the better part of his life. Unfortunately, Lear was killed before he could finally vanquish his life-long foe.
Ridley and Falstaff, for reasons to be revealed at a later time, are haunted by Lear's ghost, forced to finish his mission and hunt Orlok down and destroy him. But Orlok is always one step ahead, getting ever closer to his goal. But Ridley and Falstaff doggedly pursue him, battling whatever unspeakable horror he puts in their way, always managing to somehow bungle their way to victory. ........ .. src="http://www.google-analytics.com/urchin.js" type="text/javascript"> ..> .. type="text/javascript"> _uacct = "UA-4517628-1"; urchinTracker(); ..>
Who I'd like to meet:
Fans of horror and British Comedy. You people are the best. I'd also like to meet those who'll buy my book, or at least someone who'll pay me to do it.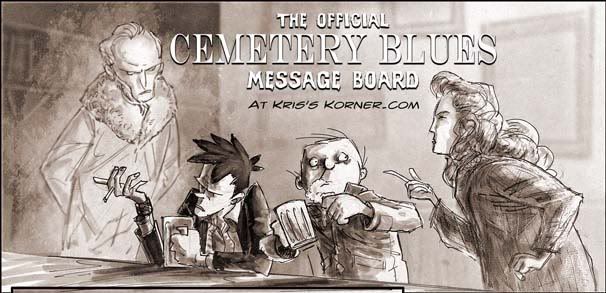 Status:

Single

Zodiac Sign:

Libra