Genre: Metal / Thrash

Location PAWTUCKET, Un

Profile Views: 48019

Last Login: 6/28/2012

Member Since 2/4/2005

Type of Label Unsigned

Bio

Members

Influences

Sounds Like
No recent updates in this category.
Why not...
Bio:
..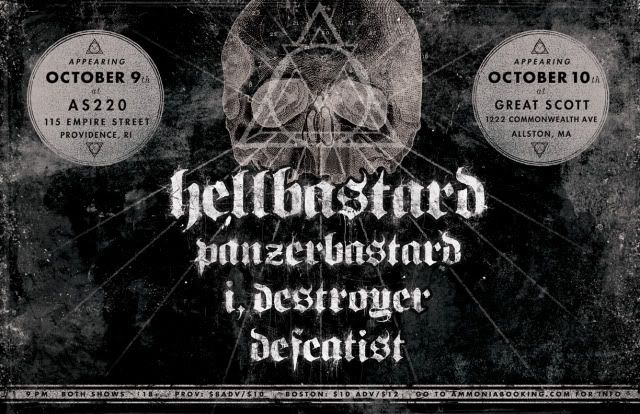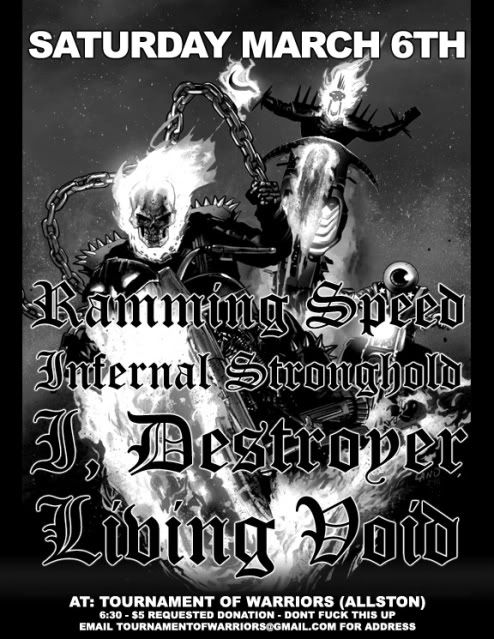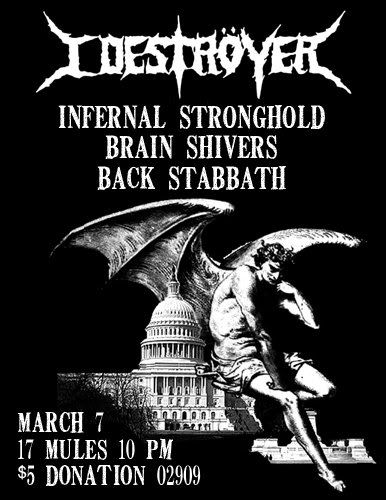 I,DESTROYER formed in April of 2002, by Mike, Adam and Pat. After several months playing as a trio they decided to add vocalist and good friend Bob into the band. All members have been or are in other bands, Mike, played in AS THE SUN SETS for 5+ years and appeared on all of the bands' critically acclaimed musical efforts and numerous tours. Adam and Mike currently play in SUFFERING BASTARD, an extreme dual bass noise/grind band. Pat has played in PAINDRIVER, an amazing crust/thrash/punk band that came and went too quickly, he appeared on most of the bands' recordings. Bob has been the lead vocalist and center piece of the legendary, outspoken band DROPDEAD for almost 20 years. Bob also plays guitar in dark rock/post-punk band LOLITA BLACK. The focus of I,DESTROYER's music is short and to the point: combining elements and influences of classic/hard/heavy rock, old school speed/thrash metal and crust/punk. Most of the songs are in the 1 to 2 minute range, a barrage of heavy, crunching guitars, pounding bass, thunderous drumming and powerful dual vocals that range from yelling, to screaming to guttural lows - all the while remaining catchy to the ear without trying to be - leaving barely any time for the listener or auidence member to catch their breath. The band has won over fans time and time again leaving a wake of destruction in their path. The song topics deal with doomsday, religion, all things dark and evil, although the band does not use any particular ideology or imagery like most, the songs are of a dark vein. The band has released numerous self made CDR demos and many hours of studio time ensued. With the addition of Fuz on second guitar, the band has become an unstoppable force. I,DESTROYER has 13 songs that they are beginning to shop around to labels, a strong, powerful debut for new, possible fans everywhere. In early 2008 the band appeared on the "RI REJECTS" Compilation Vol. 2. Since this release, many more shows and a few new songs, Fuz decided to leave the band in the summer of 2010, the band continues on with (current and past) live guitarist and good friend Chopper. The band is now poised to move ahead professionally and take over the rest of the world.
Member Since:
February 04, 2005
Members:
Bob >vocals____Mike >guitar/vocals____Pat >thunderdums____Adam >bass____Chopper>live guitar
Influences:
Metal, Punk, Hardcore, Grind, and Rock N' Roll.
Sounds Like:
Slayer meets Disrupt meets Motorhead meets Venom meets Bathory meets hell.
Label Type:
None