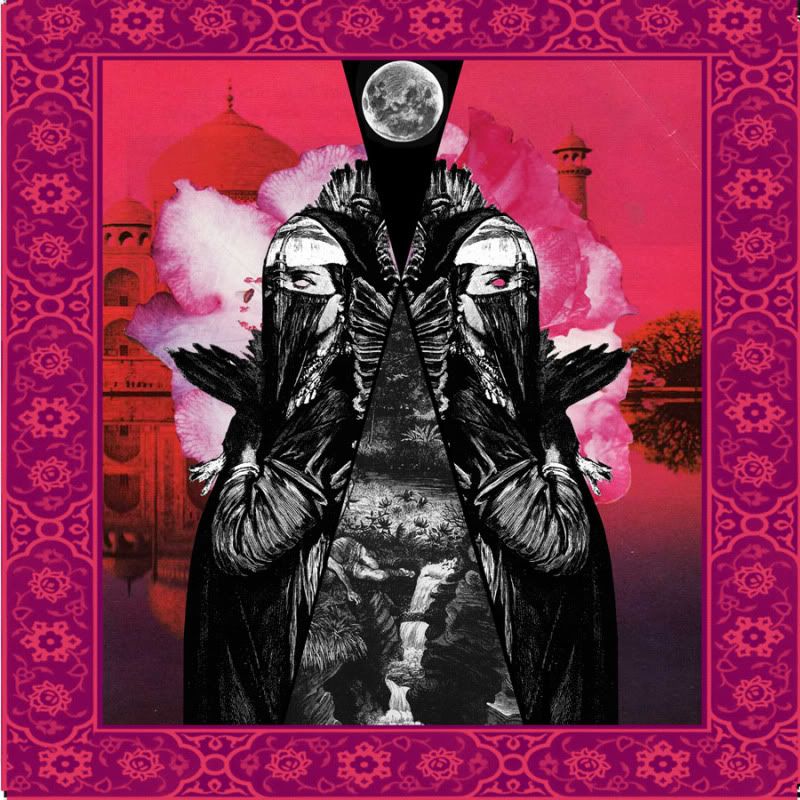 Play

Play Next

Add to queue
Play

Play Next

Add to queue

1,267 plays

Play

Play Next

Add to queue

860 plays

Play

Play Next

Add to queue

890 plays

Play

Play Next

Add to queue

757 plays

Play

Play Next

Add to queue

569 plays
Genre: Americana / Folk / Indie

Location Willow Creek/San Francisco, California, Un

Profile Views: 39478

Last Login: 1/31/2012

Member Since 6/29/2006

Website www.mrgrecordings.com

Record Label www.mrgrecordings.com

Type of Label Indie

Bio

...... Hear Robyn Miller sing, and it's clear she has country in her heart and something wild in her veins. It's there in the tender folk ballads and the free-spirited rockers on her debut full-length, "Willow Creek," which she wrote and recorded as Big Eagle, and will release in mid-June. Miller is singing what she knows. The daughter of an artist and a naturalist, she grew up among the towering redwoods of Humboldt County, California. And even though her path took her far afield from her rustic roots, they still bubble up in her songs, along with hints of the many adventures she has had along the way. The album was the culmination of a nearly decade-long musical odyssey for Miller. Some may remember her as the flamboyant femme fatale who fronted indie rock darlings The Peels from 2002-2006. Though appreciative of the rock 'n' roll circus, it wasn't until she retired to Los Angeles, and then back to the Humboldt mountains, (where the title "Willow Creek" originated) that she really found her voice. Looking within, and back to her musical and personal history for inspiration, she began penning songs just for herself, songs that later became the seeds of her Big Eagle debut. Miller also put together a band and honed her songs through live shows with acts including Bonnie Prince Billie,Mother Hips, The Chapin Sisters, Daws,Little Wings and Doug Paisley. The album's recording unfolded by circuitous path,Every step along the way, and every collaborator gained, added a necessary element to the final sound. Miller recorded at two studios, Tuff Shed in Oakland, where she worked with producer Bart Davenport (Honeycut, Persephone's Bees) and Lone Palm in the Echo Park neighborhood of Los Angeles, helmed by Dan Horne (Beachwood Sparks, Music Go Music), both of whom also mentored her as she began taking on more production duties. Then, there were the many friends who contributed to the album, including, Aaron Sperske (Beachwood Sparks, Ariel pinks Haunted Graffiti )and Thom Heyman (The Court and Spark). Miller's many influences can be heard in the songs themselves. The clear descendent of folk music's kings, Gram Parsons and Bob Dylan, and more obscure performers, like Karen Dalton, with a soulful delivery reminiscent of Bobby Gentry, Miller creates music born of these elements, with a modern edge. But her songs also contain their own organic, knowing gravity, as if they had been inside Miller all along. Delicate but fierce, like a bird on the wing, her vocals run like veins of gold through worn, dusty landscapes where seasons change, lovers leave, and the only constant is the yellow lines on the road ahead. "Mississippi" has the lazy swing of a car trip sing-along; "Anywhere the Wind Blows," is a soulful kiss off to the temptations of mad, bad love; and "By Satellite" simmers with country noir menace. For Miller, getting here has been quite an odyssey, but the songs are all the sweeter, and stronger, for the journey through which Big Eagle was hatched and took flight. For Booking and general inquiries email Creeksidebooking@gmail.com

Members

Robyn Miller plus guest musicians..,Dameon Lee,Amy Blaschke, Dan Horne, Aaron Spersky,Mark Stepro,Richard Gowan,Bart Davenport,Tom Heyman ,Ben Peeler,Amber Lamprect ,Jay Bronzini

Influences

Beautiful old songs and sunsets, hard times , great friends , California, the southwest , Morocco, philosophy , The Universe

Sounds Like

.. .. .. .. .. .. .. ........ ...... ...... ......
No recent updates in this category.
Why not...