Genre: Reggae

Location Amsterdam - Sicily - Milan, Ragusa, It

Profile Views: 22997

Last Login: 12/26/2012

Member Since 11/16/2009

Website www.90record.com

Record Label 90 Degree Records

Type of Label Indie

Bio

...... .... 90 Degree Sound is a Reggae Dancehall Sound System, with the mission to promote Reggae Music and Reggae Culture to the fullest, which plays inna Sound System style all kinds of genres of Jamaican music, from foundation Reggae to rub a dub, modern roots, classic dancehall up to the time bashment as well as a nice selection custom made dubplate specials. .... It all started, after years into Reggae and dancehall music, when Prof finally decided to set up a Sound System back in the summer 2003 in the city of Ragusa, Sicily, Italy. That same year, Jimmy, Don Vice' & Peppe, joined the crew, and 90 Degree started to organize blazing Reggae dancehalls and play regularly in his own town of Ragusa and all over Sicily, alongside local artists, sound systems and many guests from all over Italy. The name was coined by the crew to remind them of the hot "90 Degree" Sicilian temperatures as the hot fire temperatures that the Sound creates inna di dancehall yards. .... 90 Degree is not only a sound system but also a label and a riddim band, made up of Prof (Bass), Jimmy (Guitar), Maestrino & Danilo Donzella (Keybords), Peppe Burrafato (Drum) & Jah Youth (Percussion). 90 Degree Records, the Reggae & dancehall label, compose and produce riddims with great names and young upcoming artists in the Reggae music. Furthermore, 90 Degree Sound releases various Reggae Dancehall Mixtapes every year, featuring roots music and dancehall music. .... In the summer 2006 the crew organized "Pon the River – Reggae Festival" on the shores of - Diga di St. Rosalia - a natural water reserve in the area of Ragusa. The first edition of the festival hosted Italian artists and sound systems such as Mad Kid, Moddy, Fido Guido, Villa Ada, and General Levy (UK) as the International guest. .... Summer 2007 brings the second edition of "Pon the River – Reggae Festival" hosting Trinakrew, Lumarra, Killacat, Gioman backed 90 Degree Riddim Band, and International artists such as Ward 21 (JAM), Admiral Baley (JAM), and in the autumn the crew sets up a live show with Capleton backed by David House Band (Jam) & Trinakrew backed by 90 Degree Riddim Band. During these years 90 Degree Sound has been invited to play in several yards all over Italy, in cities like Florence, Naples, etc, etc. .... Manjah Fyah joined the Sound in December 2007 bringing an international touch and becoming an important addition to the crew. In 2008 Natty Tino and his powerful sound system joined the crew making the sound stronger, louder and creating a solid base in their own town of Ragusa; in the meantime 90 Degree went international when part of the crew moved to Amsterdam, The Netherlands, keeping it Irie & with the same mission. Little by little the sound started to take part of the local Dutch Reggae scene and since then they have been invited to play in different clubs and venues and have collaborated with many local artists and sound systems. At the same time 90 Degree Sound has continued to set up dancehalls in his own town of Ragusa, keeping the Reggae scene alive. Junior Rico (ex Kebana Crew) joined 90 Degree Sound in summer 2011 bringing his indefinite experience, skills and knowledge in Reggae dancehall, as well as his versatile and explosive MC-ing and Dj Style! .... In 2009/2010 - 90 Degree Sound organized, every second Wednesday of the month "Toppa Top Wednesday" @ Club BitterZoet, Amsterdam. A true Reggae dancehall party inna Jamaican style, featuring regular European and International guests with sound system or live band shows. The stage of Toppa Top Wednesday has hosted so far special guests like: I-Shence (It), Franziska (It), Gaia Gal Movement (No), Choppa Chop (Jam), Pelican (Jam), Junior Vibes (Jam) (surprice act.), Riddim Colony (Hu), Poison Dart (Usa), Lion D & Ras Tewelde backed by Livity Band (It), Sentinel (De), Raszor (Ghana), Fullanny (Suriname-Nl), Fyahnaky (Kenya-Nl), I Jah Sensi (Suriname-Nl), Imishango (Suriname-Nl), Osagyefo (Ghana), Zed I (Saint Martin), Empress Messenjah Sound ft Empress Donnalee (Aruba-Nl), Heartical Sound (Fr), Pow Pow Movement (DE), Civalizee Foundation (Be), Fireclath Sound (Au), King King (Jam), Supersonic Sound (De), Nature (Jam), Bigmama Sound (De), Sound Quake (De), Cornadoor (De) .... 90 Degree Sound, in 2009 started "Zion Express – train to zion", every Sunday at Cafe' Frontline (Amsterdam), hosted by Manjah Fyah with regular guest djs and artists. So far: Laryssa (It), Audio Pharmacy (Usa), Jah Youth (It), Pupiddhru aka Attila (It), Wadada Sound (It), Rankin Lele (It), Mystical Force Sound ft Selecta Renegade (De), Franziska Sound System (It), Selecta Kultur_M (It), Suzzlic Stereo (De), Lorre' aka U Putiaru (It), Ras Pepy (It), Kali-Ma Sound (Dk) .... During these years here in The Netherlands, besides Toppa Top Wednesday and Zion Express, 90 Degree Sound has collaborated in different venues with artists and sound systems like Herb-a-lize-it (Nl), Foundation Sound (Nl), City Lock (De), Worries Outernational (Ie), Dj Ewa (Suriname-Nl), Elephant Sound System (Nl), Ishent Cush (Saint Martin), Covenant Sound (Nl), Tallawah (Suriname-Nl), Spirit O've Yah (Suriname-Nl), Double 0 (Suriname-Nl), Wadada Sound (Suriname-Nl), Wehseh (Jam), Phantom (Ghana), Easy Time Crew (It), United One Foundation (Nl), Miriam (Suriname-Nl), Smiley (Aruba-Nl), Luthan Fyah (Jam), Wildlife (Jam), Lekkahband Sound Crew (Nl). .... 2010 started very well as 90 Degree Sound played in Turkey, Istanbul's Reggae Club Nyah, alongside King Seroman and Beton Orman Sound, in Dublin, Ireland, alongside Worries Outernational Sound and in Stuttgart, Germany at the regular dance Ride Di Riddim. .... Whenever you come to a 90 Degree Sound dance, satisfaction is guaranteed!!! Give thanks to all our Friends, Massive for the support over the years!!! Look out for the next 90 Degree dances closest to you, and be ready fi di mash up!!! .... One Love .... .. .. .. .. .. .. .. .. .. .... .. .. .. .. .. .. .. .. .. .... .. .. .. .. .. .. .. .. .. ........Manjah Fyah..............Create Your Badge.... .... ....90 Degree Sound..............Promote Your Page Too.... .... ..................Try the ..BEST.. ..MySpace Editor.. and ..MySpace Backgrounds.. at ..MySpace.... Toolbox..! .. ..!!! Start Code To Apply Top Banner !!!!.. ...... ...... .. Custom top banner code by Eileen.. .. .. .. .. ...... ...... ..!!! End Code To Apply Top Banner !!!..

Members

90 DEGREE SOUND CREW: PROF - MANJAH FYAH - JIMMY - NATTY TINO - JUNIOR RICO .... ..

Influences

UPCOMING SHOWS: .... Every Sunday .. ZION EXPRESS - train to zion! .. Catch the train from 8pm till 1am. Free Entry! .. @ Cafe' Frontline (NieuwMarkt) - Amsterdam .... ...... .... ...... .... .. .... .... MIXTAPES 90 DEGREE SOUND: .... "GUIDANCE" .... Modern Roots Mixtape 2010 .. Strictly live 7 inches session mixed inna juggling style by MANJAH FYAH .. Copy & Paste the link for your FREE DOWNLOAD http://www.sendspace.com/file/o937wo .... .. .... .. .... "REGGAE SOLDIERS" .... Reggae Dancehall Mixtape 2009 .. Strictly live 7 inches session mixed inna juggling style by MANJAH FYAH .. Copy & Paste the link for your FREE DOWNLOAD http://www.sendspace.com/file/rnsiuw .... .. .... .... ...... .... "LION PAW" .... Reggae Dancehall Mixtape 2008 .. Strictly live 7 inches session mixed inna juggling style by MANJAH FYAH .. Copy & Paste the link for your FREE DOWNLOAD http://www.sendspace.com/file/mrunwq .... ...... ....

Sounds Like

.. .. .. .. .. .. .. .... .. .. .. .. .. .. .. .... .. .. .. .. .. .. .. .... More videos pon: http://www.youtube.com/90DegreeSound .... .. .... May the Light of Jah guide your way through the valleys of Babylon to the Gates of Zion
WISH YU RIDDIM new release 2012 produced by 90 DEGREE REC...free download
Bio:
90 Degree Sound is a Reggae Dancehall Sound System, with the mission to promote Reggae Music and Reggae Culture to the fullest, which plays inna Sound System style all kinds of genres of Jamaican music, from foundation Reggae to rub a dub, modern roots, classic dancehall up to the time bashment as well as a nice selection custom made dubplate specials.
It all started, after years into Reggae and dancehall music, when Prof finally decided to set up a Sound System back in the summer 2003 in the city of Ragusa, Sicily, Italy. That same year, Jimmy, Don Vice' & Peppe, joined the crew, and 90 Degree started to organize blazing Reggae dancehalls and play regularly in his own town of Ragusa and all over Sicily, alongside local artists, sound systems and many guests from all over Italy. The name was coined by the crew to remind them of the hot "90 Degree" Sicilian temperatures as the hot fire temperatures that the Sound creates inna di dancehall yards.
90 Degree is not only a sound system but also a label and a riddim band, made up of Prof (Bass), Jimmy (Guitar), Maestrino & Danilo Donzella (Keybords), Peppe Burrafato (Drum) & Jah Youth (Percussion). 90 Degree Records, the Reggae & dancehall label, compose and produce riddims with great names and young upcoming artists in the Reggae music. Furthermore, 90 Degree Sound releases various Reggae Dancehall Mixtapes every year, featuring roots music and dancehall music.
In the summer 2006 the crew organized "Pon the River – Reggae Festival" on the shores of - Diga di St. Rosalia - a natural water reserve in the area of Ragusa. The first edition of the festival hosted Italian artists and sound systems such as Mad Kid, Moddy, Fido Guido, Villa Ada, and General Levy (UK) as the International guest.
Summer 2007 brings the second edition of "Pon the River – Reggae Festival" hosting Trinakrew, Lumarra, Killacat, Gioman backed 90 Degree Riddim Band, and International artists such as Ward 21 (JAM), Admiral Baley (JAM), and in the autumn the crew sets up a live show with Capleton backed by David House Band (Jam) & Trinakrew backed by 90 Degree Riddim Band. During these years 90 Degree Sound has been invited to play in several yards all over Italy, in cities like Florence, Naples, etc, etc.
Manjah Fyah joined the Sound in December 2007 bringing an international touch and becoming an important addition to the crew. In 2008 Natty Tino and his powerful sound system joined the crew making the sound stronger, louder and creating a solid base in their own town of Ragusa; in the meantime 90 Degree went international when part of the crew moved to Amsterdam, The Netherlands, keeping it Irie & with the same mission. Little by little the sound started to take part of the local Dutch Reggae scene and since then they have been invited to play in different clubs and venues and have collaborated with many local artists and sound systems. At the same time 90 Degree Sound has continued to set up dancehalls in his own town of Ragusa, keeping the Reggae scene alive.
In 2009/2010 - 90 Degree Sound organized, every second Wednesday of the month "Toppa Top Wednesday" @ Club BitterZoet, Amsterdam. A true Reggae dancehall party inna Jamaican style, featuring regular European and International guests with sound system or live band shows. The stage of Toppa Top Wednesday has hosted so far special guests like: I-Shence (It), Franziska (It), Gaia Gal Movement (No), Choppa Chop (Jam), Pelican (Jam), Junior Vibes (Jam) (surprice act.), Riddim Colony (Hu), Poison Dart (Usa), Lion D & Ras Tewelde backed by Livity Band (It), Sentinel (De), Raszor (Ghana), Fullanny (Suriname-Nl), Fyahnaky (Kenya-Nl), I Jah Sensi (Suriname-Nl), Imishango (Suriname-Nl), Osagyefo (Ghana), Zed I (Saint Martin), Empress Messenjah Sound ft Empress Donnalee (Aruba-Nl), Heartical Sound (Fr), Pow Pow Movement (DE), Civalizee Foundation (Be), Fireclath Sound (Au), King King (Jam), Supersonic Sound (De), Nature (Jam), Bigmama Sound (De), Sound Quake (De), Cornadoor (De)
90 Degree Sound, in 2009 started "Zion Express – train to zion", every Sunday at Cafe' Frontline (Amsterdam), hosted by Manjah Fyah with regular guest djs and artists. So far: Laryssa (It), Audio Pharmacy (Usa), Jah Youth (It), Pupiddhru aka Attila (It), Wadada Sound (It), Rankin Lele (It), Mystical Force Sound ft Selecta Renegade (De), Franziska Sound System (It), Selecta Kultur_M (It), Suzzlic Stereo (De), Lorre' aka U Putiaru (It), Ras Pepy (It), Kali-Ma Sound (Dk)
During these years here in The Netherlands, besides Toppa Top Wednesday and Zion Express, 90 Degree Sound has collaborated in different venues with artists and sound systems like Herb-a-lize-it (Nl), Foundation Sound (Nl), City Lock (De), Worries Outernational (Ie), Dj Ewa (Suriname-Nl), Elephant Sound System (Nl), Ishent Cush (Saint Martin), Covenant Sound (Nl), Tallawah (Suriname-Nl), Spirit O've Yah (Suriname-Nl), Double 0 (Suriname-Nl), Wadada Sound (Suriname-Nl), Wehseh (Jam), Phantom (Ghana), Easy Time Crew (It), United One Foundation (Nl), Miriam (Suriname-Nl), Smiley (Aruba-Nl), Luthan Fyah (Jam), Wildlife (Jam), Lekkahband Sound Crew (Nl).
2010 started very well as 90 Degree Sound played in Turkey, Istanbul's Reggae Club Nyah, alongside King Seroman and Beton Orman Sound, in Dublin, Ireland, alongside Worries Outernational Sound and in Stuttgart, Germany at the regular dance Ride Di Riddim.
Whenever you come to a 90 Degree Sound dance, satisfaction is guaranteed!!! Give thanks to all our Friends, Massive for the support over the years!!! Look out for the next 90 Degree dances closest to you, and be ready fi di mash up!!!
One Love
..
Manjah Fyah
Create Your Badge
..
..
90 Degree Sound
Promote Your Page Too
..
..
Try the
BEST
MySpace Editor
and
MySpace Backgrounds
at
MySpace
Toolbox
!
!!! Start Code To Apply Top Banner !!!!
...... ......
Custom top banner code by Eileen

..
!!! End Code To Apply Top Banner !!!
Member Since:
November 16, 2009
Members:
90 DEGREE SOUND CREW: PROF - MANJAH FYAH - JIMMY - NATTY TINO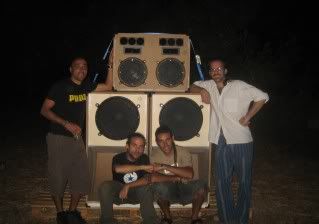 Influences:
UPCOMING SHOWS:
Every Sunday
ZION EXPRESS - train to zion!
Catch the train from 8pm till 1am. Free Entry!
@ Cafe' Frontline (NieuwMarkt) - Amsterdam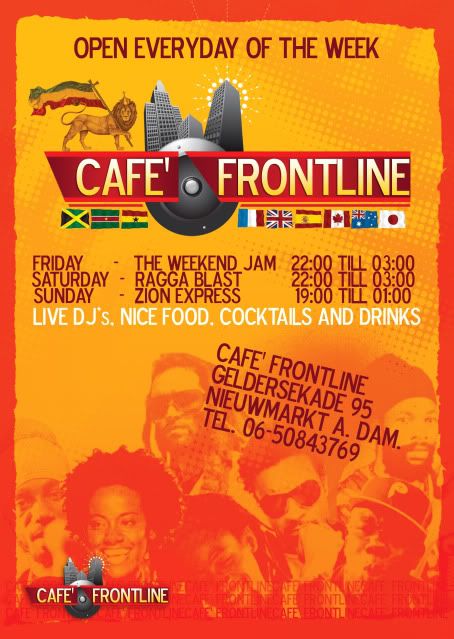 MIXTAPES 90 DEGREE SOUND:
"GUIDANCE"
Modern Roots Mixtape 2010
Strictly live 7 inches session mixed inna juggling style by MANJAH FYAH
Copy & Paste the link for your FREE DOWNLOAD
http://www.sendspace.com/file/o937wo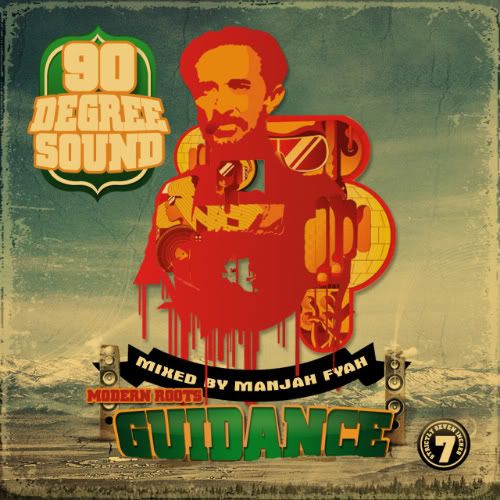 "REGGAE SOLDIERS"
Reggae Dancehall Mixtape 2009
Strictly live 7 inches session mixed inna juggling style by MANJAH FYAH
Copy & Paste the link for your FREE DOWNLOAD
http://www.sendspace.com/file/rnsiuw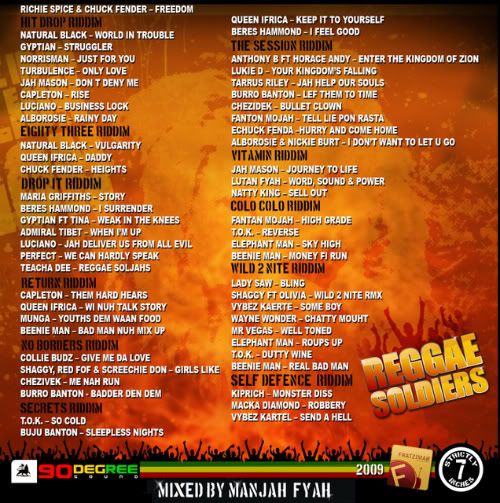 "LION PAW"
Reggae Dancehall Mixtape 2008
Strictly live 7 inches session mixed inna juggling style by MANJAH FYAH
Copy & Paste the link for your FREE DOWNLOAD
http://www.sendspace.com/file/mrunwq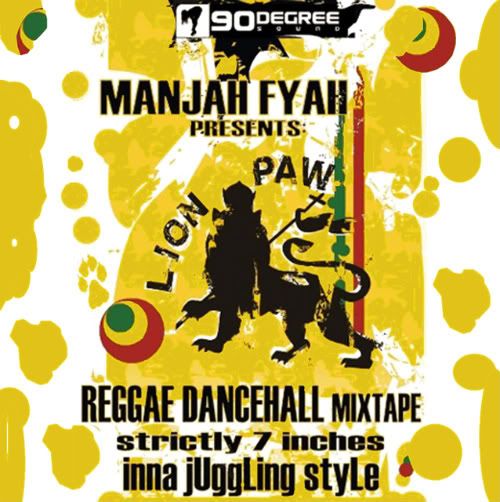 Sounds Like:
More videos pon:
http://www.youtube.com/90DegreeSound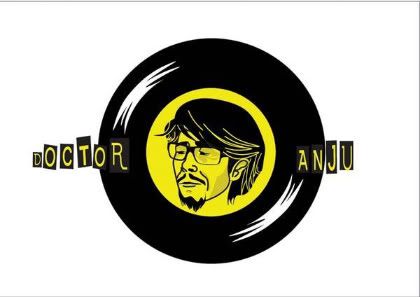 May the Light of Jah guide your way through the valleys of Babylon to the Gates of Zion
Record Label:
90 Degree Records