No recent updates in this category.
Why not...
VoodooRunner hasn't earned any badges yet... have you?
General

The more you understand something, the closer you come to realizing its intrinsic dangers. It is for that reason that I shall remain a grateful mystery to myself. The world, too, can stay fully dressed in obscure beauty. Seduced and exposed, raw and carnal, peeled undone, it is pure but also monstrous, grotesque, capable and willing and possibly designed to destroy all that springs from its womb. And yet--as everything unravels, I find that I cannot tear my eyes away, because at this point they no longer belong to me, tethered now to collective, infected nerves, becoming treacherous symbols piercing through whatever beauty still lingers, turning it to powder like ancient bones, and then these eyes inevitably swiveling to inward depths. The soul, too, stripped of its layers. Self grows indistinguishable from surroundings, everything reduced to atomic particles, pushing and pulling, vicious electrons fighting for better views of the nucleus.
I also enjoy snowboarding and shooting pool...

Music

Bob Dylan

,

Phish

,

Beatles

,

Grateful Dead

,

Wilco

,

Jimi Hendrix

,

Pink Floyd

,

Miles Davis

,

Simon and Garfunkle

,

Beastie Boys

,

Nine Inch Nails

,

SCI

,

Radiohead

,

Elliott Smith

,

velvet underground

,

Beck

,

Super Furry Animals

,

Eric Clapton

,

Thelonious Monk

,

Galactic

,

Primus

,

moe

,

led zeppelin

,

Willie Nelson

,

SRV

,

Johnny Cash

,

Grandaddy

,

Bob Marley

,

Sublime

,

etc

,

etc

, etc.

..

Movies

Stanley Kubrick

,

Wes Anderson

,

Oliver Stone

,

Mel Brooks

,

Akira Kurosawa

,

Richard Linklater

,

Ingmar Bergman

,

Tarantino

,

Terry Gilliam

,

Federico Fellini

,

David Lynch

,

Coen Brothers

, ANYthing with Wesley Snipes...

..

Television

Books

Sound and the Fury, Rabbit Run, One Flew Over the Cuckoo's Nest, Electric Kool-Aid Acid Test, Heartbreaking Work of Staggering Genius, Confederacy of Dunces, Catcher in the Rye, On the Road, Slaughterhouse-Five, Deadeye Dick, Old Man and the Sea (and anything else by good ole Ernie), The Metamorphosis, Siddhartha, The Great Gatsby, Who's Afraid of Virginia Woolf?, Lord of the Ring, Deliverance, Brave New World, Of Mice and Men (I need to read more g'damn Steinbeck!), To Kill A Mockingbird, books about philosophy, history, science, books about me

..

Heroes

Paul Reiser

..
About me:
skeletal ponies and dandelion plans and languid trips to the morgue, go ahead and bury the past because tomorrow waits with its own iron shovel; we close our eyes but the lids grow thinner everyday, we smirk like devils, weep like angels and always ask--can this bitch go any faster?


Who I'd like to meet:
Anyone who has answers for my questions and questions for my answers. And better yet, anyone with whom I can collaborate new questions, new answers, new experiences.
People who might find my awkwardness endearing.

>>>>be wise<<<<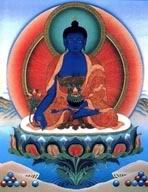 >>>>be humble<<<<
>>>>be on the bus<<<<
..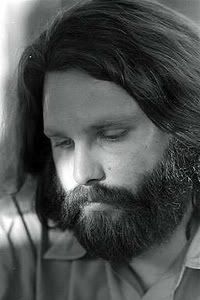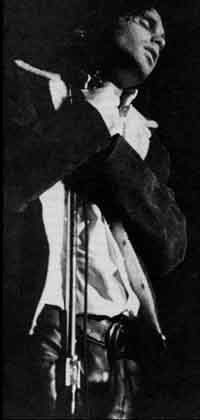 Status:

Single

Here for:

Networking, Friends

Orientation:

Straight

Zodiac Sign:

Sagittarius

Education:

College graduate

Occupation:

A what now?