No recent updates in this category.
Why not...
SHAKESPEARE & CO. BOOKSELLERS hasn't earned any badges yet... have you?
General

Presenting an arousing assortment of titillating titles. New and unusual books for your perusal & approval. A veritable feast for the eyes! Abounding knowledge in every nook!(particularly, though not exclusively at our "sex" table*) Meet fascinating people (again, at our "sex" table.*) Impress others!(not at our "sex" table*) Kill time! Something for everyone & perhaps for YOU as well!

*The "sex" table is for in-store guests only, and unfortunately cannot be reproduced on this site. No "physical sex" takes place upon the "sex" table at any time, ever, (though many a filthy thought will fly)and in no way does the purchase of anything upon this table guarantee sex and/or the making of, at any given point in time, in the near or distant future. It is to be used as a tool for concept and instruction only. -mgmnt

The following is an example of what awaits you at our stores, or visit us online.

Please note this woman is no longer available at any of our locations. (May this one be the keeper, Adelaide)

Music

Movies

Books

Heroes
About me:
..
Holy Cow- our website is finally up- yes, its supposed to look like that- i'm sorry- (though let me mention here that the shopping cart/checkout is in great working condition)
Our website is www.shakeandco.com
SHAKESPEARE & CO. IS NYC'S BEST INDEPENDENT BOOKSTORE.
We specialize in books on film, theater, music, cult fiction, british imports, women's studies, history, philosophy, science fiction, comix, alternative realities, cultural studies, and playscripts.
We are located at 716 Broadway and Washington Place. Our business hours are: Monday through Saturday 10:00 A.M. - 11:00 P.M. EST Sunday 11:00 A.M. - 9:00 P.M.EST
10% OFF ALL HARDCOVERS- ALWAYS!
If in New York, be sure to stop by, or see one of our other locations:
939 Lexington Avenue (Beween 68th & 69th Streets)
One Whitehall Street (Near South Ferry)
137 East 23rd Street(Near Lexington Avenue)
14 Hillel Place (Brooklyn)
The Brooklyn Academy of Music
Peter Jay Building 30 Lafayette Ave., Brooklyn, NY 11217
And checkout the Brooklyn Academy of Music's (B.A.M.) website at: www.bam.org
THE INFAMOUS DRINKING, SMOKING, AND SCREWING SECTION:..
Home of Beat Generation, Charles Bukowski, William S. Burroughs, Hunter S. Thompson, Philip K. Dick, Ed Wood, Billy Childish, Jack Kerouac, Henry Miller, Jim Carroll, & Irvine Welsh.
PERENNIAL FAVORITES:..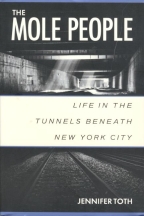 ..CURRENTLY POPULAR:..
..COME MEET OUR CATS.. (but touch at your own risk)
Who I'd like to meet:
BOOK ENTHUSIASTS
Status:

Single

Here for:

Networking, Friends

Hometown:

nyc

Orientation:

Bi

Body type:

Some extra baggage

Zodiac Sign:

Aquarius
New York University

New York, NY

Graduated:

N/A

2006 to Present